Elizabeth the 'Queen of British kings' saw succession of 155 Arab rulers
During her reign, more than 12 UK Prime Ministers have served, along with 12 American presidents and seven popes
Queen Elizabeth II has officially marked 63 years and 217 days of rule, breaking the record as the longest-serving British monarch on Wednesday.
During her reign, more than 12 UK Prime Ministers have served, along with 12 American presidents and seven popes.
She has also lived through 155 Arab kings and presidents.
According to AlArabiya.net, her reign has witnessed seven Saudi kings, (King Salman, King Abdul-Aziz, King Saud, King Faisal, King Khalid, King Fahd and King Abdullah), five Kuwaiti princes (Sheikh Abdullah al-Salem al-Sabah, Sheikh Sabah al-Salem, Sheikh Jaber al-Ahmad, Sheikh Saad al-Abdullah and current Prince Sheikh Sabah al-Ahmad. She has also witnessed two Emirati rulers (Sheikh Zayed bin Sultan Al Nahyan and his son Sheikh Khalifa) and two Sultans in Oman (Said bin Taymour and Qaboos bin Said).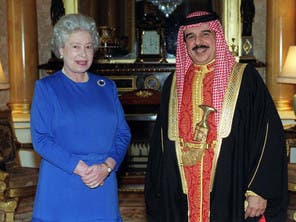 As for Qatar, five rulers have passed during her reign: late Sheikh Ali Abdullah Al-Thani and his son Sheikh Ahmed bin Ali, then Sheikh Khalifa bin Hamad Al Thani, his son Sheikh Hamad bin Khalifa and later on the latter's son Tamim bin Hamad bin Khalifa Al Thani. In Bahrain, three governors: Sheikh Salman bin Hamad Al Khalifa, his son Sheikh Isa bin Salman and his grandson King Hamad bin Isa.
In Northern Yemen, seven presidents: Abdullah al-Salal, AbdulRahman al-Eryani, Ibrahim al-Hamadi, Ahmed al-Ghashmi, Abdul Karim Arashi and Ali Abdullah Saleh and finally Abed Rabbo Mansour Hadi. As for South Yemen 6 presidents: Qahtan Mohammed al-Shaabi, Salem Rabih Ali, Ali Nasir Mohammed, Abdul Fattah Ismail, Ali Salem al-Baid and the last of them Haidar Abu Bakr al-Attas, as head of the Presidential Council in 1990.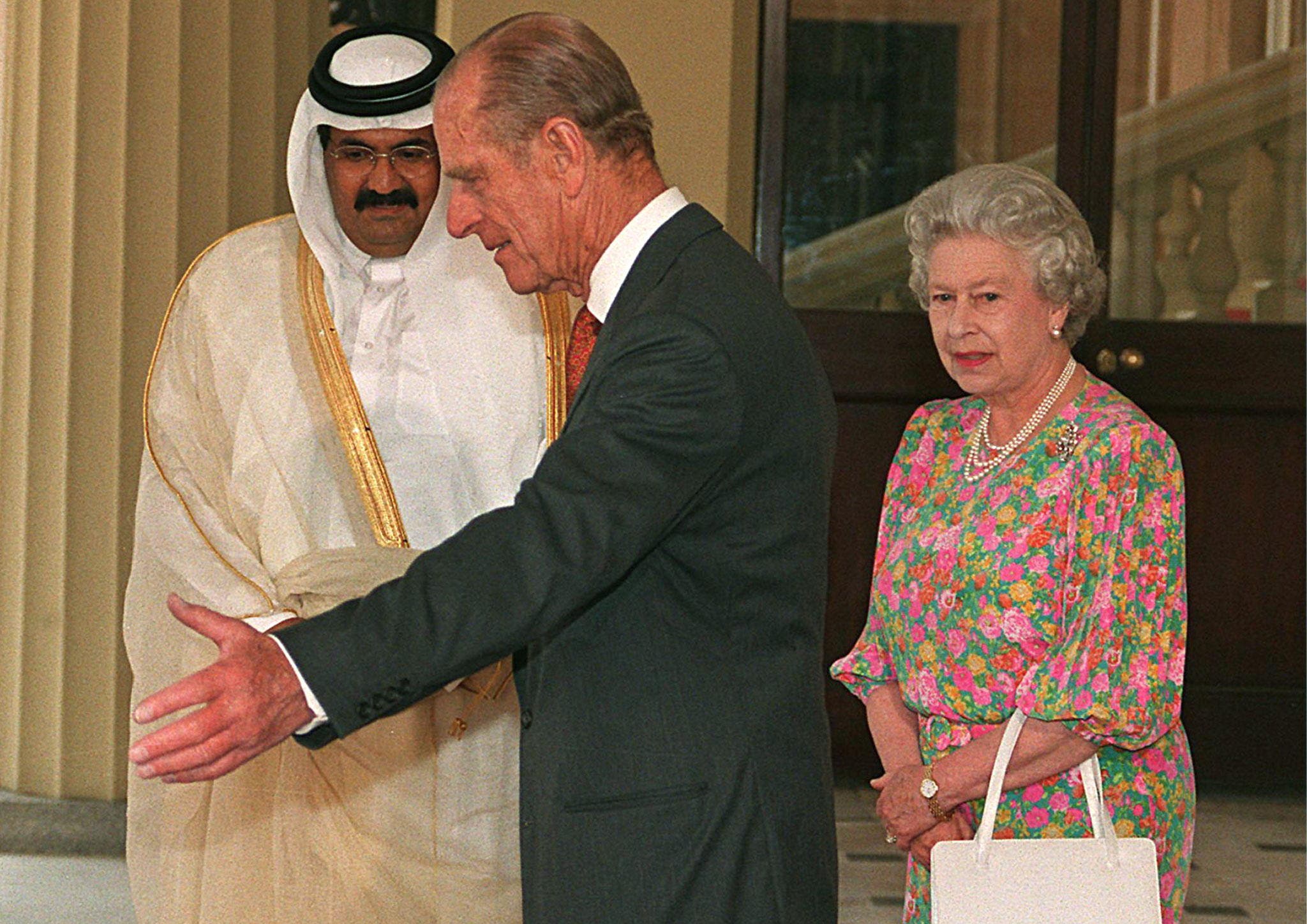 In Iraq, seven presidents in addition to King Faisal II, passed through her reign, with four prime ministers and 10 predecessors for a similar position "head of the Governing Iraqi Council" under the U.S. occupation.
Queen Elizabeth has also witnessed all the presidents of Lebanon since its independence: Bechara El Khoury, Camil Chamoun, Fouad Chehab, Charles Helou, Sleiman Franjieh, Elias Sarkis, Bashir Gemayel and his brother Amin, Rene Mouawad, Elias Hrawi, Emile Lahoud and Michel Sleiman, who is the only one to have met her when he went to London with his wife.
She also witnessed 14 Syrian presidents, three Jordanian kings, two Palestinian presidents, seven Egyptian presidents, 15 Sudanese rulers, eight Libyan rulers, five Tunisian presidents, nine Algerian presidents, three Moroccan Kings, nine Mauritanian presidents.
Queen Elizabeth II was photographed with 12 U.S. presidents: Harry Truman, Dwight Eisenhower, John F. Kennedy, Lyndon Johnson (the only one whom she didn't meet), Richard Nixon, Gerald Ford, Jimmy Carter, Ronald Reagan, George Bush, Bill Clinton, George W. Bush and current president Barack Obama. According to Al Arabiya's search, Obama is the only American president who was not born when she took the throne.
She has also witnessed the succession of seven popes: Pius XII, John XXIII, Paul VI, John Paul I, John Paul II, BenedictXVI, and the current Pope Francis. Only two popes have visited her: John Paul II and Benedict XVI.
Twelve British prime ministers passed through her reign, from Winston Churchill to the current PM David Cameron.