Old Erbil gun shop sees new business as ISIS fight goes on
Most of the weapons repaired or modified in this small subterranean shop are for the Peshmerga, the Kurdish military fighters facing off against ISIS
In a subterranean shop a stone's throw from Erbil's historic citadel, a gunsmith is hard at work. Hanging thick from the walls of this cavernous space are weapons of various sizes and age, in varying condition.
On one side of the room, ancient rifles tell a tale of undignified aging, reminding you of those old black and white pictures of proud Kurdish tribesmen posing for the camera with their guns.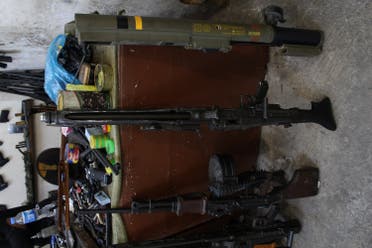 Modern weaponry hangs opposite, where a number of semi-automatic shot guns entice today's Kurdish males. Several air guns have been carelessly bunched below. Behind the counter the gunsmith is assiduously grinding metal parts into shape, against a backdrop of a diverse array of pistols, submachine and flare guns, some of which date back to the Second World War.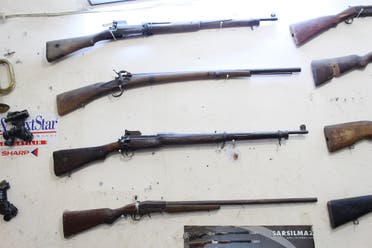 The shop is owned by Bakhtiar Sadradin Aziz. He runs the business in the third generation, and the war against ISIS has presented him with a windfall. Most of the weapons he repairs or modifies are for the Peshmerga – the Kurdish military fighters facing off with the jihadists on a frontline that snakes past Erbil only 40 kilometres to the south.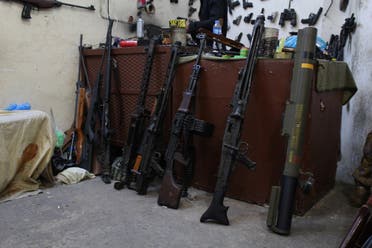 Leaning against the counter are several machine guns that have been sent in by the Peshmerga. German, U.S. and Soviet models are in need of fixing, unsurprising given their vintage make. Among them are two MG3s, which were handed to the Kurds by the German army in their hundreds to keep ISIS at bay.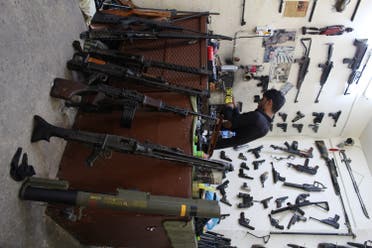 In the nearby bazaar, other German military equipment donated to the Peshmerga can be bought at knock-down prices. But these MG3s will find their way back to their intended recipients as soon as they have been repaired, the gunsmith assures us.