'It's so silent, fear is in the air:' Horror stalks streets of Paris again
"It felt like the 90s in Algeria: a feeling of terror and the incapability of doing anything about it"
It should be a Saturday morning like any other in Paris; streets would be bustling with Parisians, visitors and honking cars. Cafés would be crammed with people enjoying a meal and sipping coffee. But it is not like any other Saturday.

"It is so silent. We feel fear in the air," said Noufel Bouzeboudja, a Paris-based Algerian writer, who happened to be at a bar with his friends one kilometer away from the shooting outside Le Petit Cambodge restaurant on Boulevard Voltaire late Friday. He was also two kilometers away from the Bataclan concert hall in the eastern part of central Paris.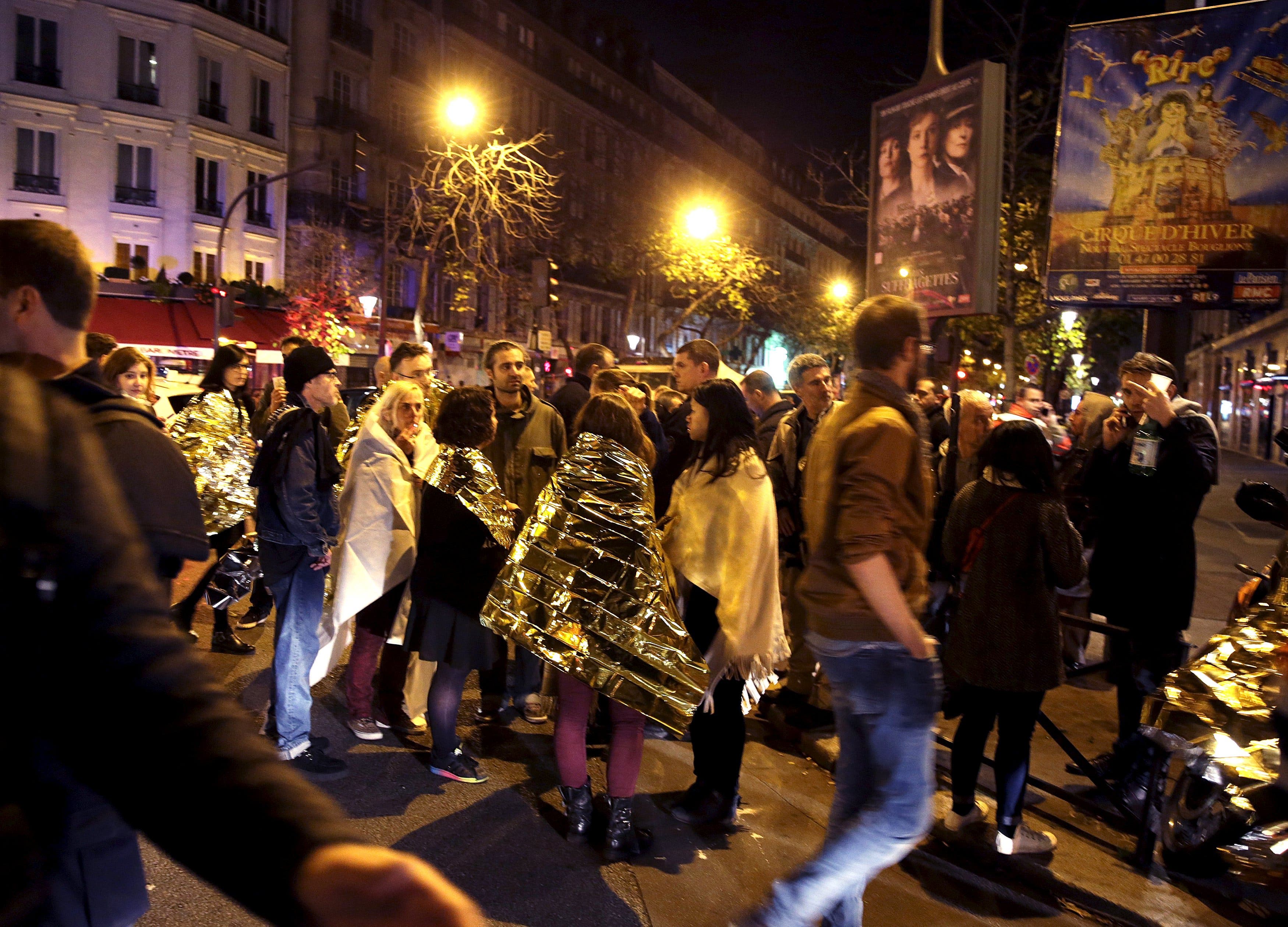 More than a hundred people were gunned down at the 1,500 capacity venue, one of the biggest in Paris, when gunmen opened fire at spectators attending a concert by the U.S. band Eagles of Death Metal and took hostages.

Other shootings took place on Boulevard Voltaire where a gunman went on a rampage killing diners.

"It felt like the 90s in Algeria: a feeling of terror and the incapability of doing anything about it," said Bouzeboudja.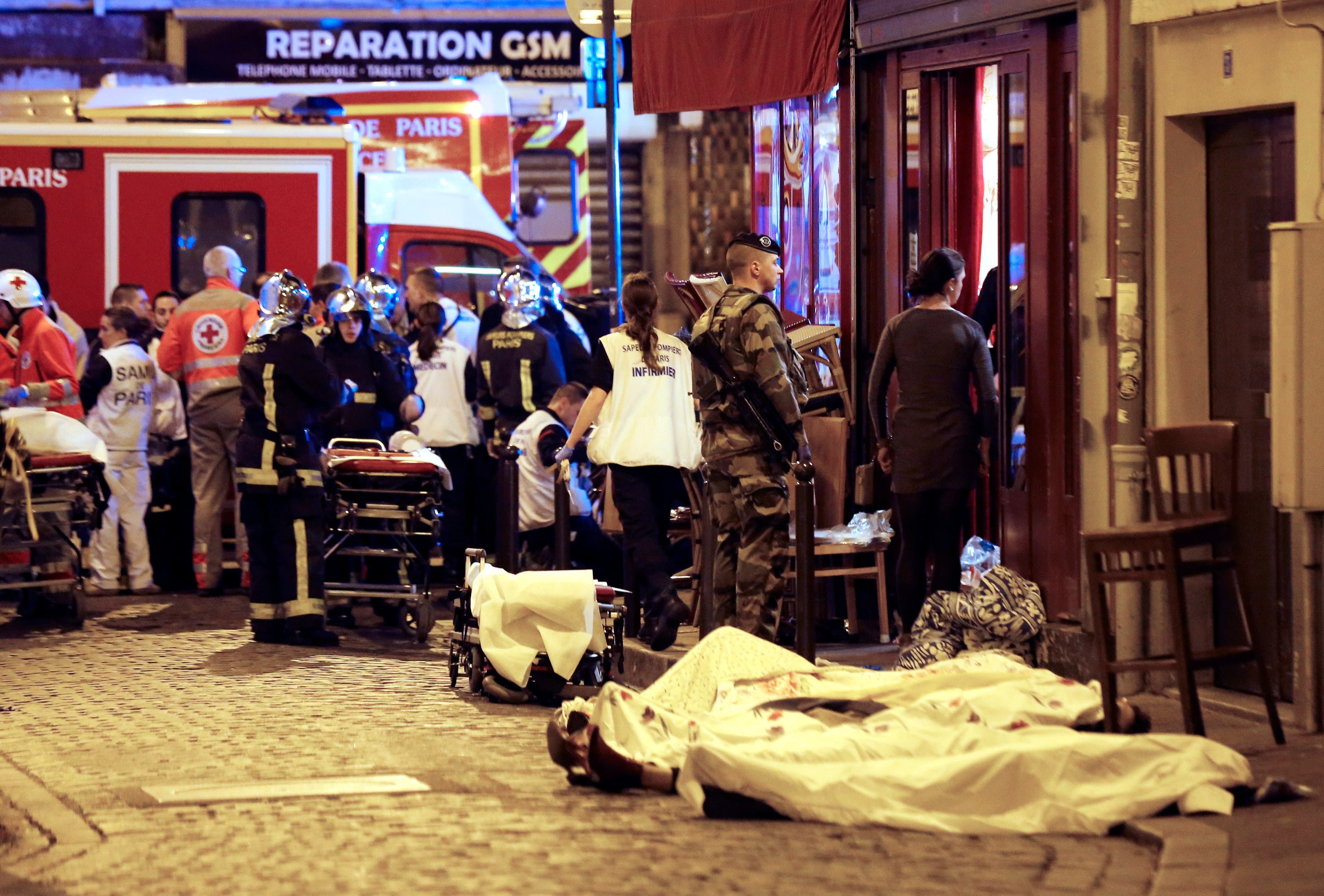 He said he heard about the shootings, and the simultaneous explosions, through friends who called him to check on him.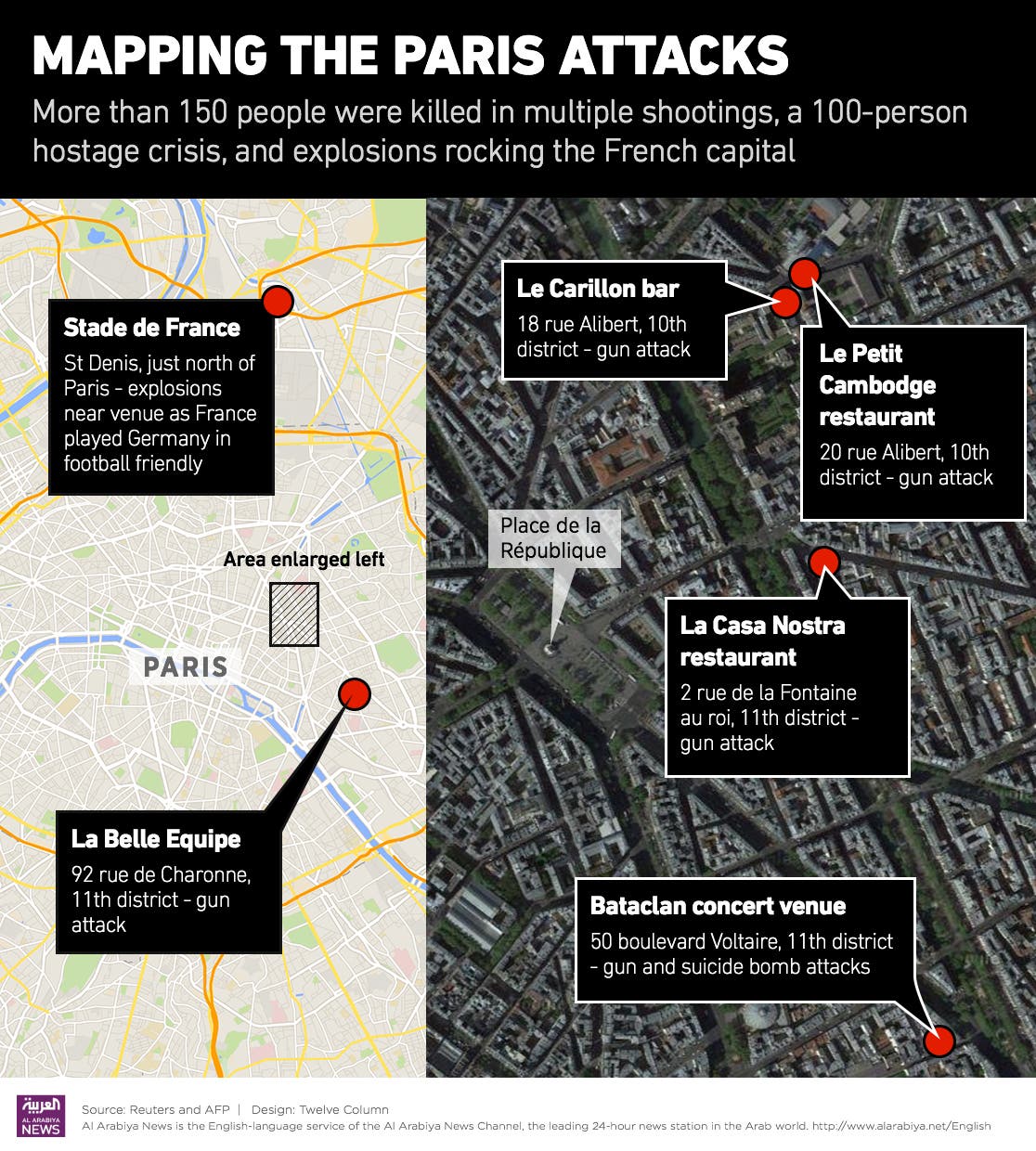 French President François Hollande declared a state of emergency, the first time since the upheaval in the city's suburbs in 2005, and warned residents to stay inside.

Most public buildings have been closed, schools and universities have canceled classes, and military reinforcements have been mobilized.

"I am not scared but revolted against these cowards who attack innocent people. The thing is these cowards want us to be afraid and scared. This is their objective. We shouldn't give them the chance to reach that objective.

"We thought that the Charlie Hebdo attack was the worst that France can experience. But this is definitely the worst. France, and Europe, is not the same anymore," said Bouzeboudja.

Maddie Willis, an Australian student, said she was heading back to her apartment, which is a few steps away from Le Petit Cambodge when she heard people saying "There has been a shooting!"

"Police were everywhere and they were pushing people back. People started to get freaked out," said Willis.
Stadium
A series of explosions also hit the Stade de France, the national stadiums in Saint-Denis just outside central Paris, during a football game between France and Germany.

"We were watching the game around 20 minutes in we heard a huge bang. We thought it was odd but no one around us seemed concerned so we forgot about it. Five to ten minutes later, there was another, and then another – we realized something was wrong," said Dom Stanford, a British exchange student.

"Just after half time we started hearing from the people around us and from Twitter the extent of the attacks. I had a bad feeling in my gut telling me to get out of the stadium," he said.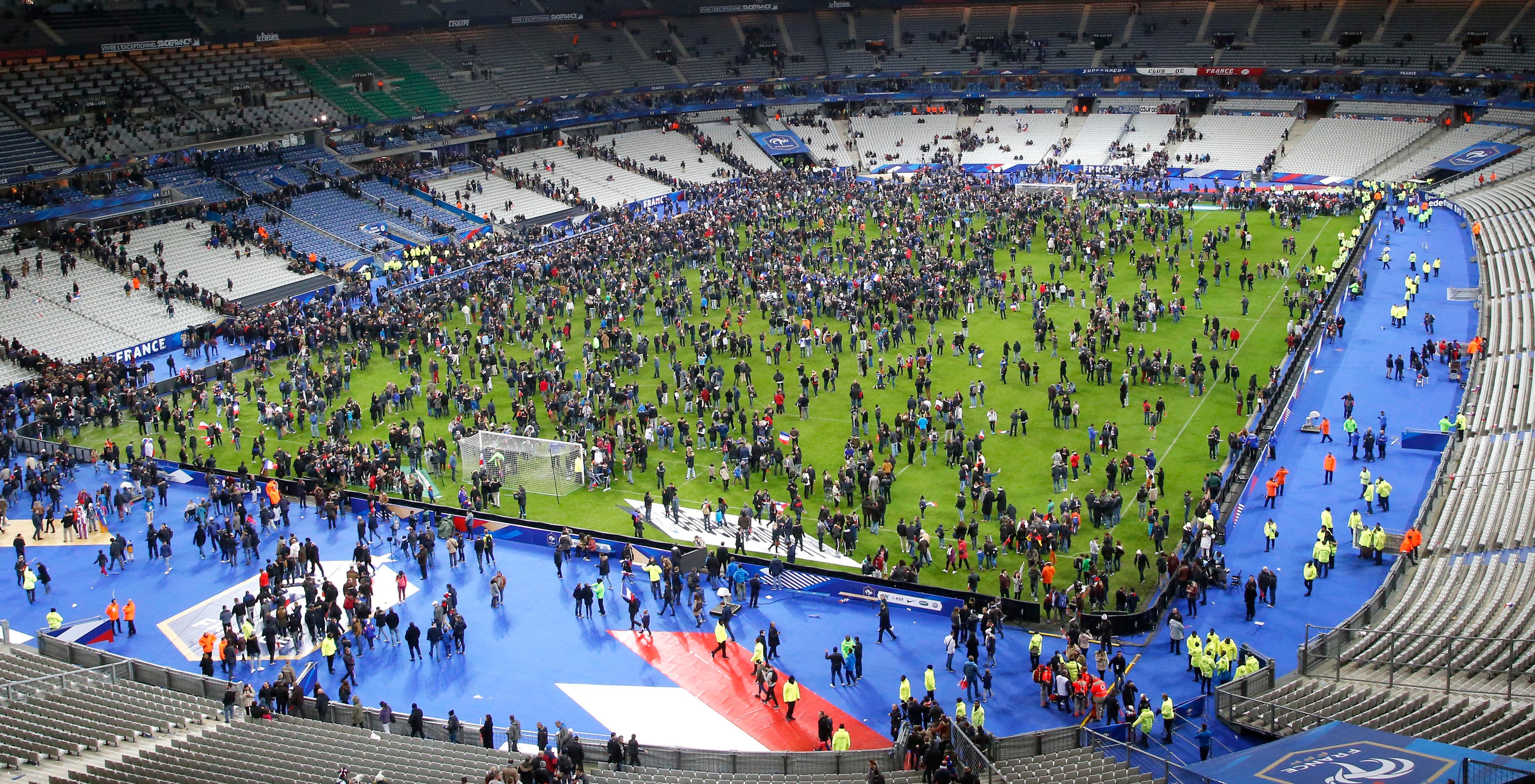 "I was thinking about how perfect a target it is, 80,000 people in one place with the president and the national football teams would be too perfect for a successful attack.

"But I told myself not to worry and we stayed for the game. Though I wasn't watching it at all as my phone was going crazy and we were trying to get more information to see what had actually happened outside and if it was safe to leave the stadium.

Stanford said a state panic took over the stadium.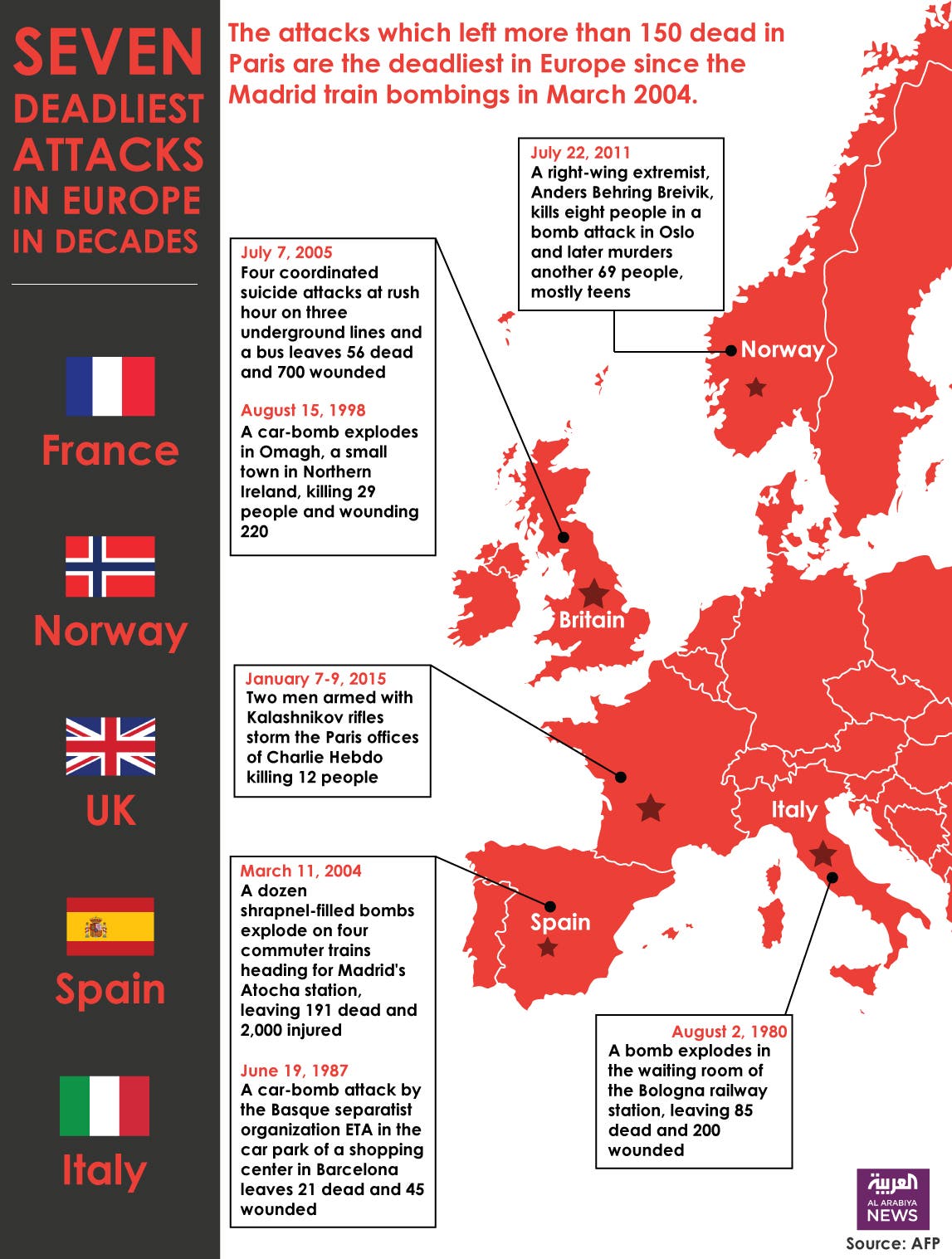 "The entire crowd panicked and started running back into the stadium. Children were crying and people were looking around whilst running with terrified expressions on their faces."

"No one even knew what exactly we were running from which makes it even more harrowing I think because you don't know how to react appropriately

"We made it the station and got on a train but it didn't leave and was evacuated twice because of suspicious bags," he added.

The Islamic State of Iraq and Syria (ISIS) has claimed responsibility for the coordinated attack.

Hollande called the attacks an "act of war" and said France's response would be "merciless."

"It is an act of war that was waged by a terrorist army, a jihadist army, by Daesh, against France," Hollande said, using the Arabic acronym for ISIS. "This act of war was prepared and planned from the outside, with accomplices inside."

Paris saw three days of terrorist attacks in early January, when gunmen murdered 18 people after attacking satirical magazine Charlie Hebdo, a Jewish supermarket and a policewoman on patrol.