Qatar mulls barring laborers from malls during 'family day'
Policy ensures that shopping malls only allow families during Fridays, usually the only day off in a week for Qatar's thousands of labor workers
Qatar's municipal council has opened talks on re-instituting a "family-day" policy of barring blue-collared workers from entering shopping malls, according to online news website Doha News.
The policy ensures that shopping malls only allow families during Fridays, usually the only day off in a week for Qatar's thousands of labor workers.
The policy has received criticism and scrutiny over the years as many complained of being "racially profiled" depending where they look like they come from.
Qatar's municipal council is the country's advisory body, the council can study proposed legislation and make a list of recommendations for change but cannot pass legislature themselves.
'Inhumane and unwelcome'
Malls like City Centre in Doha's West Bay district scrapped the rule after security officers weren't able to enforce it consistently. The rule allowed men, so long as they were accompanied by female relatives, to enter the malls. But the policy was only enforced on bachelors from the sub-continent region of India, Pakistan and Nepal.
"The rule makes us feel like we're not human at all," a Nepali laborer who did want to be identified for fears of repercussion, said in comments last year. "It hurts us that we can't enjoy ourselves and be among people inside malls during the hot searing months. This policy makes us feel unwelcome in the country we are helping build."
A reporter, known as Undercover Jim on YouTube, first exposed the racial profiling of the "family-day" policy in 2010.
The video showed single laborers – who "looked" like they originated from the subcontinent– being barred from entering while Jim – a Caucasian foreigner – was free to enter.
"Because we can read their face. If they are English people or Arabs. [But] especially Asian people aren't allowed inside," a security guard says when asked why the men were barred from entering.
"Unfortunately, their selection process is made out of judgment. They look at how you dress, your skin color and how you present yourself," Prince George Abraham, a 24-year-old Indian art coordinator told Al Arabiya News.
Abraham says he was never personally stopped from entering a shopping mall in Doha but had other friends who faced the policy. "If you walk in with your chest up and head held high, dressed in good and branded clothing, they wouldn't stop you," he said.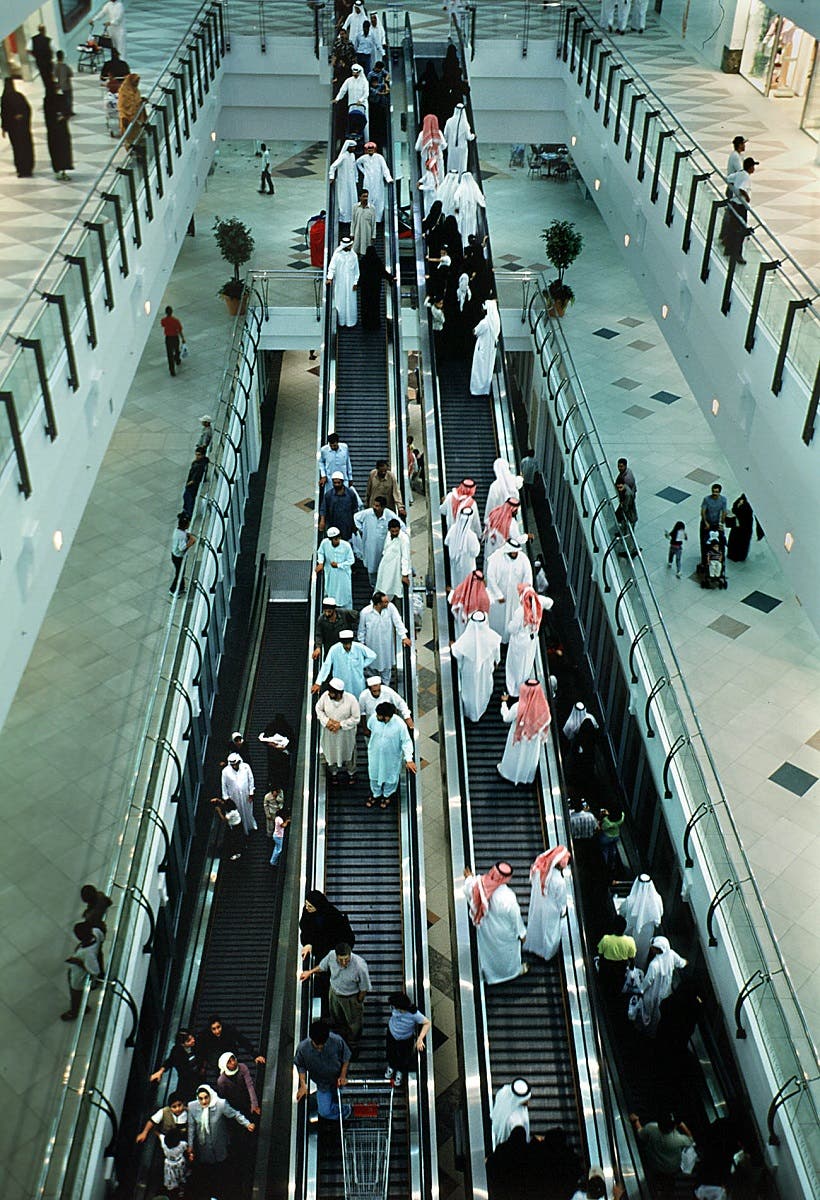 To counter the policy, a 10,000 sqm shopping facility was opened near Qatar's Industrial Area – where most laborers live next to – that caters to low-income families, and it has been marketed a destination for South Asians.
Although the policy has not been reinforced yet in most of Qatar's shopping malls, the issue was brought back up during a municipality session on Tuesday.
Nasser Ibrahim Mohamed al-Mohannadi told Doha News that the rule needed to make a come-back after difficulties Qataris faced in Al Khor, a northern city in Qatar that had only one shopping mall.
"The [workers] crowds sometimes make it uncomfortable for women and girls to simply walk around the [Al Khor] mall, and sometimes men look at them inappropriately, which is against the customs and traditions of a conservative society like Qatar," he told Doha News.