Mali hotel attack: Is terrorism spiraling out of control in Africa?
Despite billions of dollars pledged to address this, terrorism thrives in Africa due to the failure of states and the plundering of resources
The attack on the Radisson Blu hotel in the Malian capital Bamako, which killed 19 people, is the latest terrorist act on an African continent now stricken daily by fundamentalist horror and obscurantism.
Despite billions of dollars pledged to address this scourge, terrorism thrives in Africa due to the failure of states, the plundering of resources, and endemic corruption. Al-Qaeda, Al-Shabaab, Boko Haram, and more recently the Islamic State of Iraq and Syria (ISIS) have engaged in deadly and constant destabilization in the hope of extending their power.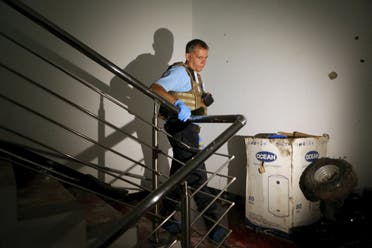 The recently released Global Terrorism Index confirms this increase in violence. Boko Haram is ranked the deadliest organization with 6,644 deaths in 2014, compared with 6,073 for ISIS. Even as it loses ground to the Nigerian army, Boko Haram has multiplied its attacks, primarily against markets and public gatherings. Regular attacks in Mali and Kenya suggest that Al-Qaeda and Al-Shabaab will continue contributing to this violent one-upmanship.
Opening the second Dakar International Forum on Security in Africa on Nov. 9, Senegalese President Macky Sall reiterated his call for more resources. However, addressing terrorism in Africa demands more than financial means. According to him, the framework of intervention based on U.N. peacekeeping operations, to which his country is a major contributor, needs to adapt. The urgency of the situation requires fighting rather than simply maintaining peace.
Regional cooperation
Regional intervention forces have been strengthened over the last few months. For example, Chad is contributing more than 2,500 soldiers against terrorist groups in northern Mali, and is part of a five-country coalition against Boko Haram together with Nigeria, Cameroon, Niger and Benin.
These participations converge with a common view that only a regional alliance can tackle terrorism in Africa. Military-security operations are thus piling on the continent: national, bilateral, regional, European, and U.N.-led. However, international interventions have not rid Afghanistan of the Taliban, and the same will be true for African jihadists.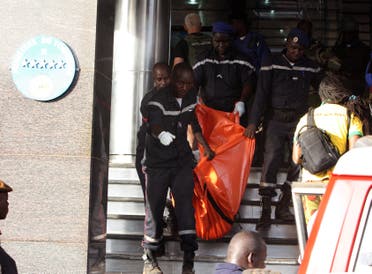 Experts at the Dakar forum said Africa needed a comprehensive approach that included justice, education and employment for youth. Radical movements are able to flourish on the continent due to the many shortcomings of African societies, and the inability of member states of the Organization for Economic Cooperation and Development (OECD) to keep their commitments on development aid, as the United Nations recently underlined.
If some progress has been made in Somalia, where African Union (UA) forces have regained control of strategic coastal areas from Al-Shabaab, other countries are sliding further toward structural insecurity. Friday's attack in Bamako proved that French military intervention was insufficient to annihilate terrorism in Mali. Similarly, Chad had to decree a state of emergency this month, and Cameroon is facing the first attacks on its territory.
Chad and Niger have specific strategic importance, as they have to fight Boko Haram to the south and ISIS along their northern border with Libya. Preventing a connection between the two groups is a priority for Africa.
Competition between Libyan clans over control of Tripoli, Benghazi and Tobruk have created a vacuum in which ISIS has been able to prosper and structure itself, reinforced by fighters from Iraq, Yemen and Syria. Libya has now become the epicenter of ISIS in Africa, around which radical groups in Niger and Mali gravitate.