Psychological first aid: Migrant trauma demands alternative therapies
Among the hundreds of thousands of people fleeing Syria, significant numbers are likely to have severe psychiatric illnesses
Europe's migrant crisis is forcing the advancement of new psychological therapies that go beyond existing treatments to help victims not of one traumatic event, but of multiple traumas such as rape, war and torture.
Among the hundreds of thousands of people fleeing Syria, Afghanistan and other war-torn areas, significant numbers are likely to have severe psychiatric illnesses, including complex Post-Traumatic Stress Disorder (PTSD), according to studies in peer-reviewed scientific journals.
PTSD plagues sufferers with flashbacks and panic attacks, and can render them sleepless, emotionally volatile and less likely to be able to settle into a new home.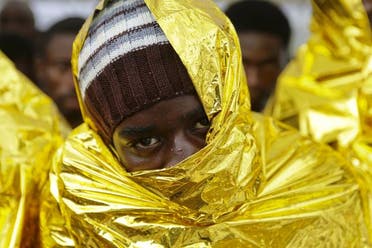 Deploying mainstream therapies designed for victims of single-event trauma in stable, well-funded settings - such as returning soldiers or car crash survivors - will not tackle this migrant mental health crisis effectively, specialists say.
So therapists in Europe are honing their skills in relatively new, refugee-focused psychological techniques such as Narrative Exposure Therapy and Intercultural Psychotherapy.
Italian psychotherapist Aurelia Barbieri is one of a handful of volunteer mental health experts on Europe's front line.
Working with charity Medecins Sans Frontieres (MSF) in makeshift arrival camps in Sicily, she gives what she calls "psychological first aid" to migrants arriving after months or years making their escape through the desert, through Libya, across the sea.
"They often say they have been imprisoned, beaten all day long, shot at, or scalded with boiling water. They've been treated like beasts," she said in a telephone interview.
Terrifying flashbacks
Almost half of 23 refugees assessed by doctors in Dresden, Germany met the diagnosis for PTSD, according to research published in the Nature journal Molecular Psychiatry in November.
In Sicily's Ragusa province, MSF says screening showed almost 40 percent of those suffering mental health effects had PTSD.
"They have terrifying flashbacks. They think they're going mad," said Barbieri. "What I hope to do is first of all is listen. When they can feel they're in a protected place, they can start talking about their trauma."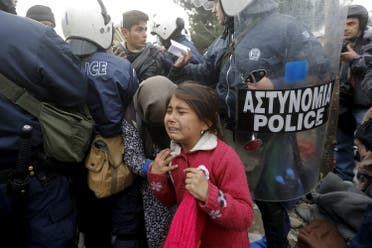 Some refugees lose the ability to trust or form positive relationships, according to experts at the Helen Bamber Foundation, a British charity that supports survivors of human rights violations.
This makes treatment more difficult, but also more critical if refugees are to have a chance of a new life and their host countries are to successfully integrate them, says Mina Fazel, a refugee mental health specialist at Oxford University.
A review published in The Lancet in 2005 of 20 studies looking at mental illness among 7,000 refugees resettled in Western countries, found they were about 10 times more likely than the general population to have PTSD. It concluded: "Tens of thousands of refugees and former refugees resettled in western countries probably have post-traumatic stress disorder."
While refugees are not a new phenomenon, it is only in about the past decade that psychologists have refined approaches specifically for them, partly because the international response has focused on such needs as food, clothing and shelter.
Alienation, anxiety
In an old piano factory that has become the Refugee Therapy Centre in north London, a 44-year-old Syrian man wrings his hands, his desperate eyes darting and restless as he tells of being imprisoned and torture. His wife says he wakes up crying in the night, can't work, and can become angry and unpredictable when people make comments in the street.
He doesn't want to give his name, or details of what his jailers did to him, but he hopes staff at the center can help.
The therapists here work in 14 languages - including Arabic, Farsi, French, Spanish and Turkish - to help patients like the Syrian refugee deal with issues of cultural alienation, social isolation, anxiety and depression.
The center's clinical director, Aida Alayarian, doesn't use NET, saying she prefers to avoid exposing her patients to painful memories and instead wants to focus on overcoming present fears and anxieties. She says she sees better results with a technique known as Intercultural Psychotherapy.
With its roots in the development of cross-cultural psychiatry of the 1970s, the treatment was refined in the past decade to focus on refugees. It aims to rebuild psychological resilience and, Alayarian says, is relevant for migrants currently coming to Europe, particularly the young.
"It's really important for us to bring in young refugees who have suffered psychologically but don't have the willingness to seek psychological help," she said.
Over the last year, the center - funded in part by charitable donations and in part by local government grant - has been seeing about 50 patients a week. She says around 90 percent of her patients meet the diagnostic criteria for PTSD.