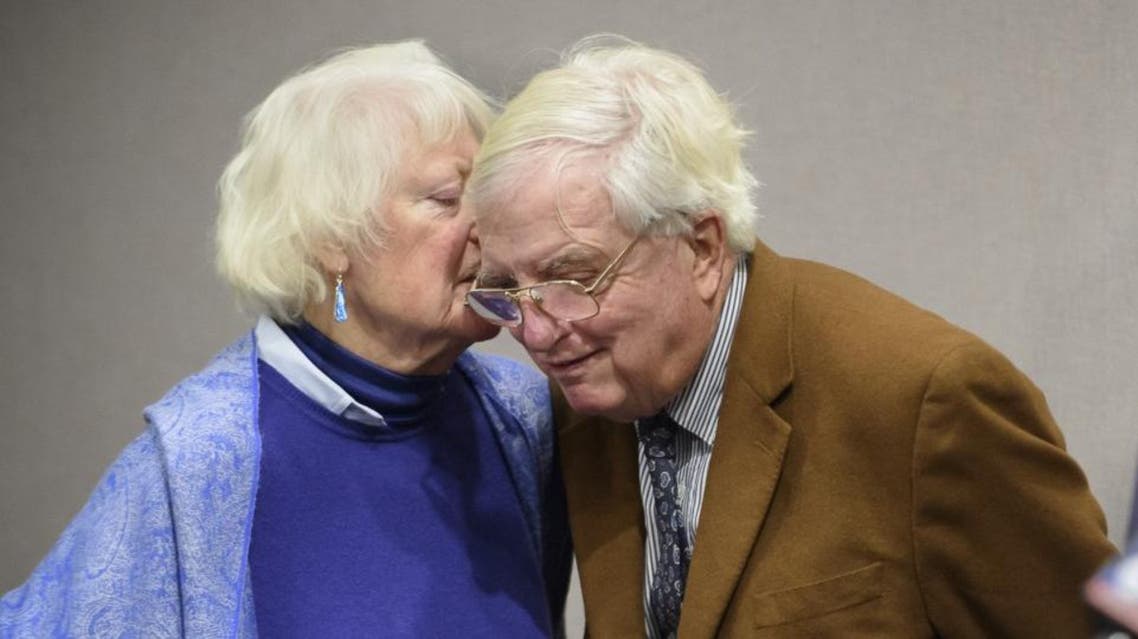 American held hostage in Iran seeks release of compensation
Moorhead Kennedy, now 85, hasn't slept a full night in the last 36 years because of the 'psychic torture'
One of the more than 50 U.S. Embassy employees held in Iran for 444 days urged the federal government on Monday to quickly distribute money from a new financial compensation fund to the aging former hostages and their families.
Moorhead Kennedy, who lives on Mount Desert Island in Maine, appeared with his family at the state Capitol in Connecticut, where his son Philip lives. Now 85, Kennedy recalled waking up at night screaming after he returned home in 1981. Kennedy later learned he was suffering from post-traumatic stress disorder.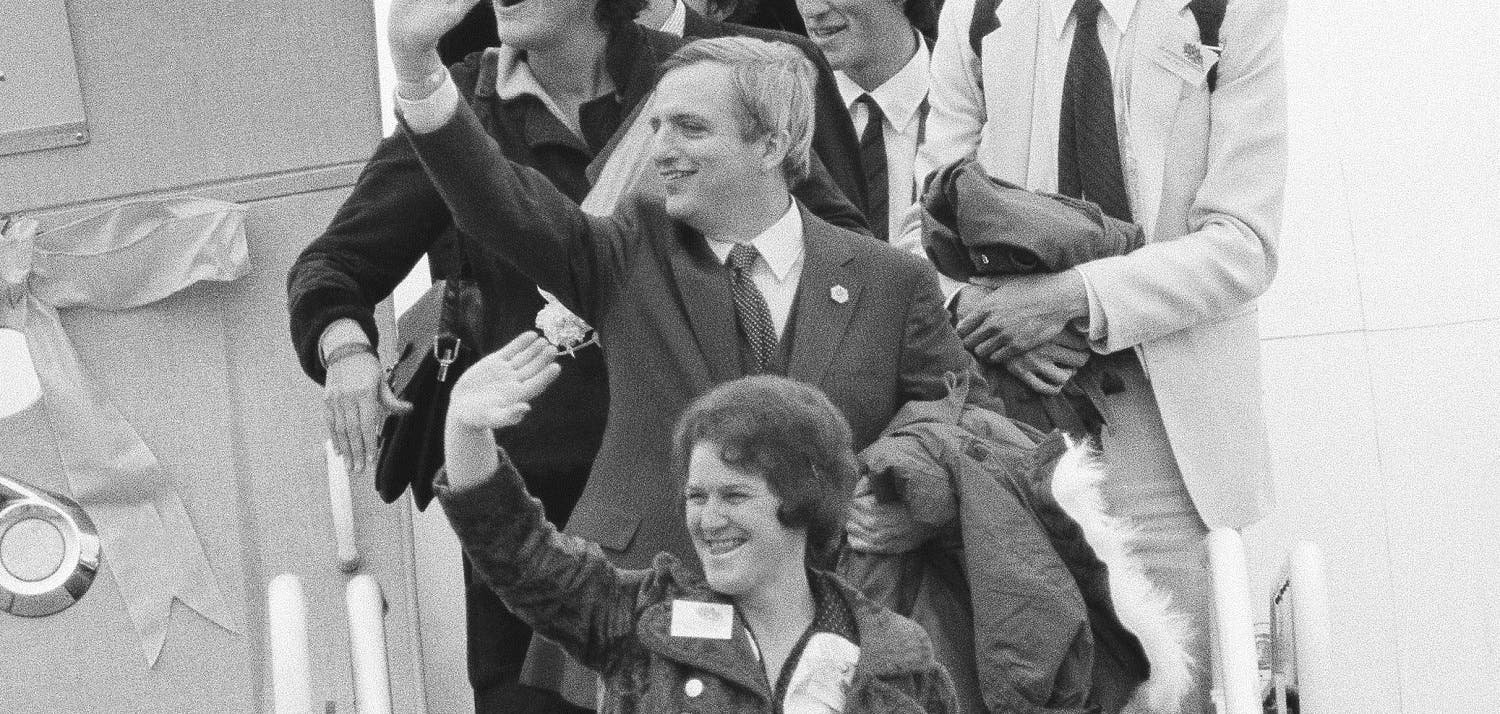 He spoke of a fellow hostage who hasn't slept a full night in the last 36 years because of the "psychic torture" they often endured, including times when their heads were shrouded with blankets and they were led to believe they'd be executed. Others have separated from their families and their whereabouts are unknown.
"I think what has kept us going is not just the compensation, which of course means a great deal, but it's the feeling that justice should be done. That this was an international wrong," Kennedy said. "It should be compensated for."
Kennedy credited the 2012 film "Argo" with helping remind Americans, including Congress, about the plight of the hostages, 52 of whom were held from 1979 to 1981. One was held for 250 days, but released in 1980 when he developed multiple sclerosis.
Suing Iran
The hostages have been unable to sue Iran in U.S. courts for state-sponsored terrorism because of the conditions of their release, set by the Algiers Accord of 1981. The U.S. government provided limited restitution, and efforts to pursue additional compensation over the years have been barred by the accord.
But a provision included in an omnibus budget bill, signed last month by President Barack Obama, will ultimately provide up to $4.4 million to each of the 37 surviving hostages and the estates of 16 others who have since died. The figure amounts to $10,000 for each day in captivity. The provision includes language similar to bipartisan legislation introduced by Connecticut Sen. Richard Blumenthal, a Democrat, and Georgia Sen. Johnny Isakson, a Republican, and creates a special fund financed by penalties incurred by individuals and businesses that violate sanctions against Iran.
The provision also applies to victims of the 1998 embassy bombings in Kenya and Tanzania.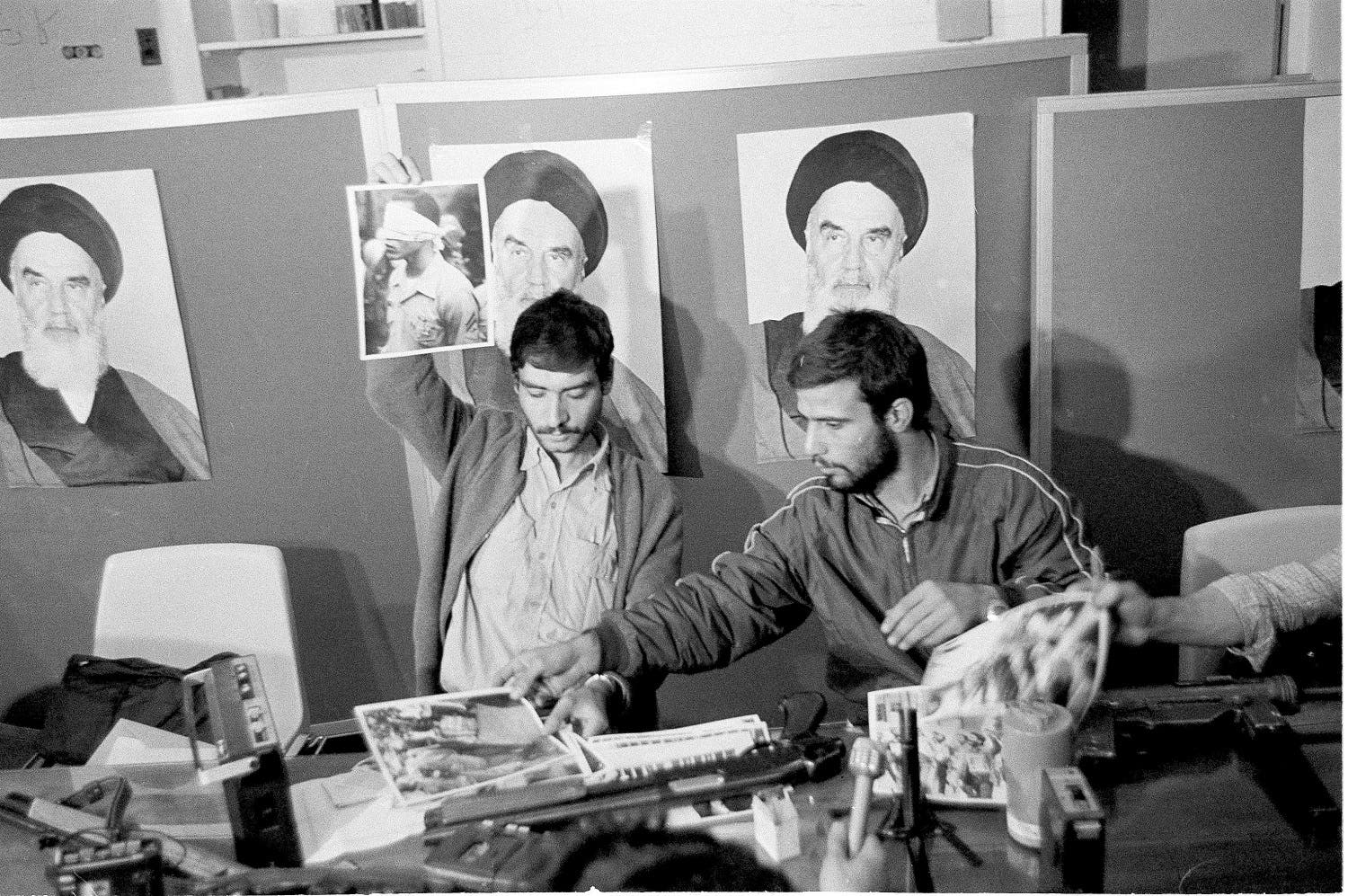 Terry Reed, one of the attorneys who represented the hostages for 16 years, said efforts are underway to get the money to the hostages and their families quickly. Many of the living former hostages are over 75.
"A lot of the people, particularly the senior people, who deserve to be compensated are getting up there," Reed said. "So we're trying figure out some way to expedite it."
'24/7 horror show'
Kennedy's son Philip described a "24/7 horror show" when his father, then the acting head of the U.S. embassy's economic section in Iran, was taken prisoner.
"All we had were visions of hordes of angry men and you never knew whether your father was going to be dragged through the streets," Philip Kennedy said. "There was disinformation. There was absolutely no relief for 444 days."
He said, however, the "real work" started when his father finally returned home.
"The effects are long lasting," he said. "They don't go away, and they basically scar you for life."