President Obama's final SOTU reminiscent of candidate Obama
A young man in a hurry to strengthen America by unapologetically championing liberal policies
It was a confident and cheerful Barack Obama who delivered his last State of the Union address of his presidency, concluding that he "believes in change" and remained optimistic about the extraordinary qualities exhibited by the American people.
With seven years in office, which have partially been marked by a dysfunctional Washington in a partisan gridlock, Obama's address to the U.S. Congress on Wednesday night was reminiscent of candidate Obama; a young man in a hurry to strengthen America by unapologetically championing liberal policies.
It was a president who spoke largely about economic fairness, referenced the need for stricter gun control, while outlining some of the Democratic Party's key policy initiatives, including pushing for minimum wage, equal pay and the need for protecting entitlement programs such as Social Security and Medicare. Calling for two-years of free community college for eligible students and free pre-school education for all Americans were non-starters for Republicans, as well. So much for bipartisanship.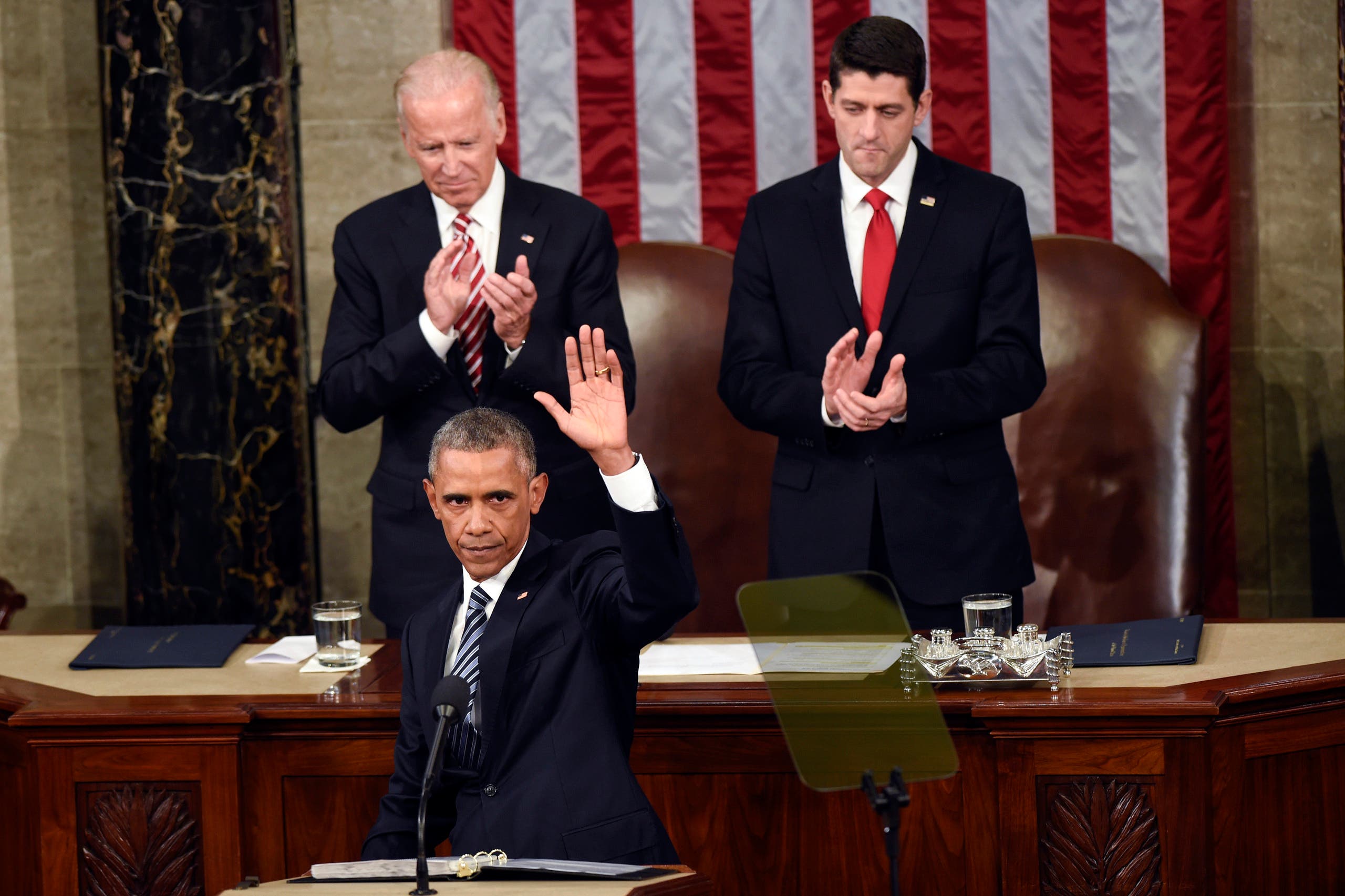 While Obama acknowledged that the unfolding election season would likely impact the chances for reaching common ground with Republicans on some of his stated policy objectives, he missed no opportunity to tout his administration's successes: His Iran agreement, which was largely criticized by Republicans, had prevented another war, Obama asserted.
The president also took a jab at some of his domestic opponents for denying climate change, a not so subtle reference to Republicans. Overall, his address was nothing but a pep rally to the liberal base of the Democratic Party, yet he gave an earnest and articulate assessment of why he believes America has prospered for all under his watch. He also took time to acknowledge the new speaker of the U.S. House of Representatives, Paul Ryan, (R-Wisconsin) for his commitment to fighting poverty.
Defending anti-terror strategies
Still, the unapologetic Obama ceded little ground to Republicans as he touted his accomplishments, including the Affordable Care act while outlining his liberal vision for America: For those who had hoped for any sort of bipartisan overtures in his address on the many challenges facing the nation, Obama sorely disappointed.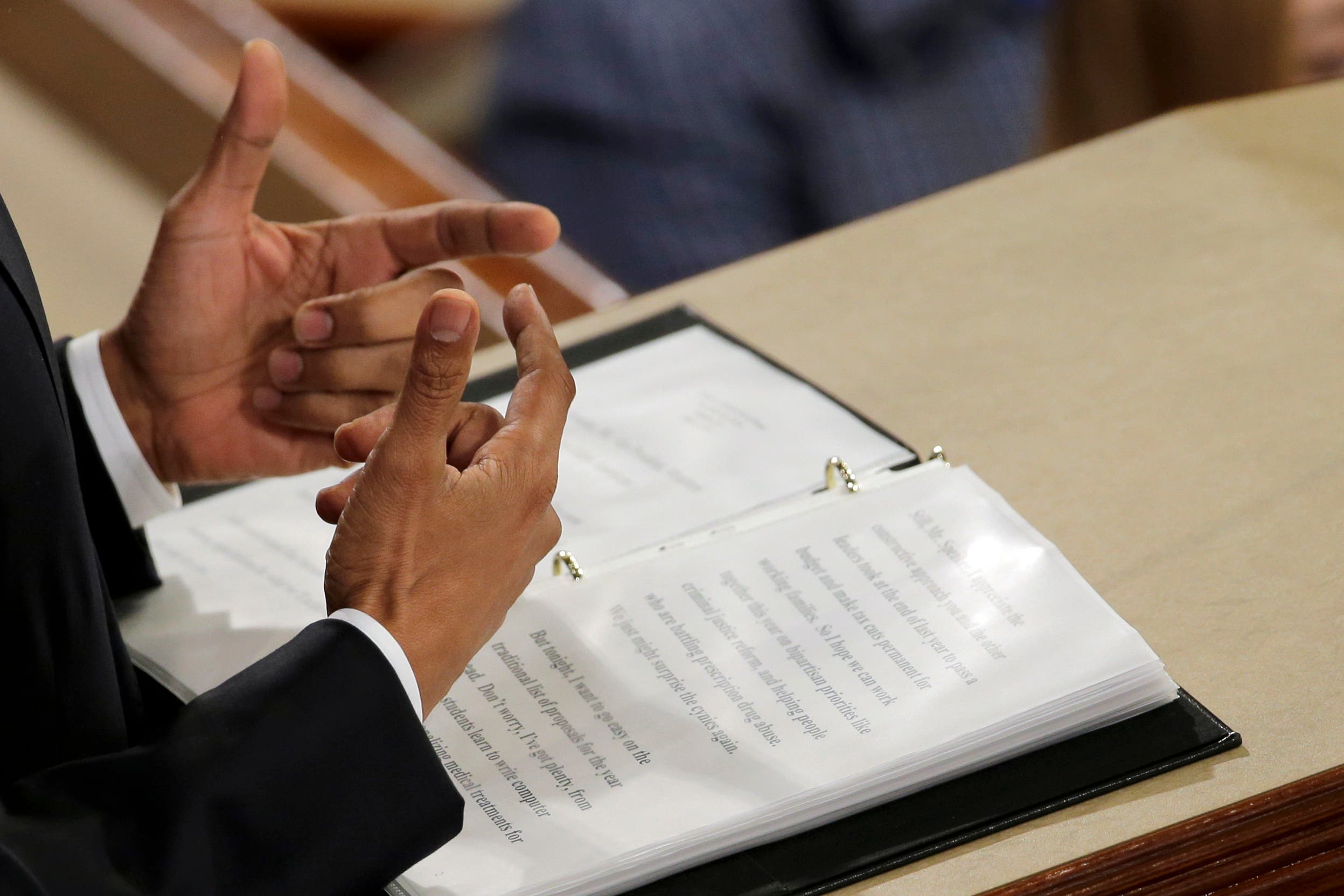 In reference to a growing sentiment among Americans that Obama's foreign policy is fundamentally adrift amid increasing threats presented by a host of international terrorist organizations, including al-Qaeda and ISIS, the president once again defended his legacy on keeping America safe. He also touted his own anti-terrorism record by reminding Americans that it was he who had ordered the killing of sl-Qaeda mastermind Osama bin Laden. The president was also unapologetic for his anti-ISIS strategy, while at the same time sticking to his campaign promise to close down Guantanamo Bay, the U.S.-military base in Cuba where a number of dangerous terrorists mostly caught in Afghanistan following the 9/11 attacks on New York and Washington, D.C. are held.
On America's longest war, the war in Afghanistan, and his initial campaign promise to bring it to an end, Obama said nothing. In contrast to what he called the "failed" wars of Vietnam and Iraq, he said that the "smart approach" to the war in Syria was establishing an international coalition to help accelerate a diplomatic process to bring the conflict to an end. He also challenged largely Republican allegations that America had not been leading on the world stage under his tutelage, arguing that rapprochement with Cuba, the U.S.-led effort to eradicate Ebola from West Africa to reaching the historic climate change agreement in Paris were all significant foreign policy victories.
As part of an effort to justify his anti-ISIS strategy, Obama said that the international coalition he had established had killed its leaders, attack its oil installations and terror financing sources, while at the same time pushing the group out of large parts of its territory. In short, he implied that his anti-ISIS strategy was just perfect and did not acknowledge prior foreign policy mistakes, including his failure to enforce his own redline on Syria. Yet, he acknowledged that instability promoted by failed states across the Middle East would likely last another generation.
A liberal agenda
During the last part of Obama's State of the Union, he made one important admission: He stated that he regretted how his presidency had increased the already deep political division among Americans while pledging to what he could to improve the level of discourse.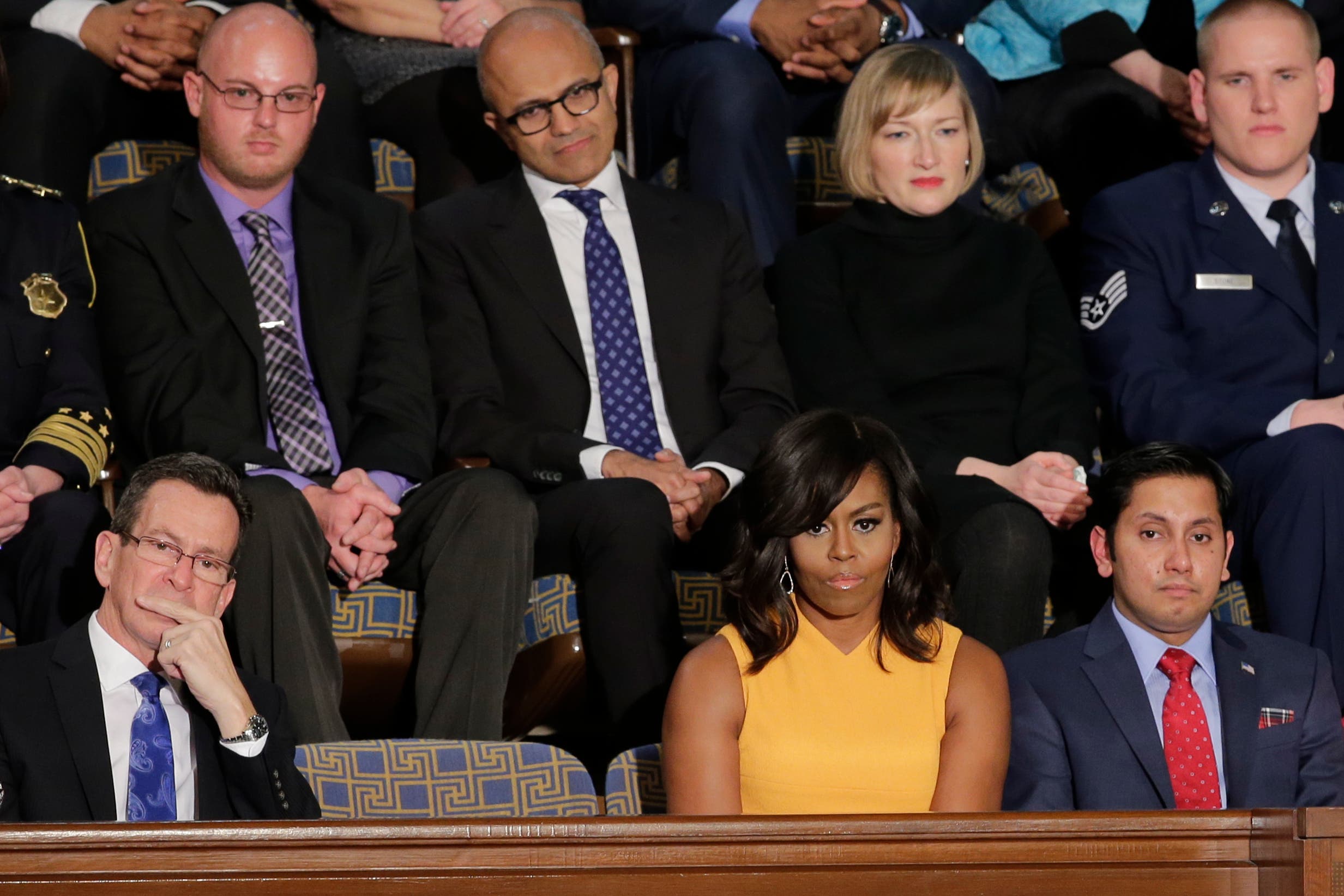 Still, Obama's delivery was reminiscent of his own campaign for the White House nearly eight years ago, when he used his powerful oratory skills and charisma to appeal to the American people of why he would the best candidate to presidency. Sadly, during his last State of the Union, Obama had by all accounts failed to be the uniting leader he had once promised to be, and instead reminded Americans why he had been a polarizing president by presenting himself as the preacher in chief.
A preacher with a liberal agenda bent on shaping America according to his own principles routed in the role of big government. Obama, however, is right about one thing: America is still the most powerful country in the world with an economy second to none. America's best days are therefore undoubtedly ahead, and not behind.