Ankara blast: Can Turkey confront multiple security threats?
An attack in the center of the capital poses a great threat to state authority, reminiscent of the last ISIS suicide attacks
On Wednesday, Ankara was rocked by a car bomb targeting a military convoy, killing at least 28 and wounding 61.
The area targeted is close to parliament and the headquarters of the armed forces, and the attack coincided with a security summit chaired by President Recep Tayyip Erdogan two kilometers away.
Shortly after, a huge bomb blast hit the southeastern city of Diyarbakir, and an explosion damaged a Turkish cultural center in Stockholm.
"Our resolve to retaliate in kind to attacks taking place inside and outside our borders is getting stronger with such acts," Erdogan said.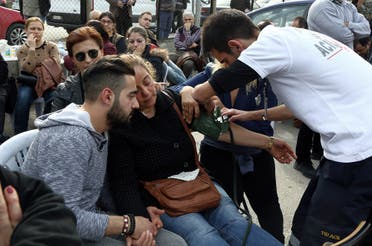 "It must be known that Turkey will not refrain from using its right to self-defense at any time, any place or any occasion."
Though there has so far been no claim of responsibility, Prime Minister Ahmet Davutoglu - who cancelled a planned trip to Brussels - blamed the Syrian Kurdish People's Protection Units (YPG) for the Ankara attack, as the suicide bomber Saleh Nejar was a Syrian national allegedly linked to the YPG.
While Turkey has stepped up its military operations against separatist Kurdish militants inside the country, it also allows allied forces to use its southern Incirlik base for airstrikes against the Islamic State of Iraq and Syria (ISIS).
Ankara also launched last week cross-border shelling against Syrian Kurdish fighters who have made territorial gains in northern Syria.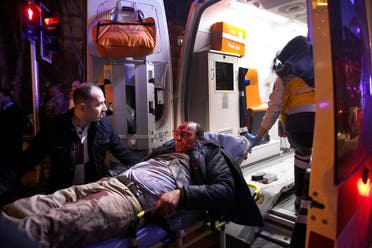 In Oct. 2015, an ISIS suicide bomb killed about 100 people in the heart of Ankara during a peace rally.
Last month, a suicide blast in Istanbul's tourist center Sultanahmet, believed to be carried out by ISIS, killed 11 people.
In the latest issue of its Turkish magazine Konstantiniyye, ISIS described Turkish soldiers as "infidels" who "are massacring Muslims along with NATO."
Syrian intervention
Suleyman Ozeren, a terrorism expert and president of the Ankara-based think-tank Global Policy and Strategy, told Al Arabiya English that the latest attack in the capital "should be read mostly from the perspective of the ongoing debates about Turkey's possible intervention in Syria."
Such an intervention "would make Turkey a direct military target of not only ISIS, but also the Kurdish PYD [Democratic Unionist Party], Hezbollah and Syrian regime forces. It would also ignite further terrorist attacks in the big cities."
Ozeren said it could be an act of revenge by Kurdish separatists in Turkey against ongoing army operations in the southeast.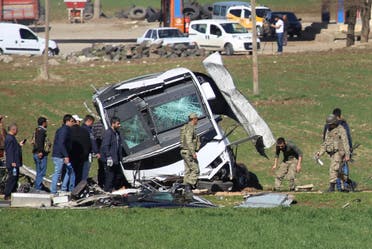 "Whoever is the perpetrator, Turkey should reconsider its military strategies regarding Syria, and better manage its intelligence services to avoid further bloody attacks."
Aytaç Kadioglu - a doctoral researcher at the School of Politics and International Relations at the University of Nottingham, and a fellow at the Centre for Conflict, Security and Terrorism - said the timing, location and intensity of the bombing illustrate that it was well-planned.
"Although the PKK [Kurdistan Workers' Party] hasn't carried out a bombing in Ankara since Sept. 2011, the end of the ceasefire in July 2015 makes the group a suspect in this incident," Kadioglu told Al Arabiya English.
An attack in the center of the capital, a few hundred meters away from parliament, poses a great threat to state authority, reminiscent of the last ISIS suicide attacks in Ankara and Istanbul, he added.
"It also reminds us that the most important purpose of any terrorist attack is to create fear in society. It seems that the terrorist attack achieved its aim."