Will Egypt fully reconcile with Mubarak-era officials?
Defendants were not only senior officials from the ministry and top aides of Mubarak-era Interior Minister Habib al-Adly
Travel bans imposed on around 80 Egyptian ministerial officials accused of embezzling public funds were lifted after they returned 178 million Egyptian pounds ($22.7 million) to the state. While commonly known as "the Interior Ministry corruption case," defendants were not only senior officials from the ministry and top aides of Mubarak-era Interior Minister Habib al-Adly, but also officials from the Finance Ministry and the Central Auditing Organization.
Despite acknowledging possession of the funds they were accused of embezzling, defendants pleaded not guilty to obtaining them via illicit means, claiming that they received them in the form of "rewards." The court said there was no evidence against them. The verdict triggered debate that focused on the extent to which it heralds a new era of full reconciliation with Mubarak-regime figures.
Yousri al-Azabawi, researcher at Al-Ahram Center for Political and Strategic Studies, said the case sets a good example for striking deals with other Mubarak-era officials. "This case will open the door for a number of other deals that will undoubtedly be of great benefit to the Egyptian economy," he said. "Meanwhile, there will be no benefit at all if those officials are kept behind bars and the money is not returned."
Mokhtar Ghubashi, deputy director of the Arab Center for Political and Strategic Studies, said the amount returned in the case underlines the magnitude of corruption during the pre-revolution era. "Accepting this money in return for acquitting the culprits is a form of legalization of corruption, which is exactly what the state should never do," he said. "The state should counter corruption on all levels without exception, because this is how it would gain the trust of average citizens and prove that it is working on achieving social justice."
MP Mohamed al-Sadat said trust would be established by opening every file of financial corruption and getting embezzled money back. "When the Interior Ministry example is applied to everyone, people will rest assured that no one can evade accountability and no exceptions are made when it comes to corruption and stealing public funds."
Sadat called on the House of Representatives to form a special committee to discuss all cases of embezzlement, which according to the last report issued by the Central Auditing Authority amount to 600 billion Egyptian pounds ($76.7 billion).
Reconciliation laws
Other MPs called instead for revoking the laws that allow reconciliation. "The Interior Ministry case means that people who embezzle public funds can simply get away with their crimes through paying money, which violates the legal principle that every crime should be punished," said leftist MP Haitham al-Hariri.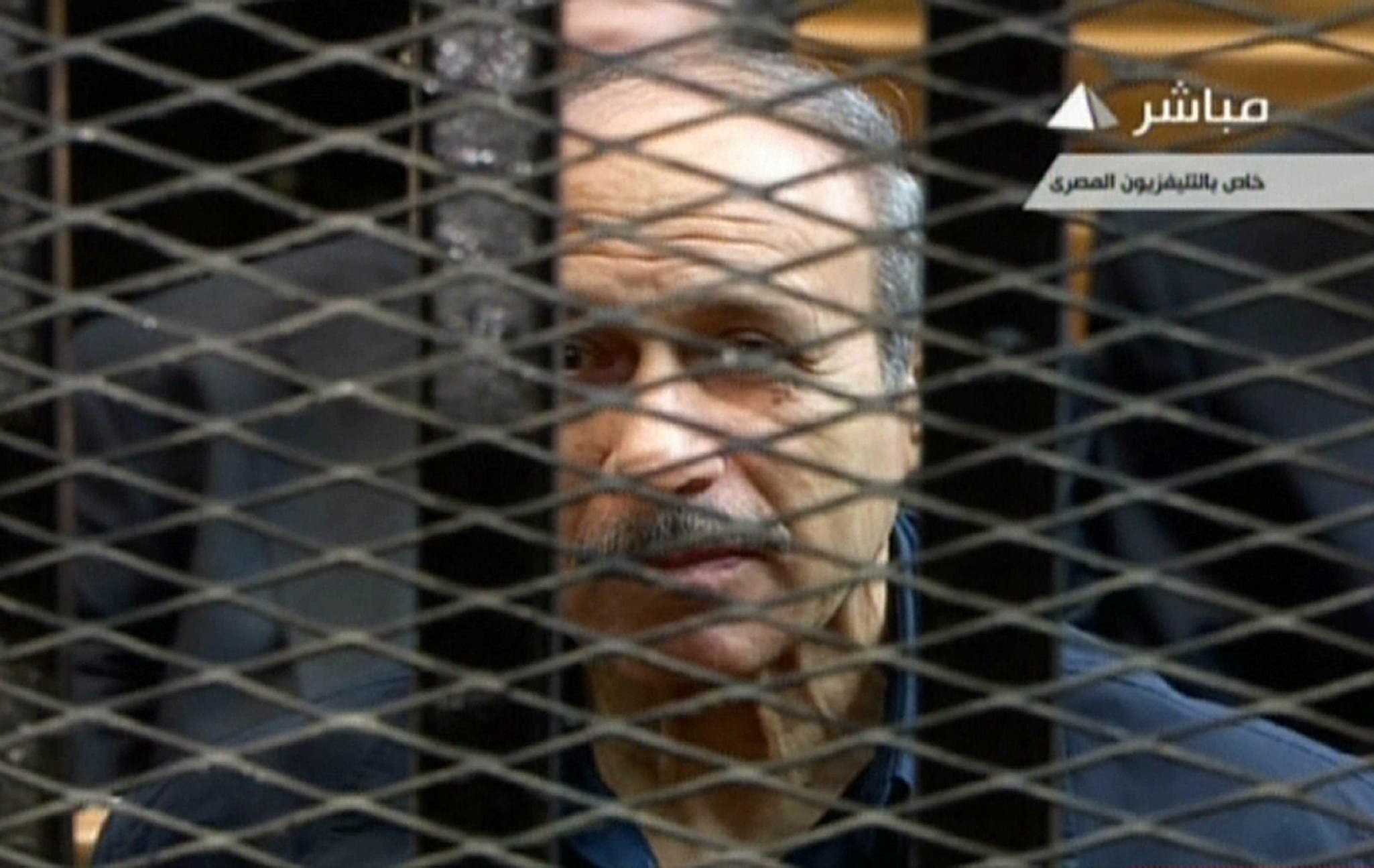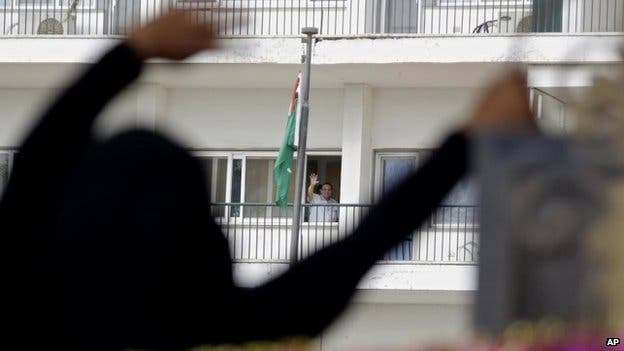 MP Tarek al-Khouli agreed: "Why should the culprits get away with their crimes when they return the money? How about the criminal dimension of the case?" Khouli also questioned the criteria based on which parties or individuals are selected for reconciliation. "Why was this applied to senior officials from the Interior Ministry in particular? What about the others?"
International law expert Mohamed Attallah underlined the difficulty of handing jail sentences to those tried for embezzlement, which was underlined in the Interior Ministry case: "In most cases, there is no concrete evidence that the defendants gained this money illegally. That is what happened in the Interior Ministry case, and is expected to happen with other cases."
He said so far only former President Hosni Mubarak was found guilty in what is commonly known as "the presidential palaces case." That is why, Attallah said, reconciliation seems to be the only available option. "If those involved in embezzlement are not found guilty, then at least the state can get the money they took."
Abdel Ghaffar Shokr, head of the People's Alliance Party, said what makes issuing court sentences more difficult is the fact that many Mubarak-era figures are outside Egypt. "That is why reconciliation becomes much better than letting the state lose all this money," he said.
Economics professor Aliaa al-Mahdi said it was important to distinguish between two types of public funds cases: "The first is related to businessmen who made a lot of money because of their connections, and the second to officials who made money as a result of abuse of power. The first party can be negotiated with, but the second has to be punished." For officials, she added, there was a clear case of embezzling public funds.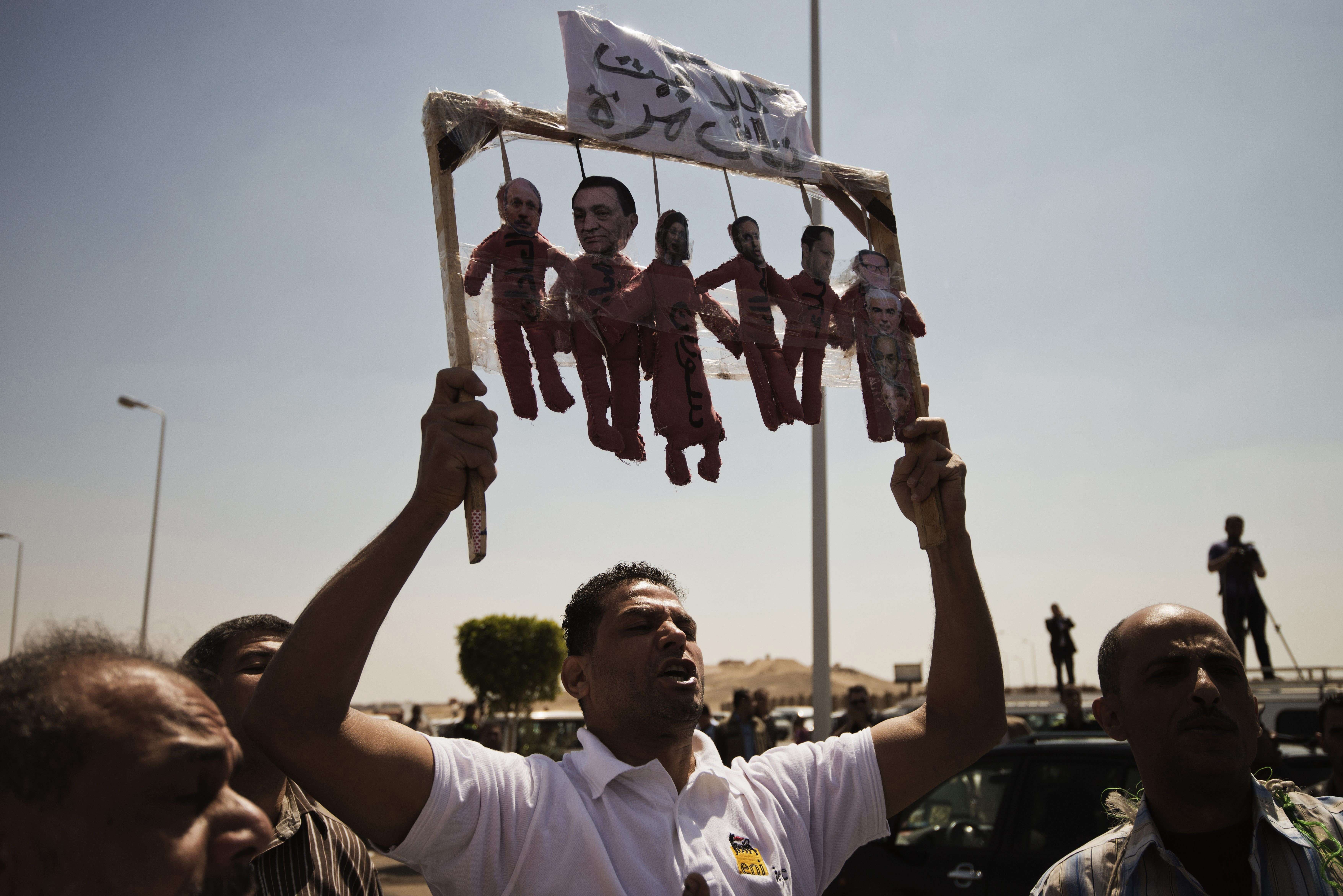 Justice Minister Ahmed al-Zind said more funds were expected to be retrieved from Mubarak-regime figures. "There are currently 10 cases of illicit gains that are being dealt with, on top of which is that of Hussein Salem," he said, referring to the business tycoon who fled to Spain following the Jan. 2011 revolution, and was sentenced in absentia to 15 years in jail for embezzling public funds.
"While I am not at liberty to reveal the amount Salem will pay, I can at least say that it is extremely satisfactory for the state and public treasury." Zind said current negotiations with Mubarak-regime figures might result in the retrieval of more than 10 billion Egyptian pounds ($1.3 billion). "And we only consider serious reconciliation requests."
Interior Minister Magdi Abdel Ghaffar said the Muslim Brotherhood was not part of reconciliation plans: "This applies to all terrorist groups that have been involved in bloodshed and have endangered the lives of Egyptian citizens."