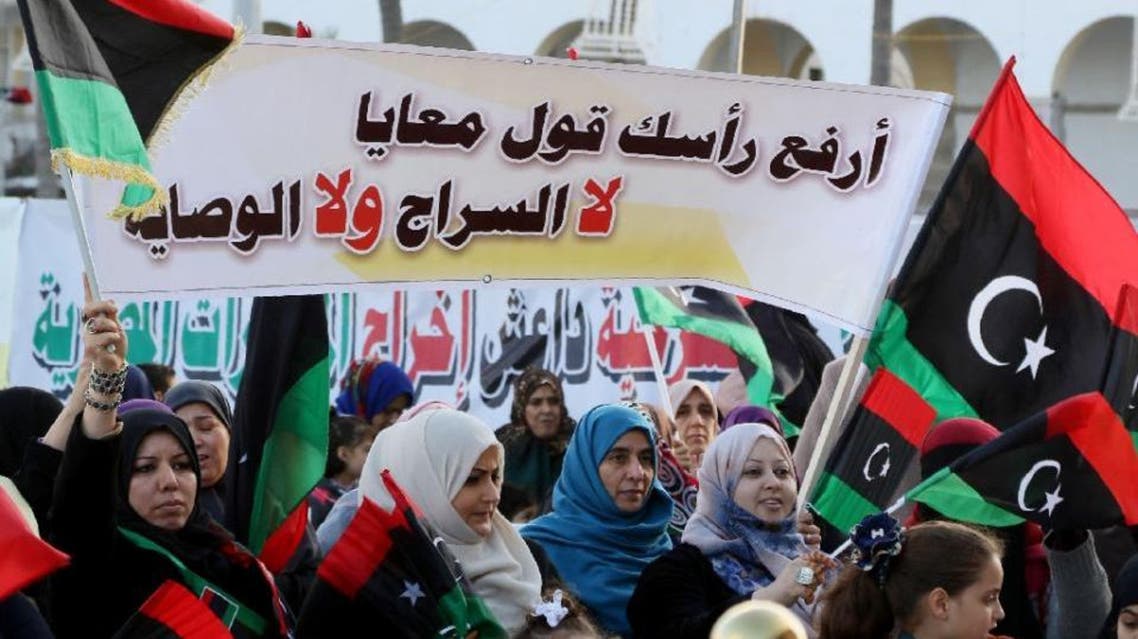 Worries, jokes as Tripoli awaits new government
Libyans wonder how a third government could possibly take up residence in a capital controlled by armed groups
Sitting outdoors at a quiet Tripoli cafe, Libyans wonder how a third government could possibly take up residence in a capital controlled by armed groups who reject it.

"The mood is tense and people are tired," says Abu Ehab, sipping a cup of green tea. "Having three governments is causing great problems."

Tripoli's capital has been relatively calm since a militia alliance including Islamists seized it in mid-2014, but the expected arrival of a disputed UN-backed unity government has raised fears of renewed violence.

Both of Libya's rival authorities -- the one in the capital and the other that in 2014 fled to the country's far east -- have refused to cede power to the new government under prime minister-designate Fayez al-Sarraj.

"If the (unity) government felt it had people's support here, it would come and things would get better," adds Abu Ehab, a 71-year-old biology professor. "But this will be difficult. We will have to be patient and pray."

Tripoli's unrecognised administration on Friday announced a "maximum state of emergency" after the Tunisia-based presidential council headed by Sarraj said the government would soon start working in the capital.

In a coastal city whose airport is controlled by forces loyal to a hostile local administration, some residents fear fighting will break out and have stocked up on food in preparation.

"No more than 10 cans of tuna per person," a sign in one shop reads.
Giant fan and parachute
Others in the city can only imagine how Sarraj's government might enter the capital.

Some say Sarraj will arrive by helicopter and set up his government in the Palm City beach resort in the west of the city. Others picture him arriving by sea backed by international military forces.

Residents jokingly share the "news flash" that militias have set up a giant fan in the desert to create a sandstorm to prevent Sarraj's plane from landing.

One caricature circulating on Twitter shows the prime minister-designate arriving in a UN-marked parachute.

UN special envoy Martin Kobler was on Wednesday prevented from travelling to Tripoli to work on installing the power-sharing administration.

Libya has descended into chaos since the 2011 ouster of longtime dictator Moamer Kadhafi, allowing jihadists including the Islamic State group to gain ground.

Western countries have agreed that military action is needed to remove IS from Europe's doorstep, but they want an installed unity government to request help before formally intervening.
Disputed legitimacy
But Libya's rival parliaments have failed to endorse the new government and observers question its legitimacy.

The council headed by Sarraj earlier this month said it would start working on the back of a petition signed by a narrow majority of Libya's elected lawmakers.

In Tripoli, the prospect of a working unity government has at least raised hopes of a way out of a collapsing economy.

Queues have formed in recent weeks from early morning outside Tripoli's cash-strapped banks and the cost of living has increased.

Begging is increasingly common in the capital, much to the shock of its residents.

In one upper-class neighbourhood, Fathi hands money to a family who pulled up in a car outside his house asking for help.
"How did we get here?" he asks.

And even as the disputed unity government adds to the country's disarray, some Libyans have suggested a fourth alternative.

Around 100 protesters on Friday gathered in the capital's centre calling for a return to the monarchy that ruled the country before Kadhafi seized power in 1969.

"The Libyan monarchy unites us," reads one graffiti on the walls of the capital.