Syrian refugees in 'double-shift' Jordan schools face obstacles
The British Council set up a project where Jordanian teachers are taught new skills to engage students and improve their learning experience
Bordering war-torn Syria, Jordan over the past five years has received thousands of refugees as a result of the multi-sided war that was sparked by the 2011 revolution that opposed President Bashar al-Assad's regime.
As of February 2016 it was reported by Amnesty International that Jordan was host to over 635,000 Syrian refugees.
While the Jordanian government has taken considerable measures to accommodate the refugee influx from Syria, refugee children are facing many hurdles in education.
Double-shift schools
To address the issue, the Jordanian Ministry of Education has opened several double-shift schools to accommodate the surge of students.
The double-shift system groups Jordanian and Syrian refugee students separately, where the Jordanians attend school in the morning shift, and the Syrians go to school in the afternoon shift.
Dr. Tony Capstick, who took part in a research project which explores the role of language development programs in Syrian refugee communities in the Middle East, told Al Arabiya English that the separation between Jordanian students and Syrian refugees in formal education stemmed from "the difference in cultural values, customs and norms which parents and teachers feel strongly about."
Nisree Rohwees, a Jordanian English teacher to Syrian refugee classes, told Al Arabiya English that some of the difficulties they face are due to the lack of resources.
One of the requirements needed to complete secondary school in Jordan is to pass the compulsory English language subject, yet according to Danijel Cuturic, an education program manager at Relief International in Jordan, "English is one of the subjects with the lowest exam performance. It's a big issue in this country with a 43 percent pass rate country-wide," he added.
New skills
In response to the education crisis, the British Council in Jordan, set up a project where Jordanian teachers are taught new skills to engage students and improve their learning experience.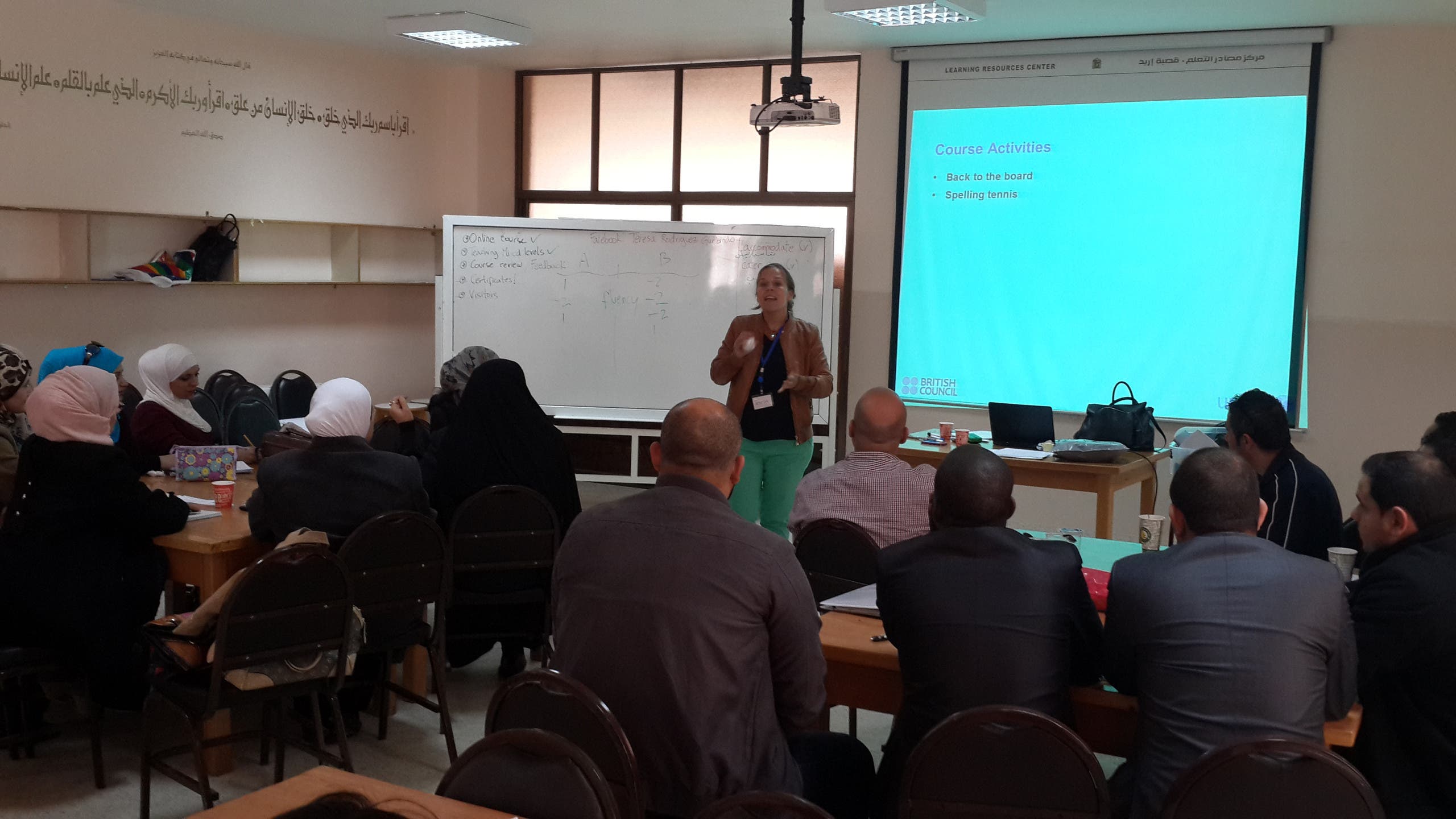 "We do communicative language teaching with the teachers, we want to encourage the teachers to facilitate students to speak more in class and to engage and participate in group activities," Teresa Rodriguez, a British Council teacher trainer, told Al Arabiya English.
The British Council's Syrian Director, Joel Bubbers, told Al Arabiya English that it is important to support Syrian refugee children's access to quality education and to help countries struggling to cope with the Syrian refugee crisis.
"If you look at how the emergency response works, huge amounts of focus are on building schools and buying books, but we believe that the benefits of education are only reaped if the education is of good quality," Bubbers said.