Refugees 'smeared' by false terror links, says HRW co-founder
Westerners grossly underestimate number of Syrian refugees, separate report finds
Refugees from Syria and elsewhere in the Middle East have been "smeared" by false associations with terror, a leading human rights activist said on Saturday.

Aryeh Neier, who co-founded Human Rights Watch in 1978, said the flow of millions of refugees had been exploited for political means.

Senior officials have claimed that the influx of refugees from the Middle East and North Africa poses a security risk to Europe and the United States.

Nato's top commander, the US general Philip Breedlove, said on March 1 that the influence of ISIS is "spreading like a cancer" among refugees. The flow of refugees is "masking the movement" of terrorists and criminals, The Guardian reported.

But Mr Neier denied there was any real link to terrorism.

"The refugees are being smeared as being a source of terrorism as a way to defend biased policies," said Mr Neier, who is now president emeritus of the Open Society Foundations.

He was addressing Aurora Dialogues humanitarian event in the Armenian capital of Yerevan. The forum was held in conjunction with the Aurora Prize for Awakening Humanity, which is set to be awarded on Sunday evening in the presence of the Hollywood star and activist George Clooney.
Refugee crisis underestimated
The founders of the Aurora Prize on Saturday revealed details of a survey suggesting a "staggering" underestimation among the Western public about the scale of the Syrian refugee crisis.

The first annual Aurora Prize Humanitarian Index - which surveyed of 4,600 participants across the US, UK, France, Germany, Lebanon and Iran - found that most grossly underestimated the number of Syrians forced to flee their country.

While at least 4.8 million have left Syria over the last five years, survey respondents from the US wrongly estimated the number at just 100,000.

Respondents from the UK and France put the number at 300,000, while those from Germany and Iran estimate it at 2 million. Only the respondents from Lebanon correctly said the number of Syrian refugees stands at around 5 million.

Mr Neier said the results were surprising given the vast media coverage of the refugee crisis.

"In some countries where there has been a negative response to refugees, they fear that hoards will arrive. So I'm a little hard pressed to understand why there should be that kind of underestimation," he told Al Arabiya English.

Perceptions vary by country, he added. "A country like the United Kingdom, which has taken hardly any of the Syrian refugees, may not have a sense of how large the flow is."

Perceptions of how many Syrian refugees had been taken in by Western countries were also wide of the mark, according to the survey. Respondents from US thought their country had taken three times as many refugees as it has, while in France and Germany the estimates of the number of Syrians given asylum were five times higher than the actual figures.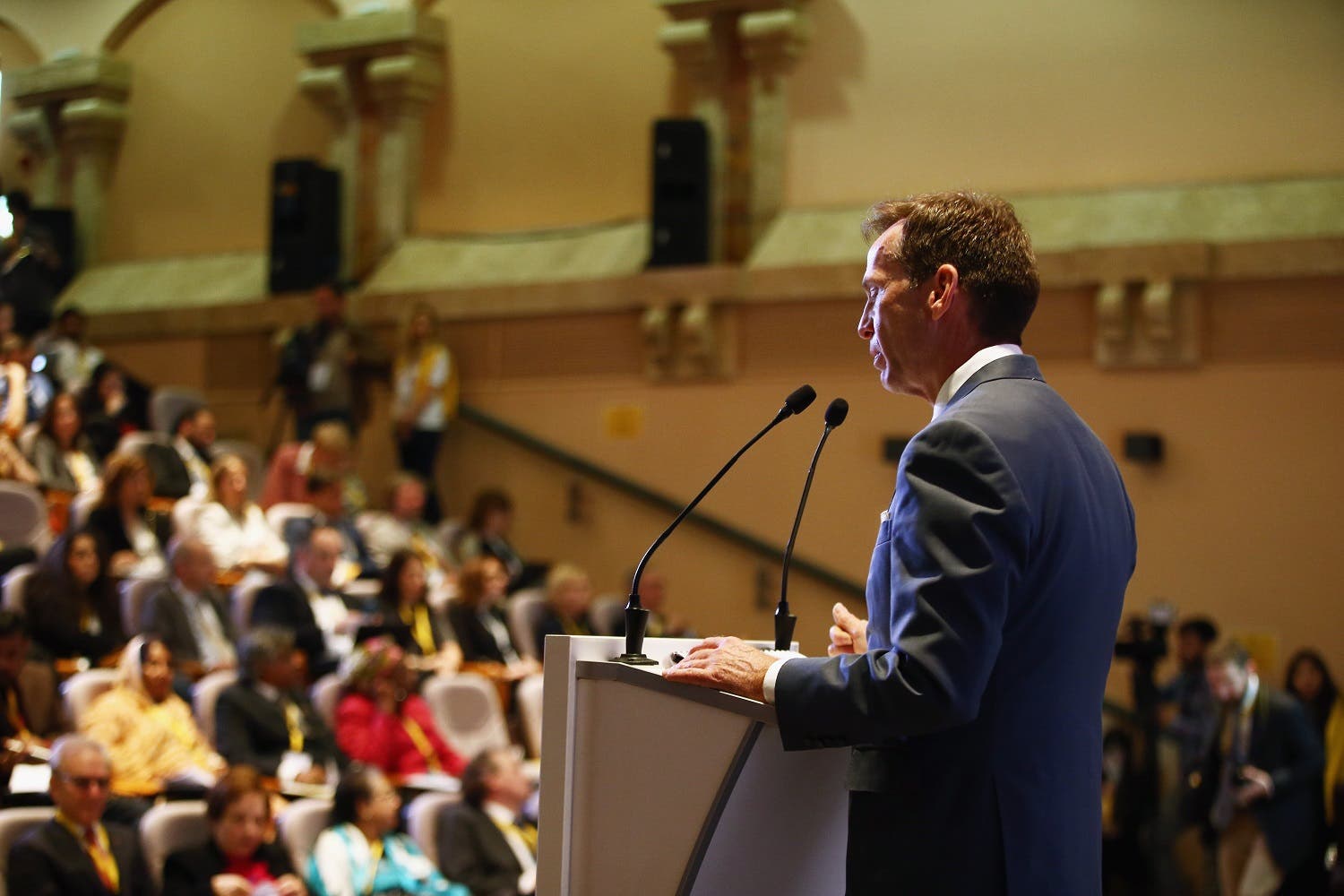 Compassion gap
Jere Sullivan, vice chairman of international public affairs at Edelman, which conducted the research for the Aurora Prize Humanitarian Index, pointed to a "compassion gap" in people's responses to the refugee crisis.

Half of the survey respondents said they felt that refugees have been abandoned by the international community, and most said that refugees deserve help. However, only half would actually help Syrian refugees if they could, and most doubted their ability to make a real difference.

Mr Sullivan said more personal stories about Syrian refugees could help draw the public's attention to the issue.

"We have to fill this compassion gap," he said. "Personal stories can drive action."

Gillian Sorensen, board member for the International Rescue Committee and senior advisor at the United Nations Foundation, agreed that the media has a role in conveying stories about the refugee crisis.

People's "eyes glaze over" when they hear about refugee numbers in the millions – but the same isn't true when it comes to individual accounts, she said.

"It's very important to tell these human stories - to let them live and breathe," said Ms Sorensen.

Gareth Evans - former Australian Foreign Minister and President Emeritus of the International Crisis Group, a non-governmental organization committed to preventing deadly conflict - said the media also has a role in communicating the plight of refugees to policymakers.

"The 'CNN effect' - and variations on that theme - are fantastically important," he said.

"The alarming reality is that there are more displaced men, women and children around the world today than at any time since World War Two," he added.

"These numbers really just haven't got into the heads of global publics, [nor] I suspect into the heads of a lot of policymakers."