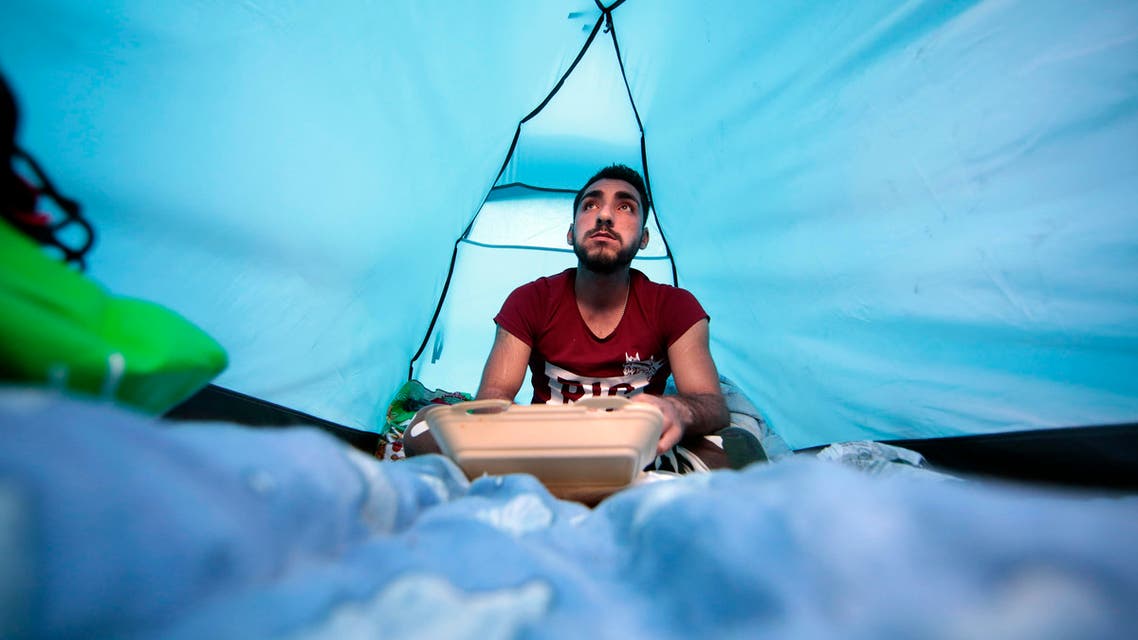 'It feels like prison:' Invisible lives of single Syrian men in Lebanon
Women who are head of a household will have a higher chance of receiving aid than single Syrian refugee men
Ahmam and Ibrahim see from their living room the rocky hill by which they escaped from Syria to Lebanon at night a year ago, carrying just a backpack.
That illegal border crossing brought them to Kafarzabad, the first town they encountered once in Lebanon.
A year later they sit on a sofa, one of the few pieces of furniture in the house, with four other Syrians.
Sipping coffee with the TV playing a local soap-opera in the background, Ibrahim and Ahmam say this is all they do since they came to Lebanon. "We just sit down and wait," says Ahmam, 30.
Before leaving Syria, both were at university. Ahmam was preparing his masters thesis to be a teacher. Ibrahim, 23, studied economics and finance.
Like thousands of other Syrians in Lebanon, they are male, young and unmarried - a group of refugees that does not receive assistance and is perceived negatively by locals.
"It feels like a prison being here all the time," says Ahmam. "I should be doing many different things, working, forming a family, enjoying life, but I'm stuck in this house."
As they escaped from Syria to avoid being sent to the military, neither Ibrahim nor Ahmam were able to renew their passports, so they could not apply for the residence permit that Syrians receive after paying $200 yearly to state institutions.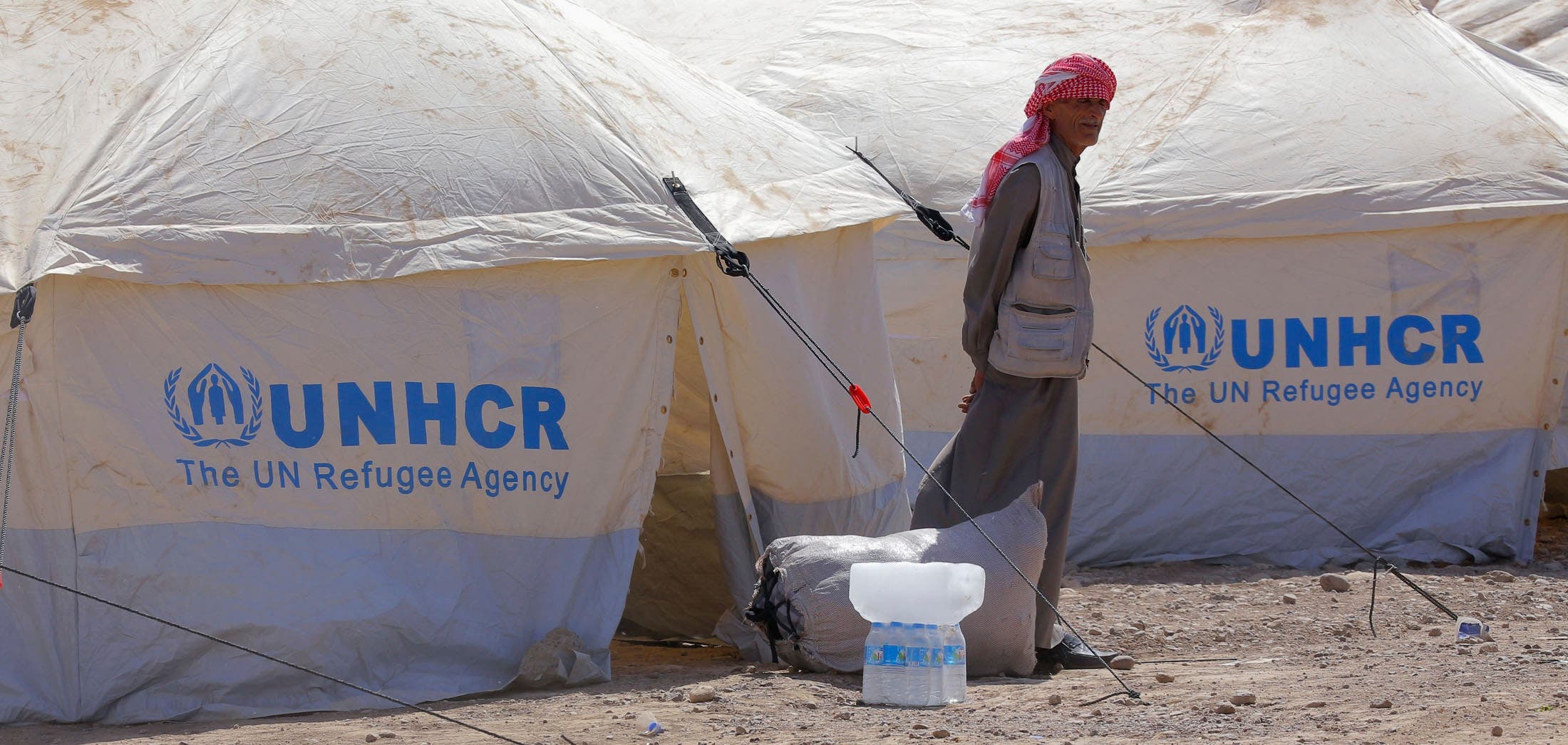 Through the door of the house appears Rabih, the only Lebanese to enter the house. He used to work for different NGOs on projects for Syrians in the Bekaa area, where he lives, but he is now frustrated by the lack of support for people such as Ibrahim and Ahmam.
"These people can do nothing. If they're caught by the authorities, they'll go to jail then be released on condition that they leave the country," says Rabih, who sometimes drives them to Beirut.
"Next week I'll bring Ahmam because he has to present his thesis to a jury that has accepted to evaluate him."
Rabih hopes they will not be stopped at the many security checkpoints that pave the Beirut-Damascus road.
Assistance
The invisibility of their struggles after more than four years of humanitarian crisis prompted the International Rescue Committee (IRC) to conduct an assessment to analyze the vulnerability of Syrian refugee men in Lebanon. It conducted surveys with 468 of them settled in different regions of the country.
Less than one in 10 refugees had received any kind of assistance from organizations or public institutions in the previous months.
More than half believe they are not eligible for assistance, and many live on meagre salaries or from savings they brought from Syria.
"In the past three months, we barely earn $600 between the three of us," says Ahmam, pointing to Ibrahim and a third flatmate.
"We spend $50 a month on food for the four of us - vegetables, rice and pasta, and occasionally, as a luxury, some chicken."
There are more than a million registered Syrian refugees in Lebanon, according to the UN High Committee for Refugees (UNHCR), but the IRC estimates another 320,000 Syrians are unregistered.
Many have been unable to do so after the Lebanese government banned the UNHCR from registering new refugees in May 2015, to restrict the number of Syrian refugees in the country.
While NGOs and humanitarian agencies have been working hard to deal with a massive refugee crisis, they admit to being overwhelmed, so they have to prioritize where the assistance goes.
"We do household profiling with partner organizations that conduct visits," says Tatiana Audi, external relations associate for the UNHCR in the Bekaa.
Humanitarian organizations target refugees according to their needs, "based on a system of socioeconomic vulnerabilities that will tell us who are most in need."
These men are "commonly regarded as the demographic cohort best able to self-protect, self-sustain and negotiate the complexities of displacement unaided," says IRC's assessment to explain why they are excluded from assistance.
Women who are head of the household with many children under their care will have a higher chance of receiving aid than single Syrian refugee men.
Migration to Europe
"Do you know how to go to Europe?" asks Ibrahim. "I have relatives and friends that have fled there. I want to go, hopefully through legal ways."
The lack of opportunities has forced many young Syrians to risk their lives to emigrate. "When refugee men give up on having a life in the region, they tell us they feel they have no other choice but to try to make life somewhere else, like in Europe," says Jocelyn Knight, IRC's protection coordinator.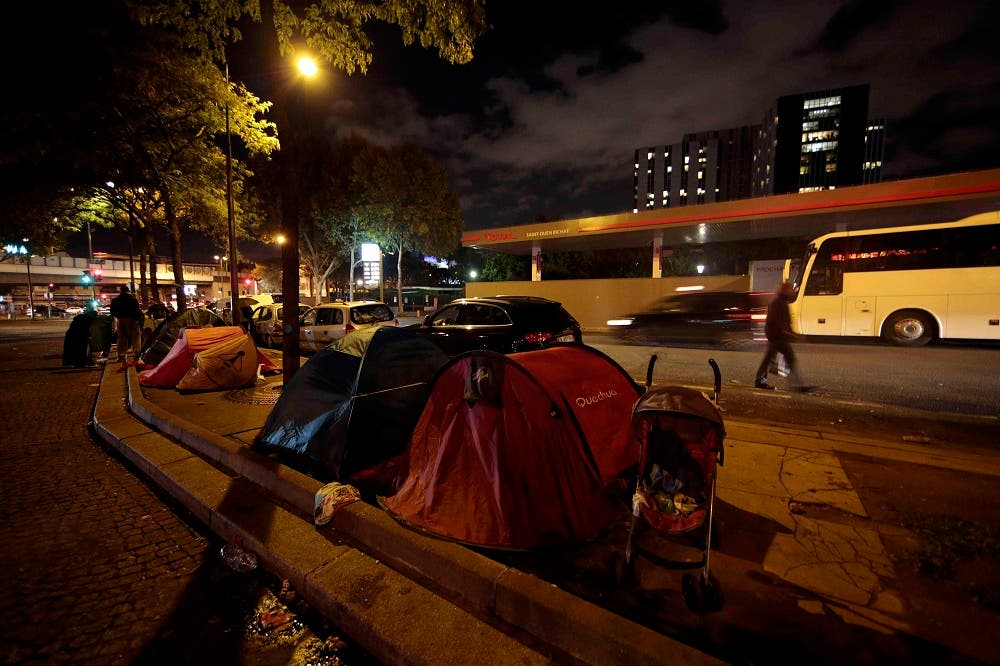 Single Syrian refugee men "are the group most likely to be perceived as posing a risk to host communities… driven by... rhetoric that seeks to frame refugees as a security threat or source of criminality."
Only one of the 468 refugees that responded to the survey said he would seek assistance from Lebanese authorities if he faced significant challenges.
"Every time I reach a checkpoint, my heart is racing," says a Syrian interviewed by the IRC. Without residence permits and at risk of being detained, Ibrahim and Ahmam have no choice.
"Right now, our only real chance would be that the war in Syria ends and we can go back to our country," says the latter.
A few days after meeting them in Kafarzabad, Rabih sends a message: "Ahmam successfully defended his thesis in front of the jury, and now has registered to pursue another masters in business administration."