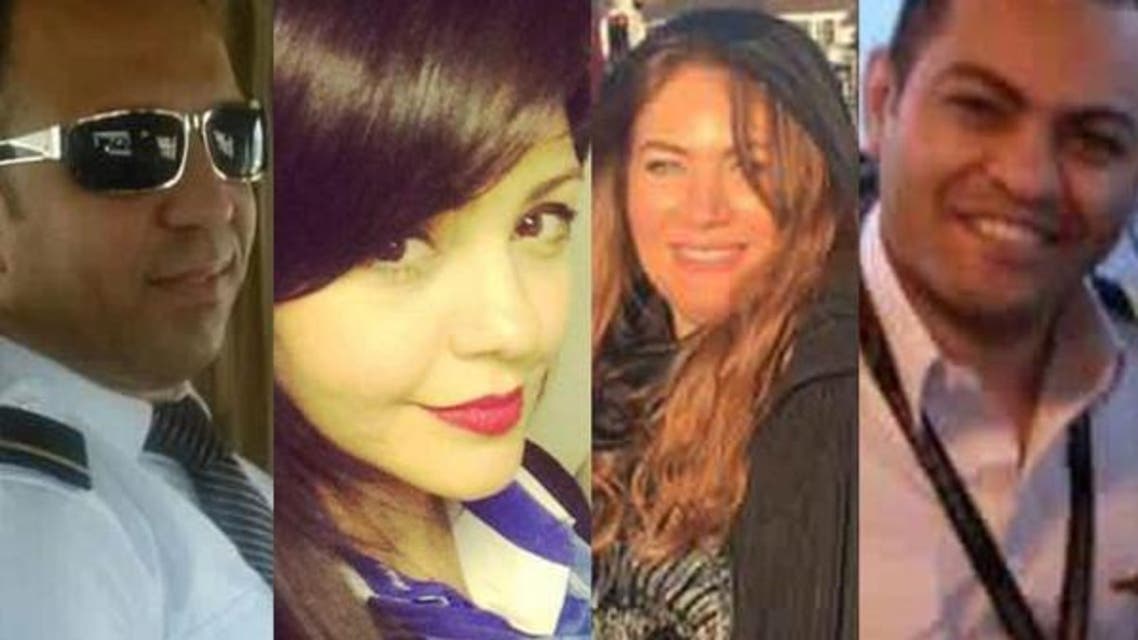 Names and photos of crew, passengers of missing EgyptAir surfacing
To show solidarity with their fellow colleagues, Egyptian cabin crew published photos and names of their late colleagues on Twitter
As authorities find what they believe to be debris from EgyptAir Flight MS804, which crashed early on Thursday over the Mediterranean Sea, names and photos of the 56 passengers and 10 crew members are also emerging.
To show solidarity with their fellow colleagues, Egyptian cabin crew published photos and names of their late colleagues on Twitter.
They said the pilot was Mohammed Said Shaker and his co-pilot was Mohammad Ahmed Mamdouh Ahmed Aassem.
The cabin crew they identified were: Mervat Zakaria Zaki Mohammed, Atef Loutfi Abdullatif Amin, Samar Ezzedine Safwat, Youssof Haitham Mustafa Abdul Hamid al-Azizi, Yara Hani Farag Tawfiq. As for the security crew: Mahmoud Ahmed Abdul Razek Abdul Karim, Ahmed Mohamed Magdi Ahmed and Mohammed Abdel-Mouneim al-Ghonaimy al-Kayali.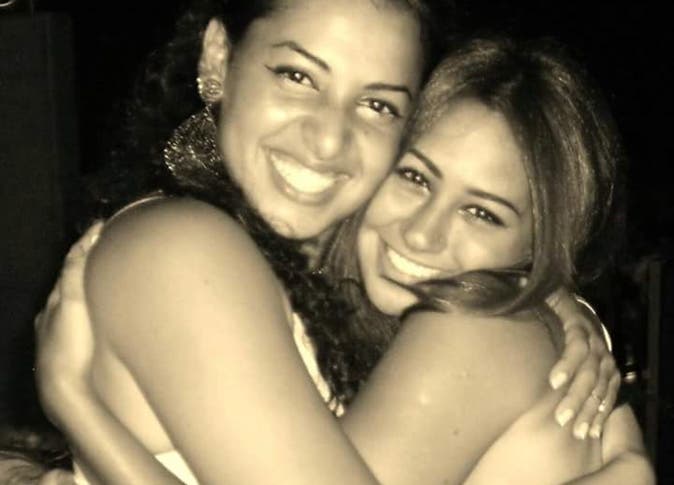 EgyptAir, which said on its website earlier that "the reason of disappearance hasn't been yet confirmed," released the nationalities of the passengers.
On the plane there were 30 Egyptians, 15 French, two Iraqis, one Kuwait, one Saudi, one British, one Belgium, one Sudanese, one Chadian, one Portuguese, one Algerian and two Canadians.
While Minister of Egypt's Civil Aviation Sharif Fathy rejected to disclose names of the passengers for "humanitarian reasons," the names are surfacing nonetheless.
Salih Farhoud, an Egyptian community leader in France, disclosed 21 names of the Egyptians who were on board the plane, the Arabic language website of Al Arabiya News Channel reported.
Funeral plans
He said Khalid Abdulkhaliq Alam, Khaled al-Tantawi Namla, Haitham Sameer Daidah with his daughter and wife, adding that an absentee funeral prayer will be held for them tomorrow.
He also added that the other names include Marwa Hamdi, Nasr Hamad, Mansour Khalid Hussain, Riham Musaad Ali, Othman Rishar, Sawsan Khudair, Mahmoud al-Sayid, Mohammed Ziyadeh, Jalal Ziyadeh, Amal Zaineddin Dawood, Farraj Mohammed, Abdurabuh Islam Ahmed Hilal, al-Shadli al-Shadli, Ahmed Tayil, Amjad Arjento, Muna Hamdi Shabaneh and her son Ismaeel Raafat Shabaneh.
He also said the Saudi was a woman named Sahar Khoja.
Meanwhile, Saudi's ambassador to Egypt Ahmed Kattan said Sahar Khoja was an employee for his embassy. He described her as one of the best employees.
Spokesperson for Iraq's foreign ministry soon disclosed the names of the Iraqis as Najla al-Salihi and Hussain Khalid Mahmoud.
The ministry is in touch with Egypt's civil aviation ministry over the fate of the two Iraqis, the spokesperson said, adding a representative from the Iraqi embassy in Cairo is in a special operation room to know their fate.
The Kuwaiti crash victim was revealed as an economics professor named Abdulmuhsin al-Mutairi, the local Al-Rai daily reported.
Al-Rai spoke with Mutairi's cousin and learned that the Kuwaiti national was in France to accompany his sick wife, who was getting a treatment there. The cousin said Mutairi was visiting Egypt for one day before going back to Kuwait.
Ottawa said on Thursday that two Canadian citizens were on board the EgyptAir jet. Initially, it was reported that one Canadian was on board the plane.

Foreign Affairs Minister Stephane Dion said that Canadian officials were working with authorities to confirm whether there were any other Canadian citizens on board.
So far, Greek authorities have found two large plastic floating objects and two life jackets in an area of sea 370 kilometers south of the island of Crete.
There are no confirmed reasons behind the disappearance of the flight, but the Egyptian civil aviation minister said that "possibility of [the doomed EgyptAir flight] having a terror attack is higher than the possibility of having a technical [problem]."