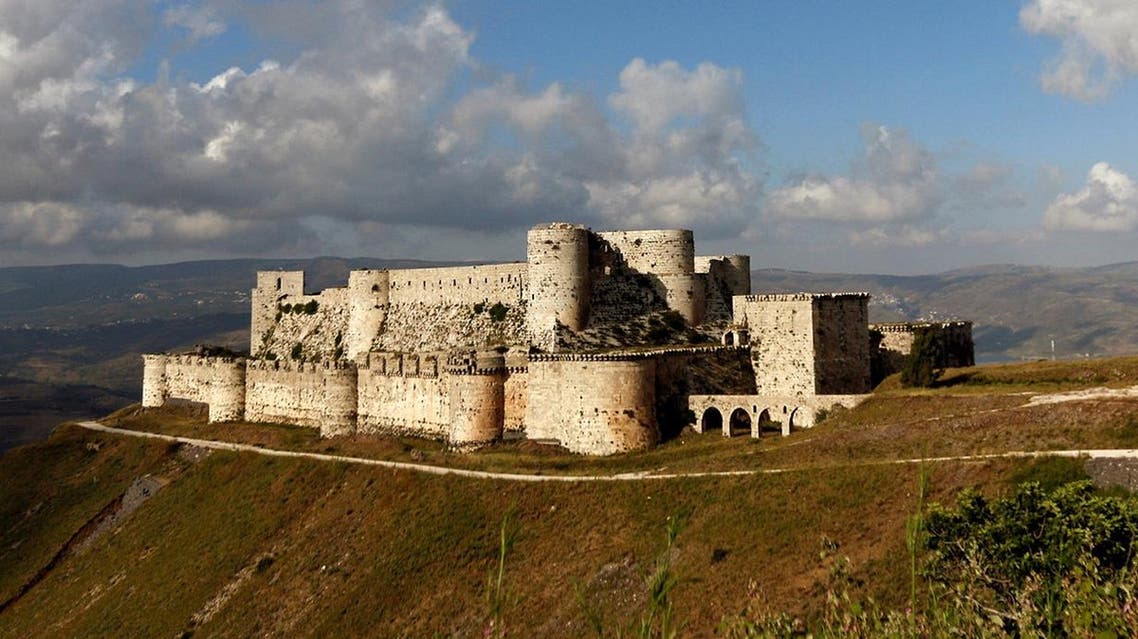 France helps Syrian archeologists fill in the cracks
The French team visited the 900-year-old Krak des Chevaliers castle, a UNESCO World Heritage site to discuss the damage and deliver advice
Young Syrians tasked with restoring their country's world famous archaeological heritage, ravaged by five years of war, are getting a helping hand from French experts.
Syria's antiquities chief, Maamoun Abdulkarim, has already moved thousands of artifacts from the ancient city of Palmyra - some of whose temples were dynamited last year by ISIS - and other historic sites into safekeeping.
He has now invited the experts to spend a year training Syrian architects and archaeologists in restoration techniques.
The French team visited the 900-year-old Krak des Chevaliers castle, a UNESCO World Heritage site, on Tuesday to discuss the damage and deliver advice.
The castle, which sits on a hill overlooking Lebanon, was overrun by rebels for three months in 2014 and damaged by mortar fire.
Fighting has also left much of the old cities of Homs and Aleppo in ruins.
"Sadly there is really a lot of work to do," said Jacques Seigne, Emeritus Research Director at France's National Center for Scientific Research (CNRS).
"Restoration work requires techniques and financing, of course, but one of the greatest aspects of restoration work is the human element...People have to be trained to know what they are doing and why they are doing it," Seigne said.
Seigne is working with Sawa Consulting, which works on cultural projects in conflict zones, to deliver the training across accessible parts of Syria.
Sawa Cosulting's Nicolas Edmet said the company is also discussing how to begin restoration projects across Syria with antiquities chief Abdulkarim, including in Palmyra, which United Nations cultural organization UNESCO has called one of the most important cultural centers of the ancient world.
ISIS was driven out of the city by Syrian government and allied forces in March.