Progressive Saudi cleric views may anger some, but are hailed by many
Sheikh Saleh Al-Maghamsi said he had been referring to music, not singing, prompting many on social media to be angered
A Saudi cleric has become the latest among progressive sheikhs to prompt anger in the kingdom, after sharing his belief that music is not "haram" or forbidden in Islam.
Sheikh Saleh Al-Maghamsi said he had been referring to music, not singing, prompting many on social media to be angered by his views.
"The nation is heavily in need of novelty and modernization, and I strongly believe in this, whether people accept my views or not," he said in a talk show last week airing on MBC, Al Arabiya's parent channel.
He said that music should not be viewed as Saudi society's "primary cause," calling on people to divert their attention to more worthwhile issues.
The hashtag "Maghamsi permits music" on Twitter was home to a debate over whether his fatwa was Islamic and several ultra-conservatives tweeted their opposing views in response to his fatwa (religious edict).
One user reposted an opposing response to Maghamsi's views by another cleric, saying that it "appears Maghamsi is against the consensus."
Despite the backlash, many supported his remarks: "I find this controversy about al-Maghamsi's preaching to be so abhorrent and strange; I've always considered music to be a big part of the rhythm of life. Wake up people!" one Twitter user posted.
أستغرب وأستهجن هذه الضجةع الداعية المغامسي بسبب رأي أصلا الموسيقى والغناء جزء مهم من إيقاع هذه الحياه (أفيقوا ياقوم #المغامسي_يبيح_الموسيقى

— مرضي بن شامان -رفحاء (@MARDHI_SHAMARI) May 28, 2016
Another user wrote: "The sheikh did not say it [listening to music] is halal, but said there is no text in the Quran that explicity forbids the use of musical instruments and singing."
"Many people I know personally that listen to music are also decrying Sheikh Moghamsi's views. But we should be able to have a debate about this without vilifying him," tweeted another.
عدد ممن أعرفهم شخصيا يستمعون إلى الغناء، ومع ذلك يسفهون رأي الشيخ #المغامسي فيه. لنحاور الشيخ دون النيل من عرضه وعلمه وفضله@SalehAlmoghamsy

— عبدالله موسى الطاير (@Dr_Altayer) May 30, 2016
Maghamsi, who is the Imam of a mosque in Madinah, had previously roused controversy after saying earlier this year that it should be permissible for non-Muslims to enter the city. The holy city is home to the Prophet's Mosque - a major Islamic pilgrimage site.
Following his statements, instructions were issued to allow non-Muslims to visit four mosques in Jeddah to get acquainted with the Islamic civilization, according to the Saudi Gazette.
This is not the first time Saudi clerics deemed to be progressive have been met with criticism.
In 2014, Sheikh Ahmad al-Ghamidi said that women are not required to wear the niqab (face veil) and are allowed to use make-up and other beauty products.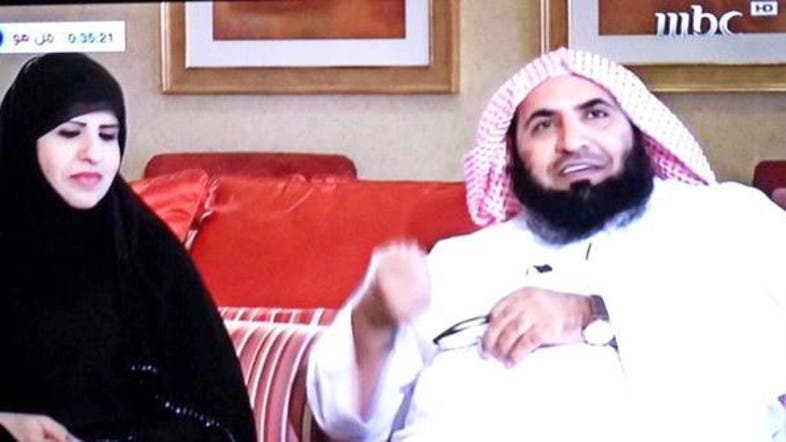 To prove his point, Ghamidi, who is a former head of the Holy City of Makkah's branch of the Saudi Committee for Promotion of Virtue and Prevention of Vice (commonly known as the Religious Police), brought his unveiled wife to a talk show hosted by renowned Saudi media personality Badria al-Bishr on MBC.
The sheikh said his TV appearance resulted in him receiving "threats" as his views were not welcomed by ultra-conservatives, with some calling him a "filthy p*mp" for bringing his unveiled wife to the talk show.
Although many also commended Ghamidi, saying his actions were "brave," and many Twitter users called for more clerics to be as progressive as him.