Syrian Ramadan traditions die in Damascus with shocking food prices
Five years ago, families in Damascus would fill their tables with an array of flavorsome dishes of rich traditional Middle Eastern food
Syrians across the war-torn country are suffering all 12 months of the year, whether it be the barrel bombs, explosions, or the scarce supply of food and aid. The holy month of Ramadan is approaching within days, and the people on the ground are voicing their concerns at the vast price hikes on even the basics such as fruit, vegetables, and other products.
During war, grocery prices tend to sky rocket. This combined with the inevitable widespread job losses and decreased incomes, leaves Syrians suffering even more this month.
Five years ago, families in Damascus would fill their tables with an array of flavorsome dishes of rich traditional Middle Eastern food.
These communities are known for their warm hospitality and Ramadan iftars – the breaking of the fast at sunset- where they present soup, multiple salads, several meat dishes, various types of fruits and deserts, such as Syrian pies filled with cream and rose water known as atayef.
Shocking prices
A clip posted by the Facebook pro-government page 'The Diary of a Mortar Shell in Damascus', and cited by the BBC, previewed the market places in Damascus. It received 224 thousand views, and over 300 comments, with many expressing anger and shock over what they called "unrealistic prices".
One comment read: "The performance of the government is embarrassing, the dollar is about to reach 1,000 SYP and the prices in Damascus are sky rocketing, everything is so expensive, and salaries remains the same. To top it off, the government does not even feel for us or care, as if none of this is happening. Any government that does not feel and worry for its people is a failed and corrupt government that should stepdown."
This is one view of many similar comments expressing the same outrage.
While some said: "Even with the expensive produce, Damascus remains the most beautiful city in the world. God protect our president Bashar al-Assad."
One woman inside Damascus who spoke to Al Arabiya English on the condition of anonymity for safety reasons, said a kilo of lemons had increased in price by more than 600% from just seven cents before the war to close to $5.
"A family used to be able to live with about $70 a month, now you need at least $1,000," she complained.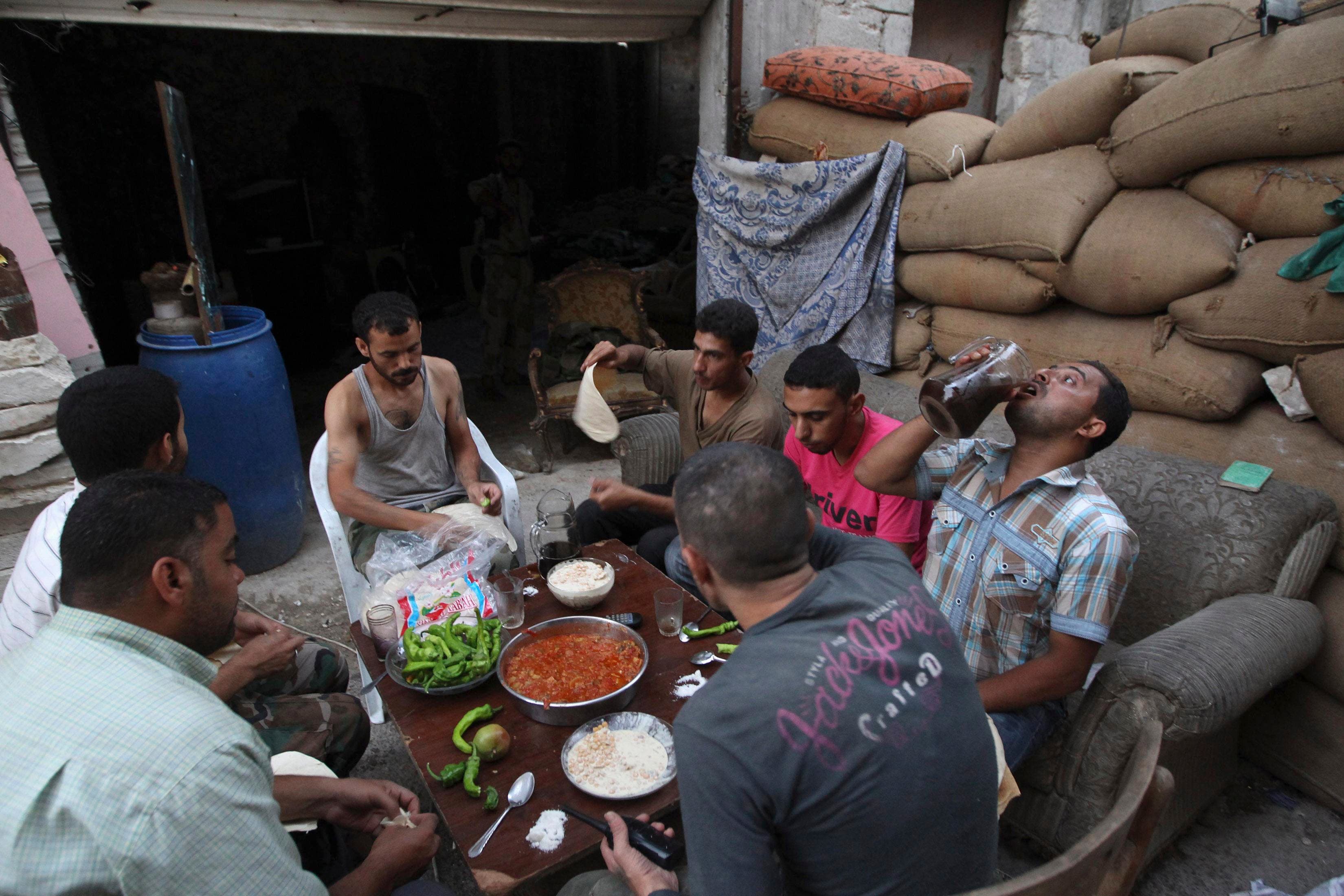 The young women said that traders are even resorting to watering down the yoghurt-based dish Laban.
She said: "We can no longer afford red meat, so we have been eating chicken and vegetable dishes for the past 5 years."
"I could say that almost all the Syrians who have remained in Syria rely on family members outside of the country for financial support," she added.
She said that relatives in rebel- held areas told her prices were three times cheaper than regime-held than regime held areas.
She told Al Arabiya English that business owners and traders were "taking advantage" of the war to higher their prices to make more profit.
"Businessmen and traders that are bumping up their prices, are using the excuse that the dollar is going up and that they are buying their products for a higher price. But we all know these are just excuses to cheat us," she said.
She also blamed the government for not providing trade inspectors to monitor the markets and prices.
The stressed woman added that part of the reason for the expensive prices, was the fact that most of the produce used to come from the suburbs and countryside of Damascus, which is now under rebel-held areas, so the government is forced to import from outside.
Dr. Salma al Nasr, a dentist residing in Damascus told Al Arabiya English that Ramadan before the war is "incomparable" to Ramadan post war.
She said that although prices are always expensive in Ramadan – even before the war – but then the poor was still able to have a proper meal, since the Syrian lira was stronger than.
"We were eating kibbeh (meat pie) and stuffed grape leaves every day," she said.
The young dentist joked: "Eating meat and fat is like having an apple for a snack for Syrians."
"People in general are budgeting, for example no one buys new clothes like before, even If their clothes are out of style. They don't eat out like they used to. And many families I know, now eat meat-based dishes without the meat," she said.
She added that even when the dollar goes down, business owners still keep their prices high because they know people have no other choice but to buy.
Choice is luxury
Choice is a luxury; these families are lucky in comparison to the families in besieged Syria who are starving to death.
Khaled Issa, a photojournalist based in the rebel-held town of Kafranbel, in the province of Idleb told Al Arabiya English that prices have always been more expensive in Ramadan, depending on the dollar.
The photojournalist said that people who don't have high salaries don't eat meat, which he said costs about $18 a kilo.
A father of four, Hamoud Jneid, who also resides in Kafranbel told Al Arabiya English, people are depriving themselves during Ramadan, they just want the basics in order to survive.
He said: "I make a $100 a month. My wife and I have been saving up for the past six months, so we can buy our children their favorite food to break their fast with."
He said the average person makes about $50-100 a month.
He also mentioned that prices don't go up "tremendously".
The father-of-four said almost everyone in the town relies on one another during tough times.
"We all try to help each other, that is what Ramadan is all about," he added.