'We already feel dead:' ISIS 'caliphate' escapees speak out during Ramadan
As the residents of Mosul, Iraq's second largest city, endure their third Ramadan under oppressive ISIS rule, their desperation continues to spiral.
As the residents of Mosul, Iraq's second largest city, endure their third Ramadan under ISIS rule, their desperation continues to spiral.
The first Ramadan under ISIS rule back in 2014 was completely unfamiliar to locals after the militant group banned simple pleasures such as shisha, cigarettes as well as imposing extreme measures by restricting women's mobility, forcing them to cover their faces and giving the city's Christian community their last warning to pack up and leave.
But faced with an economic blockade by the Baghdad government, and the closure of trade routes delivering food and essential items, Mosul's residents say that this Ramadan – normally a time for community celebrations – has been the most miserable yet.
24-year-old Yahya al-Tai'i saw his neighborhood in Mosul turning into a "ghost town" during the first fasting month of Ramadan soon after the country's second largest metropolitan fell under ISIS control in early June 2014.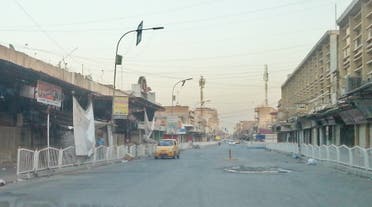 "Now it has been two years [since he left Mosul], so many things have changed. We live almost in 'luxury' if we are comparing the first Ramadan to this Ramadan," Tai'i, who escaped Mosul 20 days after enduring his first Ramadan under ISIS rule, told Al Arabiya English.
Tai'i, using an alias last name, is currently living and working as a graphic designer in Erbil, capital of Iraq's autonomous region of Kurdistan. He left Mosul after "rumors" circulated that ISIS was going to start recruiting young men to join their militant group.
"Now it's a thousand times worse," Tai'i, who is still in touch with his friends and relatives back in Mosul, said.
"It has been two years so far and people have spent all their money. Their salaries are no longer being sent from the ministries [in Baghdad]."
Baghdad stopped paying wages soon after the city was overrun by ISIS militants in a city where there is a sizable percentage of people dependent on the government for salaries.

People have also started selling their belongings to afford food, a move that is reminiscent of what Iraqis experienced during the international economic sanctions in the 1990s after late President Saddam Hussain's regime invaded Kuwait.
"I wrote an article about an engineer in his 40s a while ago. He told me he sold all of his household items….the last item he sold was his 8-year-old son's PlayStation so he can buy rice and meat," Suha Oda, a journalist working for the Kurdistan-based non-profit Radio Nawa, told Al Arabiya English.
The journalist said the economic situation is increasingly difficult especially that there are "some people who haven't received their salaries since a year and a half ago."
This Ramadan, markets "are increasing their prices," she said, adding that the only route for merchandise to enter Mosul is via Turkey.
"But this Turkey route has beem closed for weeks, and as you know the Iraqi government has banned delivering any food or medical aid to the city."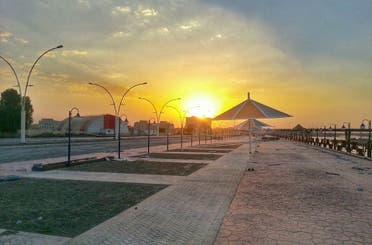 A 60-year-old woman, who left the city "legally" but still spoke under the condition of anonymity to Al Arabiya English, fearing ISIS's wrath being directed at her relatives back in Mosul, described the poverty in the city as "unbelievable."
Citing some stories exchanged by friends, who have reduced their telephone communication with her "to save more money," the woman said: "Some people wait outside eateries in case owners of the restaurants can give them leftovers and remainders of the food so they can eat."
She added: "Few people go to restaurants nowadays, most of those who go are them [ISIS militants] as they are the ones with money."
The woman said she left Mosul with her 64-year-old husband by getting "legal approval" from ISIS's leadership. "We are senior citizens and our children live outside Iraq, they gave us approval but we had to give them a title deed for a piece of land I own and money from us."
Asked why she had to give a title deed to ISIS, she explained: "That means I have a piece of land and if I don't return, they will take it from us."
But that's not only the imminent threat she faces away from home. The woman said ISIS militants and their supporters "took my home and my car" after she left the city.
Confiscating properties is not uncommon in ISIS territory. Tai'i said his former university colleague, whose mother was a head of a hospital, also saw her home taken by ISIS as she couldn't return back to the city.
"ISIS also warned professors to return to Mosul and teach according to their [ISIS] curriculum. Those who stayed outside Mosul, their homes were taken," he said.
Tai'i also described ISIS as "becoming more abusive. A simple slip of the tongue could lead to a beheading, killing, it became more complicated."
Recently a woman in her fifties removed the outer layer of a head covering that covered women's eyes, angering ISIS, leading to the woman's public flogging, Oda explained.
ISIS's repressive nature has made the people of Mosul avoid mosques since ISIS's takeover in 2014, but now "ISIS is forcing people to close their shops to go to the mosques and pray, and during Ramadan, they are forced to go to taraweeh (special Ramadan prayers)," the journalist said.
The woman, who spoke on condition of anonymity, recalled her first Ramadan experience with ISIS.
She said: "Very few people went to taraweeh. They tried to distance themselves away from places of worship, in case they [ISIS] give one of their sermons or force people to pray for them on top of all the horrible things they experienced from them."
People think 'they are already dead'
The people of Mosul feel the noose is already tightening around their necks with all that has happened around them.
"There are many people in Mosul that think they are already dead," Tai'i said. "They think they could die if a full-fledged operation is launched to liberate the city, or through the Hashd Al-Shaabi, they think they could beat or kill them. Or possibly drown if the Mosul dam [which needs to be fixed] explodes."
Hashd Al-Shaabi is a mainly Shiite paramilitary group known as Popular Mobilization Units (PMU) that is currently reporting to Baghdad. It gained the reputation of being hard-hitting and stealthier than the Iraqi army itself. However, there are reports of abuse being purported against Sunni civilians especially men in newly recaptured areas from ISIS.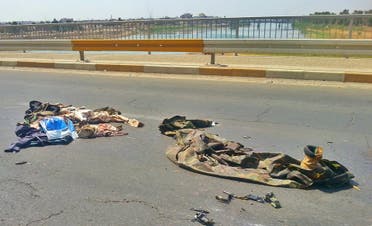 "One of the key events that took place in the first Ramadan [under ISIS rule] is the destruction of the Prophet Younis [Jonah] Mosque," Tai'i said. "The mosque was an icon in Mosul, most people in the city had a memory praying there. It was impossible to see the mosque vanish in a day."
Demolishing the mosque was "the beginning of people loathing this militant group. Until now, people do not know exactly who they are."