Lone wolves: When is an ISIS militant actually an ISIS militant?
Mental illness seems to play a major factor nearly each time a mass atrocity is carried out
Days after Tunisian-born truck driver Mohamed Lahouaiej Bouhlel killed at least 84 people celebrating Bastille Day in Nice last Thursday, French PM Manuel Valls confirmed that the authorities now know that the killer underwent a "fast radicalization."
While adding that "terrorism will be part of our daily lives for a long time," Valls provided few additional details about any possible linkages between Bouhlel and ISIS, although the group eagerly claimed the extremist as one of its "lions."
The prime minister's bleak assessment arrives at the backdrop of the latest string of high-profile terrorist attacks carried out during the month of Ramadan, including when extremists brought their fight to the doorsteps of the holiest sites of Islam by launching a suicide attack near the Prophet's Mosque in the holy city of Madinah.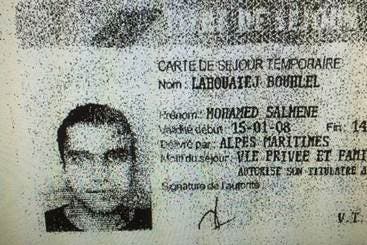 While many of these attacks have been claimed by ISIS-affiliated extremists with no prior proven contact with the group, a clear pattern has nonetheless emerged: During the digital age, it has become increasingly easy for thuggish young men – often plagued by apparent mental problems and perceived social grievances – to find immediate solace and yes, salvation from a life often marred in petty crimes by embracing a radical ideology which promises a twisted sense of instant heroism, with the additional benefit of dominating the 24-hour news cycle.
Desperate claims of responsibility?
Last June, ISIS's claim of responsibility for a massacre at a gay club in Orlando, in which American of Afghan descent Omar Mateen shot and killed 49 people, was perceived as a sign of the militant group's "desperation" to boost its image as it faces losses across its territories.
In response to the mass shooting, President Barack Obama said: "It does appear that at the last minute he announced allegiance to ISIL (ISIS) but there is no evidence so far that he was in fact directed by ISIL or that it was part of a larger plot."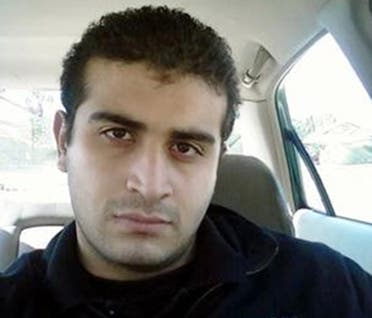 Also in June, both ISIS and Taliban claimed responsibility for the dame attack that killed 25 people, among them 14 Nepalese, in Afghanistan.
In October 2015, a Russian airliner was shot down over Egypt's Sinai Peninsula, killing all 224 people on board. The attack was also claimed by ISIS, prompting confusion from Russian and Egyptian officials over whether the group actually played a part.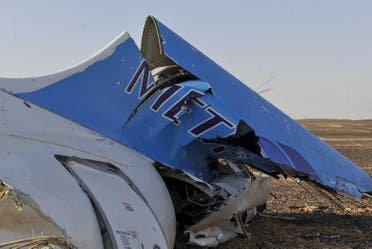 Initially, Russian transport officials disputed the claim as the plane was shot down at 30,000 feet, far out of reach of the shoulder-fired surface-to-air missiles that militant groups in that area are known to possess. More recently, Egypt has acknowledged that "terrorists" did down the jet stopping short of directly connecting the attack to ISIS.
There have also been instances where ISIS praises attacks, but does not claim responsibility for them – such as the San Bernardino shooting last December, carried out by married couple Syed Farook and Tashfeen Malik, killing 14 people.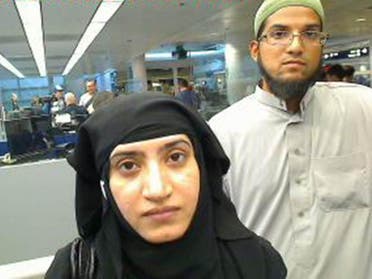 The repeated terrorist attacks coupled with the grief and anguish they unleash unfortunately only add to the attraction for lone-wolfs to join a movement that not only appears to have gained momentum but that is rapidly accelerating its pace as the world is once again reeling from the latest terrorist attack.
Uncoordinated but inspired attacks?
These tactics have both been endorsed by al-Qaeda, which recently called for employing "assassination" as "an effective tool in warfare" in its English-language magazine "Inspire" while ISIS spokesman Abu Muhammad al-Adnani also encouraged lone-wolf attacks. Although these statements seem to have been uncoordinated, it is little doubt that they have indeed help inspire the latest string of terrorist attacks that have brought anguish and destruction to France, Lebanon, Iraq, Turkey, Syria, Jordan, Egypt, Yemen, Bangladesh and the US, killing hundreds of people.
Bouhlel's background and rapid radicalization – as suggested by Valls - seems to be consistent with these apparent trends as various Western media reports have depicted him as a man who ignored even the most basic rules of Islam, eating pork, drinking alcohol and shunning the mosque. Meanwhile Bouhlel's father was quoted as saying that his son suffered from depression, insisting that he "had no links to religion.
"From 2002 to 2004, he had problems that caused a nervous breakdown. He would become angry and he shouted... he would break anything he saw in front of him," Mohamed Mondher Lahouaiej-Bouhlel told Agence France-Presse.
This, along with the social media revolution has made it easier for the mostly young men – whether they are of North African, Middle Eastern origin or recent converts to Islam, to embrace terrorism to catapult themselves to the very top of the extremist pecking order.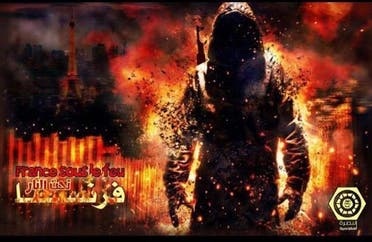 However, this trend is not limited to Muslims as recent events across the United States have shown how a number of disenfranchised young black men are increasingly taking the law into their own hands by assassinating police officers to avenge their own perceived grievances.
In the past, unstable white men have also carried out a number of mass shootings across the US, which underscores that regardless of ideology, religion or political grievances, mental illness seems to play a major factor nearly each time a mass atrocity is carried out whether it is defined as a terrorist attack, mass shooting or revenge killing of police officers.
These factors, along with the ability to immediately dominate the 24-hour news cycle, only underscore why terrorism of all sorts are unfortunately likely to increase.
Many observers believe that extreme political divisions, cultural relativism and an increasingly partisan media only contribute to the sharp division between people, often along ethnic and racial lines, which in turn contribute to the social anxiety currently witnessed across the US and in large parts of Europe.
______________________
Sigurd Neubauer is a Non-Resident Fellow at The Arab Gulf States Institute in Washington. Follow him on Twitter @SigiMideast