Victory for Olympic displaced despite Rio's 'biggest eviction cycle'
Since 2009, more than 75,000 people were relocated from their homes as a result of the Olympics and other major sports projects
Rio de Janeiro – Wedged between a plush new hotel, a series of motorways and the Olympic athletes' village in Rio de Janeiro, a scattering of newly-built whitewashed houses now mark the area that was once the thriving fishing community of Vila Autodromo.
As residents moved into their new homes on Wednesday, there were mixed feelings about the latest twist in a long battle for land that has seen the community shrink from some 600 families to 20 who resisted the city's plans to move them on.
The community off a main avenue in a wealthy beachside suburb became a symbol of resistance and drew international media interest in the families who refused compensation to leave the area to make way for a road to the Olympic Park.
It even became the subject of a documentary film, The Fighter, funded by child rights' charity Terre des Hommes and seen through the eyes of a 12-year-old girl, Naomy.
The media was still watching as residents inspected the new bungalows that replace half-demolished homes covered in graffiti that had become some of last traces of the community before the city agreed in April to let a few families stay.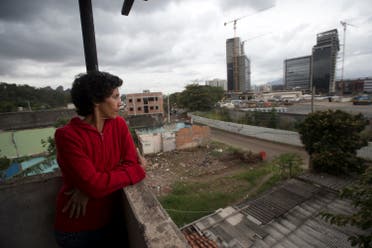 The outcome has been hailed as a partial victory for the community even though most of the 3,000 people who once lived there have left to make way for the Olympic Park. Some residents regret agreeing to leave and displacement has continued elsewhere in Rio.
"The Olympics have led to the biggest eviction cycle in the city's history. People have stress and tension associated with the threats," Theresa Williamson, director of advocacy group Catalytic Communities, told the Thomson Reuters Foundation.
She said the city would not have got away with the evictions were it not for the 2016 Olympic Games.
Many former residents of Vila Autodromo now live in other parts of the city or are scattered among housing projects which land rights campaigners see as a symbol of the large-scale displacement linked to the Olympics, which open on August 5.
"We were like a big family here," said Terezinha Costa Martins, 58, a former Vila Autodromo resident who had to move to Jacarepagua in western Rio.
"They (government officials) said our houses were visual pollution. My land became a roadway. No-one here is happy," Martins told the Thomson Reuters Foundation.
Since 2009, more than 75,000 people have been relocated from their homes as a result of the Olympics and other major sports projects, including the 2014 World Cup, according to the latest available data from Rio de Janeiro's City Council.
The authorities have helped most residents find new accommodation, said Ruth Jurberg, an official with Rio de Janeiro's state government who works on housing issues.
"We can say that we did 99 percent of the resettlements without any problem," Jurberg said in an email to the Thomson Reuters Foundation.
'My house, my life'
Many Rio residents who had to leave their homes because of Olympics infrastructure projects moved to government-subsidized developments built under the "My House, My Life" program, where they can own affordable apartments, Jurberg said.
Other residents received compensation from the state and bought their houses elsewhere, she added.
But, unlike residents of other favelas, or informal settlements, that are home to more than 20 percent of the city's population, many residents of Vila Autodromo had property titles - granted to them during a long struggle for land rights.
Prior to the urbanization, buildings in Vila Autodromo had ranged from cinder block houses to well-built homes next to the Jacarepaguá lagoon.
Saleswoman Marcia Lemos owned a house with a swimming pool and fruit trees.
"I resisted [moving out] until October, when I was forced to leave," Lemos told the Thomson Reuters Foundation.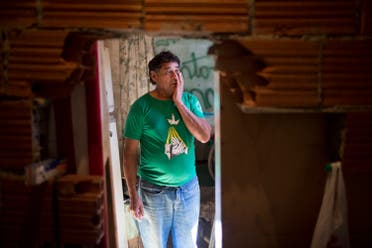 She now lives in a small rented apartment in western Rio with her two children and is locked in a battle with government authorities over how much compensation she will receive.
The government has offered 900,000 reais ($275,500) for her 700 square meter brick home. She says it is worth more than 1.2 million reais ($367,320).
"Because I resisted the eviction, they are offering less," she said. "Some people think we are expendable."
Legal protection
The fact that many residents of Vila Autodromo formally owned their homes makes their eviction particularly galling for housing campaigners who regard title deeds for the poor as a form of protection against displacement.
"We were given titles in 1994 - we thought we had legal protection," former resident Delmo Oliveira, 51, told the Thomson Reuters Foundation.
Oliveira lived in Vila Autodromo for 30 years. When he was evicted, he had to close the shop he owned and make his six employees redundant.
Now Oliveira lives in Barra de Guarabita, about 40 km (25 miles) away from Vila Autodromo.
Rio faces a deficit of 700,000 affordable homes for the working poor, Oliveira said. He believes that destroying Vila Autodromo and moving many of its residents into public housing was a bad use of resources.
Telecommunications operator Marcio de Jesus Moza, 36, is one of the former Vila Autodromo residents who moved into government housing after his home was demolished.
He is living in the Carioca Park housing complex about 7 km away from Vila Autodromo.
"Lots of other people displaced for the Olympics live there too," Moza told the Thomson Reuters Foundation.
"Vila Autodromo became an example for other communities who have gone through the same things."
Thomson Reuters Foundation is the charitable arm of Thomson Reuters, that covers humanitarian news, women's rights, trafficking and climate change.