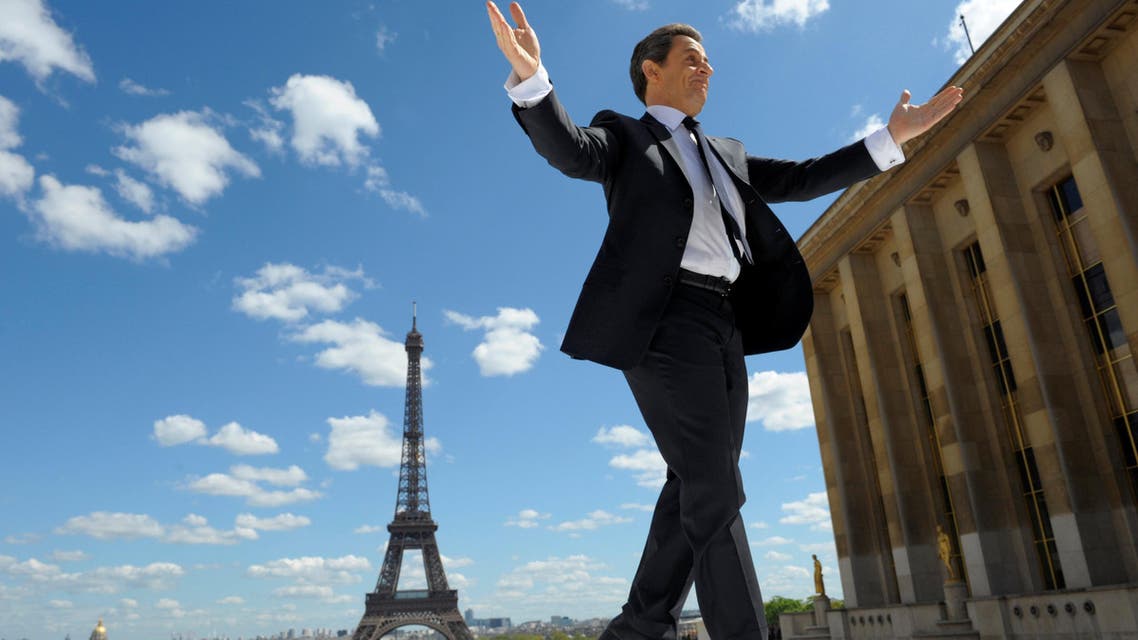 Sarkozy's political return threatens French cohesion
No one seriously thought the current president of the opposition party would accept to stay in the shadows while newer faces take center stage
Nicolas Sarkozy has just announced his candidacy for primary elections organized by his party Les Republicains, the first step in what he hopes will be a triumphant return to France's presidential palace next year. If officially the man who was in office with controversial results until 2012 was on vacation, the media and PR campaign he orchestrated over the summer had left little doubt about his intentions.
As many had raised eyebrows at his decision to withdraw from politics after his defeat four years ago, no one seriously thought the current president of the opposition party would accept to stay in the shadows while newer faces take center stage. If the timing of this announcement is dictated by administrative rules, it is also very fortunate for Sarkozy in light of recent events.
If he wanted to compete in the primary elections, he had to resign by Aug. 25 as head of the opposition party, a position of choice that has given him exclusive access to voters' lists and election logistics. Yet, as importantly, the political momentum is resolutely blowing in his sails following the horrific terrorist attacks that have traumatized France's population this summer.
A month and a half ago, Sarkozy was trailing far behind former Prime Minister Alain Juppe, a political veteran whose consensual positions and discourse seemed to reassure an electorate hoping for concord away from the populistic, aggressive rhetoric of Sarkozy's supporters.
However, the attack in Nice that claimed 85 lives on Bastille Day, and the slaying of a priest in his church, have ignited a desire for revenge within a right-wing electorate more in line with the martial tone adopted by Sarkozy. The latest attack occurred while Juppe was campaigning in French Polynesia, 10,000 kilometers away from Paris, and Sarkozy immediately seized the opportunity to blast President Francois Hollande and appear as a natural alternative.
Few seem to remember that the first of the recent wave of terrorist attacks in France occurred during Sarkozy's administration, and after he personally oversaw security and police forces during the previous three years as interior minister, dismantling the intelligence service DGSE. Even fewer recall that the explosion in the number of jobseekers started under his presidency, as more than a million people joined the unemployment line between 2007 and 2012.
Sarkozy's recent rise in popularity can be explained by his energetic façade and lack of scruples when it comes to populistic calls in order to lure nationalistic votes and supporters of xenophobic parties such as the National Front. It is a sound political tactic.
Policies
The weakness of his past economic policies made him lose credibility on this front, in which most right-wing supporters tend to trust Juppe or a third candidate such as Francois Fillon. Thus Sarkozy is trying to shift the debate to national identity in the hope of attracting National Front voters, who are more likely to vote for him than for more moderate candidates in this regard.
His latest proposals include banning the Muslim headscarf from universities and public companies, limiting the nationality rights of children born to foreign parents, and banning pork-free options in school canteens so Muslim and Jewish children would no longer be offered a substitute meal.
Each of these measures is absurd, and would make legislation even more conservative than it already is. More importantly, they support the very case that terrorists try to make with their cowardly attacks. The objective of the Islamic State of Iraq and Syria (ISIS) is to increase Islamophobia in Europe to convince Muslims to turn their back on the republican integration model and join its ranks.
Further antagonizing minorities, Sarkozy is following short-term political calculations, weakening a societal climate already vulnerable to populistic discourse, and preventing the implementation of reasonable reforms. Regarding nationality limits, the country still bears the scars of a sterile debate on French identity during his presidency, and a debate on bi-nationalism last year so absurd that the government withdrew its project.
Legislation in France is already harsher than in other countries. While children automatically become citizens if born in Canada or the United States, or have to wait 10 years in the UK or go to school for eight years in Germany, French law enables naturalization around the ages of 13 to 18. Sarkozy's proposal additionally requires youngsters to prove their parents' status almost two decades after their birth, leaving them stateless if they cannot access their parents' records.
Regarding pork-free meals or the headscarf, both are highly symbolic measures with no positive impact on security or societal and cultural cohesion. French secular and republican laws are clear and strong, including the ban on proselytism and showing any faith in school and government offices. Clear rules exist prohibiting burqas and religious antagonism.
Those regimes and institutions have allowed France to be a unique country where the largest Muslim and Jewish communities in Europe live in peace. By blowing on the ashes of communitarianism via a resurgence of artificial and populistic debates for his own political gain, Sarkozy is again demonstrating his shortcomings as a potential president and playing into terrorist hands.