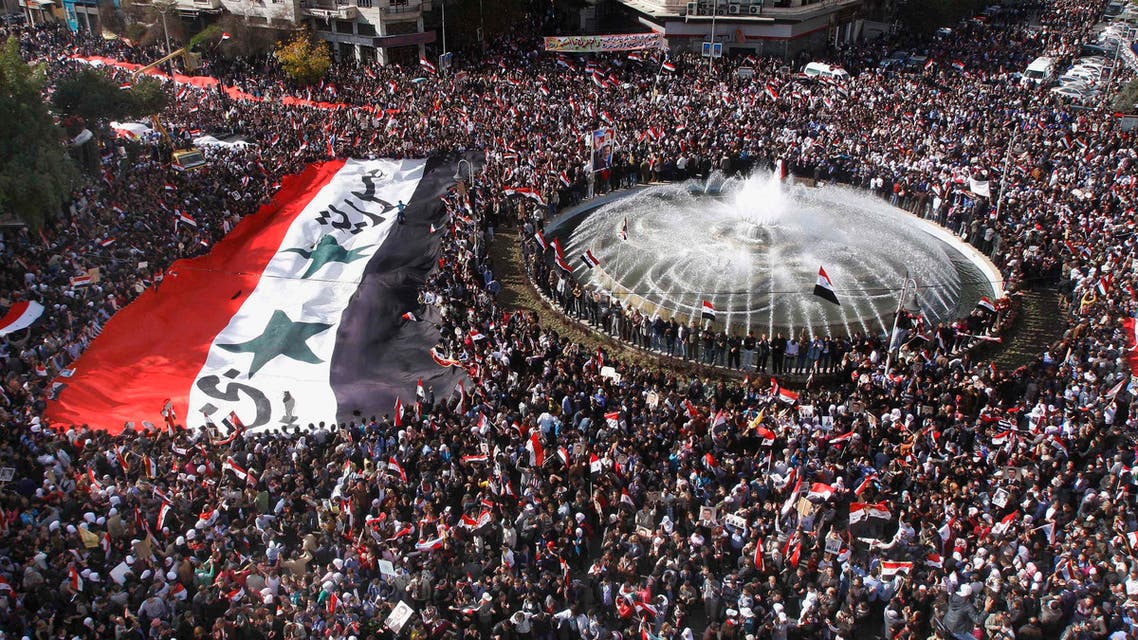 Study: Post Arab Spring, lifespan drops across region
Yemen, Tunisia and Egypt all lost about three months in life expectancy between 2010 and 2013
The conflict and civil strife that has erupted across the eastern Mediterranean region since the Arab Spring began in 2010 has shortened lifespans and damaged health, according to a study released Thursday.
Yemen, Tunisia and Egypt all lost about three months in life expectancy between 2010 and 2013, with deteriorating conditions threatening health gains made over the previous two decades, researchers said.

In Syria -- ravaged by a civil war that has left more than 290,000 people dead and displaced millions since March 2011 -- average life expectancy has been cut by six years, they reported in the journal The Lancet Global Health.

Men in Syria typically lived to about 75 on the eve of conflict. By 2013, the average age of death was about 69. For Syrian women, the decline was from 80 to 75 over the same period.

"Recent conflicts have shattered the basic infrastructure in a number of countries," said lead author Ali Mokdad, a professor at the University of Washington's Institute for Health Metrics and Evaluation.

"As a result, millions of people are facing dire water shortages and poor sanitation that will lead to disease outbreaks." Infant mortality is also rising in some countries, the study found.

Again, the situation was most dire in Syria: Average annual drops in infant deaths of six percent from 2000 to 2010 gave way to an increase of more than nine percent per year between 2010 and 2013.

Health conditions are likely to have gotten worse since then not just in Syria, but in Libya, Yemen, Lebanon, Afghanistan, Iraq and Somalia too, the researchers warned."The Arab uprising has evolved into complex wars," Mokdad said in a statement.

"Along with population growth and ageing, these ongoing conflicts have dramatically increased the burden of chronic diseases and injuries." Many doctors and nurses, he added, have fled to safe havens, adding to the health woes.

The fighting has also masked the shift away from communicable diseases such as tuberculosis as the leading cause of premature death, to lifestyle-related conditions such heart disease, diabetes and stroke.

For 22 countries in the region, deaths from diabetes rose from 12 to 19 per 100,000 people between 1900 and 2013. Heart disease became the number one killer in 2013, overtaking diarrhoeal diseases and respiratory infections.

"These trends will lead to additional strain on financial and human resources in a region where they are already scarce," the study cautioned.