Najran citizens vow to stay despite indiscriminate Houthi rockets
The southern city of Najran - close to the border with Yemen, has borne the brunt ever since the Houthi militia forces took over swathes of the country
Najran, Saudi Arabia - When Saleh al-Abbas woke up with his brother to have breakfast with his children, the last thing on the father's mind was how he would end the day in the hospital mourning the loss of his nephew and caring for his surviving son.
The boys - Mahdi, 9, and Yahya, 3, - were playing in the open corridors of their home in the border town of Najran, Saudi Arabia on Saturday, when a militia rocket from Yemen decimated their home.
Mahdi would fight for his life and survive the attack but with shrapnel wounds to his eyes, head and ear while his cousin Yahya died.
"These are just children who were practicing their right to play in their own home without fear of anything. But the Houthis and forces loyal to Ali Abdullah Saleh did not care," he said.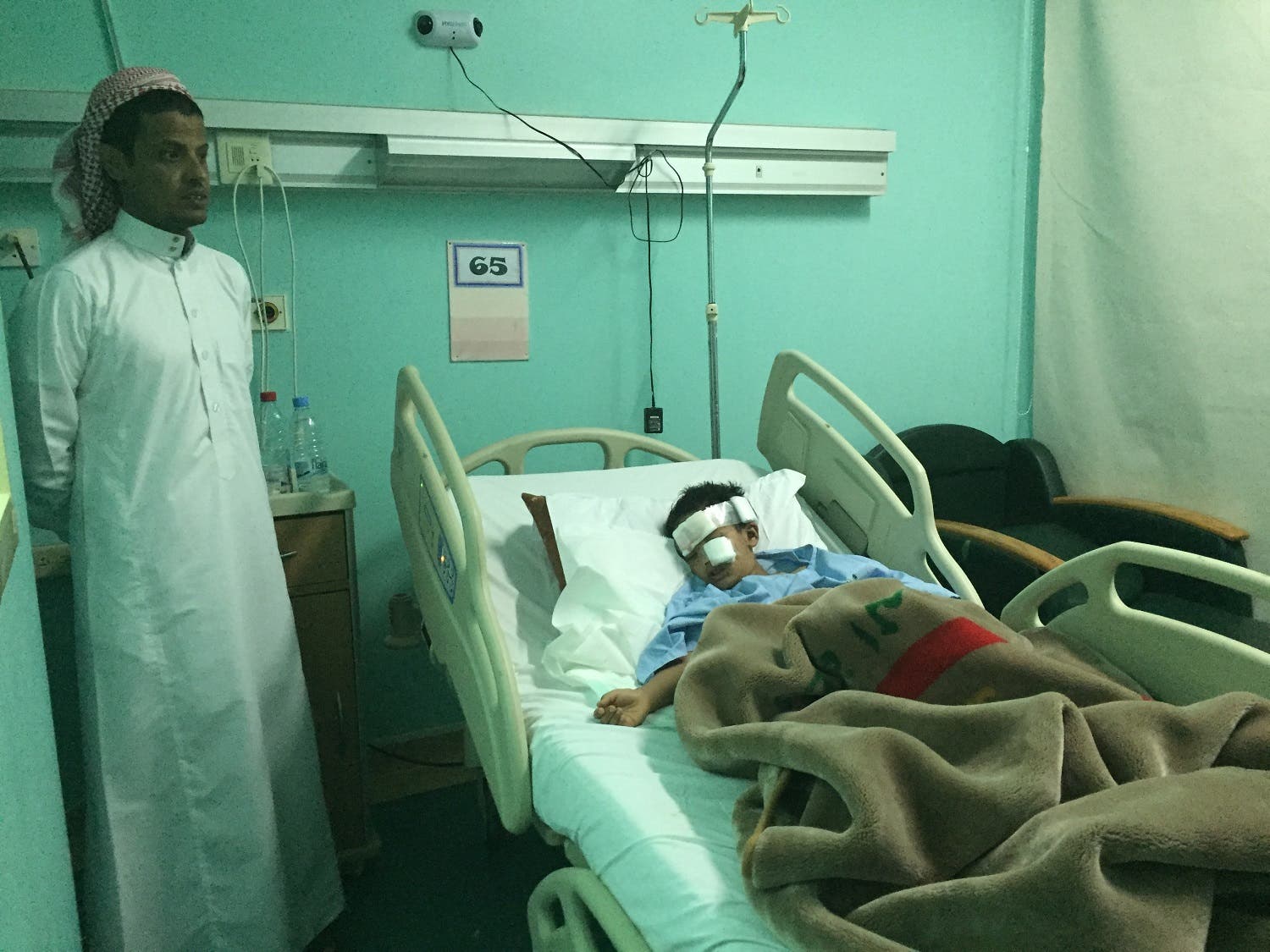 The southern city of Najran - close to the border with Yemen, has borne the brunt ever since the Houthi militia forces took over swathes of the country in a 2014 coup.
'Attacking civilians instead of soldiers'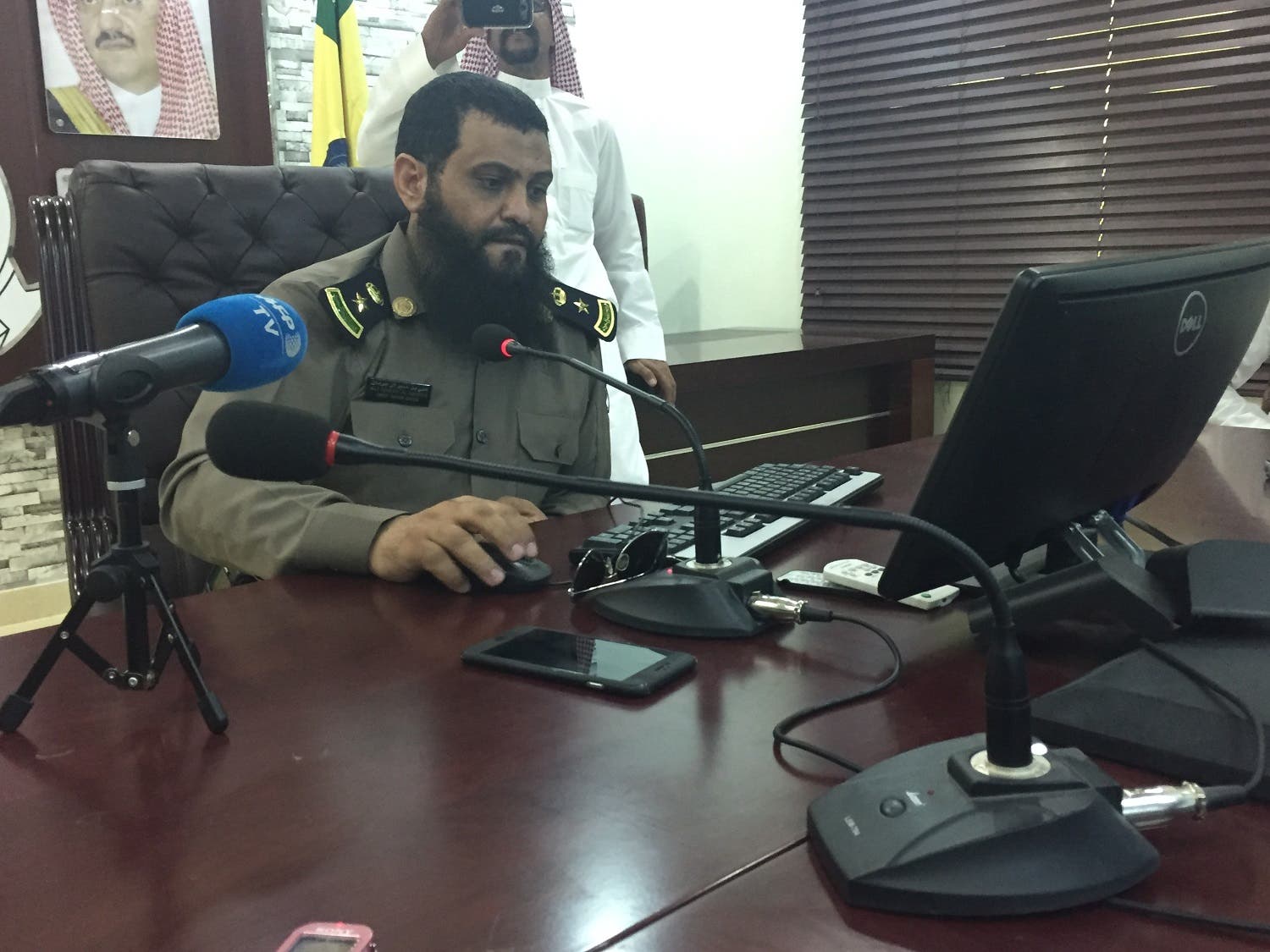 According to officials, the city has witnessed more than 10,000 rocket attacks mostly arbitrarily targeting civilians.
"The majority of the causalities we've seen, especially over the past several weeks, were children and women. This shows how much the Houthis do not care who they target, focusing their attacks on innocent civilians rather than strategic hits on our military," Ali Omeir al-Shahrani, Najran's Civil Defense Spokesperson, told Al Arabiya English.
According to figures Najran authorities have kept counting since the beginning of the war, cross-border militia rockets have at least partially damaged or destroyed 1,074 homes, 108 commercial stores were attacked and 420 civilian cars were burned. To date 27 people have died in Najran so far.
But driving around the quiet sleepy city, one notices a relative calm as men go about their day as normal in the city known for its industrial businesses.
"The people of Najran are not going to leave the city as this is our home. We hope that this war will end in victory as the Houthis have proved they have no interest in fighting our soldiers… they just want civilian deaths," Mane'a al-Ghobari, a local resident said.
Partly why normalcy is so evident in Najran is the "24-hour policy" the city's civil defense operate when commercial shops and offices are hit.
"We try our best to fix the damage and help shops get back on their feet within 24 hours. When a family is affected because their house was hit by the militia's rockets, they are compensated generously with enough to rent an apartment for two years," said Shahrani.
In recent weeks, Saudi authorities have noted Houthi militias are focusing on targets that are not just civilians and soldiers but also parts of the infrastructure and local facilities.
Najran's power and electricity plant was targeted on Friday when a rocket hit one of its diesel tanks, causing it to explode and burst into flames that engulfed neighboring buildings. Electricity supplies weren't disrupted by the attack.
When a Turkish journalist working for Anadoulo asked the spokesperson whether Najran has taken in any Yemeni refugees fleeing the Houthi militias, the latter responded by clarifying that it is Saudi Arabia's policy not to treat anyone as such.
"Other countries define people leaving war and conflict in their countries as refugees but we do not. We give them permanent residencies, allowing them to hold jobs and residences with full rights as any other expat. This is why you will not see refugee camps crammed with people here," he said.
Vowing to stay
Despite the relative calm witnessed on Saturday, a lingering feeling between Najran citizens, both Saudis and expats, persists as the war enters well into its second year - and the third since the Houthi-led coup - while peace talks falter.
Bearing the brunt of the attacks are mainly long-time Yemeni residents of the city and laborers from Pakistan.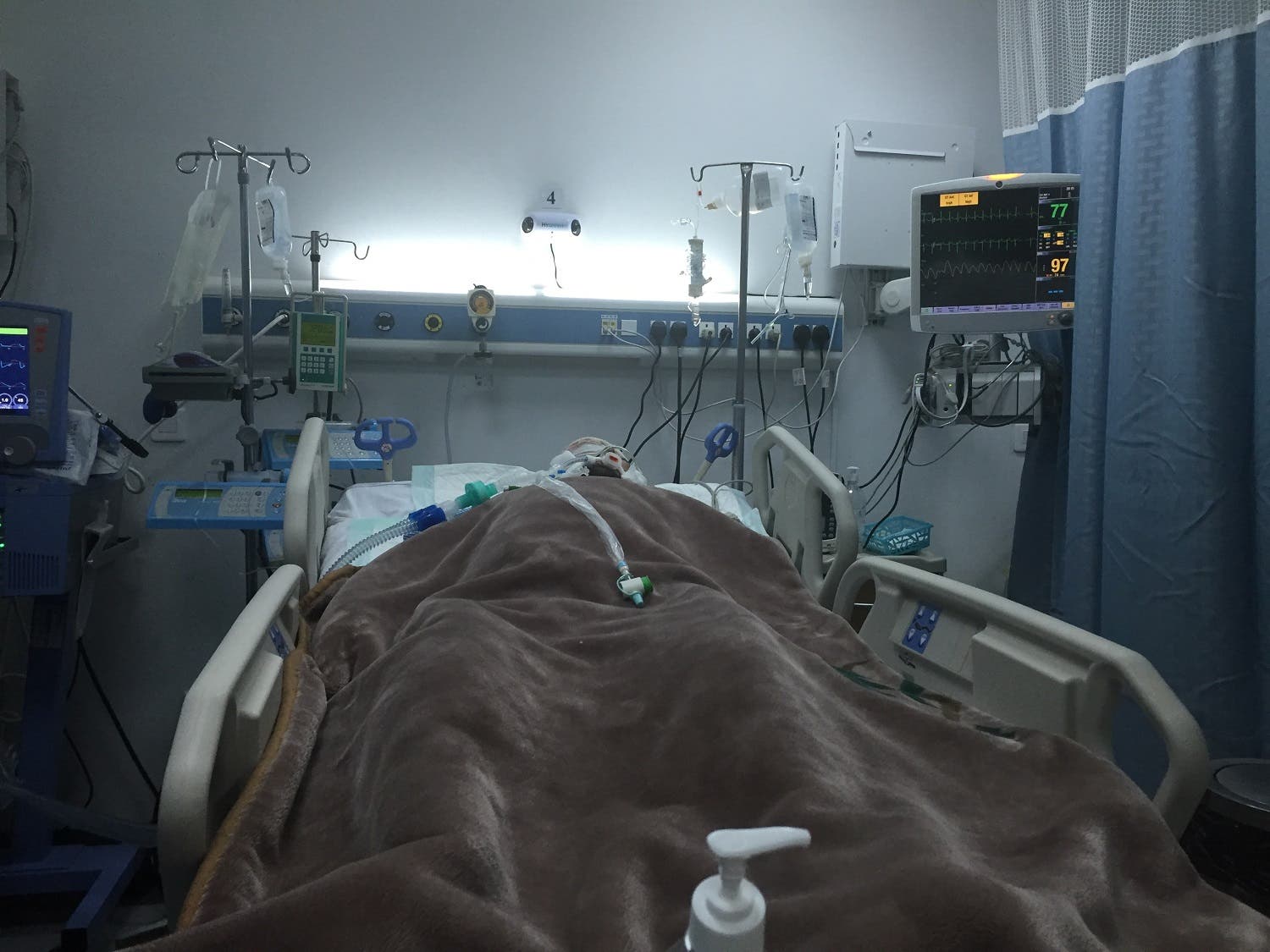 During the same attack that hit the al-Abbas children, the rocket also impacted a neighboring street where three Pakistani workers were. A walk through the wards of King Khaled's Hospital in Najran will show that most affected are children and workers.
"We've been getting lots of cases, especially those who work in the industrial areas near the border, coming in with shrapnel wounds to the head and torso," an unnamed doctor who was on shift Saturday night said.
"These wounds are indiscriminate and can really injure a civilian. Today we weren't able to save Yahya, who came into the hospital alive but succumbed to his wounds. But the others were saved, thank God," she said.
Most of the 10,000 missiles that have struck Najran were Katyusha rockets, meaning that they couldn't be detected ahead of time like a ballistic missile would.
Citizens are taking this as a sign that Houthi militias are strategically targeting civilians to apply pressures into their favor.
"Houthi militias and Ali Abdullah Saleh forces are liars. They're targeting us civilians to pressure our government and force us to leave. But we vow to stay put as this is our city," Ghobari said.