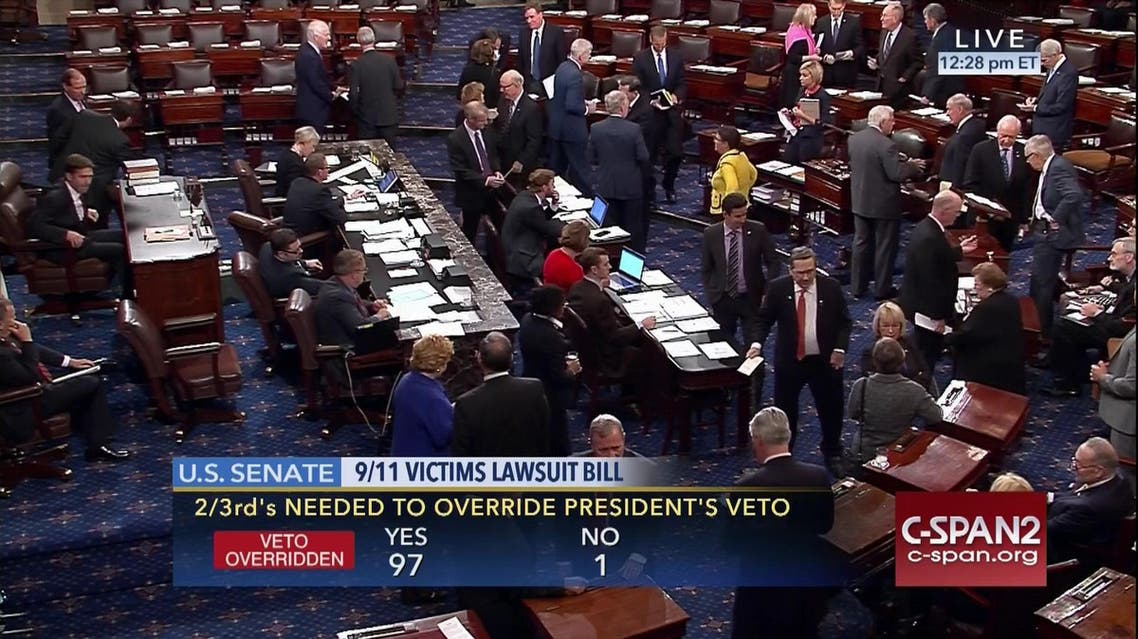 The Wilson Center: Vilification of Saudi Arabia serves no good purpose
The Justice Against Sponsors of Terrorism Act clears the way for lawsuits seeking damages from the Saudi government.
The vilification of Saudi Arabia has become a fashionable but highly risky game in Washington, the Wilson Centre said in an article published on their website.
The center, named in honor of former American President Woodrow Wilson and considered one of the top think tanks globally, said the recent decision by congress and the senate houses to override US President Barack Obama was a mistake.
"This hardly seems the moment for America to be acting to discredit the most important Arab and Muslim country enlisted in the US-led coalition of 67-nations fighting to put an end to ISIS," the article read.
The Justice Against Sponsors of Terrorism Act, more commonly known as the JASTA bill, grants an exception to the legal principle of sovereign immunity in cases of terrorism on US soil, clearing the way for lawsuits seeking damages from the Saudi government.
Saudi Arabia denies longstanding suspicions that it backed the hijackers who attacked the United States in 2001.
Saudi condemnation
The Saudis lobbied against JASTA, and the Saudi foreign ministry condemned its passage in a statement on Thursday. "The erosion of sovereign immunity will have a negative impact on all nations, including the United States," said the statement, which was carried on state news agency SPA.
Still, the new law is not expected to have a lasting effect on the two countries' strategic relationship.
Saudi-US ties have endured "multiple times of deep outrage" over 70 years, said Thomas Lippman of the Middle East Institute. "The two countries need each other as much today as they did before the day before yesterday," he said.
White House spokesman Josh Earnest mocked lawmakers for shifting "within minutes" from overwhelmingly voting to override Obama's veto to wanting to change the law.
"I think what we've seen in the United States Congress is a pretty classic case of rapid onset buyer's remorse," Earnest told a White House briefing.