The second Trump-Clinton debate: When the gloves came off
Gloves came off during the much-anticipated second debate between Donald Trump and Hillary Clinton on their road to the White House
The gloves came off on Sunday night during the much-anticipated second debate between Donald Trump and Hillary Clinton on their road to the White House. Never had a debate been so violent with Trump threatening to jail Clinton if he won and attacking her marriage while she constantly reminded the audience of his insulting comments and unpreparedness for the Oval office.
The week leading to the confrontation had been filled with revelations and controversies. On the one hand, the content of Clinton's speeches to Goldman Sachs executives were leaked, an embarrassing situation for the former first lady as she appears to have defended then both free trade agreements and new energy pipelines as opposed to her more recent statements to seduce Bernie Sanders' supporters.
Yet, everyone was waiting for Trump's answers after a videotape was made public in which he held extremely offensive comments towards women and condoned sexual assaults. Immediately labelling his words as "locker room talk", the Republican candidate struggled to dodge the attacks desperately trying to reorient the questions towards ISIS or the economy, two fields in which he would – according to him – "do great things."
'Ugliest debate in American political history'
Outside of the jabs and personal attacks that were so unrestrained that observers refer to this debate as the ugliest 90 minutes in modern American political history, it is interesting to analyze the strategies chosen by both candidates and assess whether they succeeded. In the midst of the insults, both Clinton and Trump targeted very specific electorate in order to tip the balance in their favor.
At this point in the race, both candidates have a strong control of their traditional electorate. The tea party supporters, in their zealotry, will be behind Trump no matter what. Similarly, Trump has horrified the liberal and highly educated voters so much that Clinton will do well in large cities such as New York or Chicago. For Trump, the objective is thus to discourage the young lower class voters – the heart of Bernie Sanders electorate – to cast their vote, while Clinton has regularly made implicit gestures towards the traditional republican electorate to sway them away from Trump.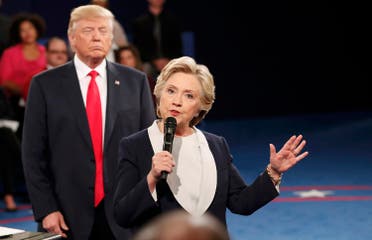 During the debate, Trump referred to Bernie Sanders regularly despite their obvious ideological opposition, pretending that the Vermont Senator claimed Clinton "had bad judgement". The Republican candidate tried portraying Clinton as the friend of the wealthiest, referring to Warren Buffet and her Wall Street connections, which in itself is quite ironic considering that Trump portrays himself as the embodiment of financial wealth, although his tax return might prove otherwise. The disclosure of the Goldman Sachs speech was clearly a way to position the debate under this light before his plan got derailed by his sexist and violent comments on video.
Clinton on the other hand was tailoring her answers for a specific audience: the moderate Republicans who have been appalled by Donald Trump's behavior. She therefore reminded the audience of how effectively she worked with Georges Bush in the fallout of 9/11, she mentioned building bipartisan coalitions and ended the debate celebrating family values, by offering kind words to Donald Trump's children. Sunday night has therefore been characterized by a double irony: Clinton celebrating family values despite her own personal history and Trump the sudden champion of blue-collar workers while he himself is an indirect cause of their disarray when his companies buy Chinese dumped imports.
A second tactical opposition can be found in the dichotomy outsider/establishment that Donald Trump is trying to capitalize on since the start of the campaign. Yet, in that battle too, Hillary Clinton held her ground. When Trump accused her of being "all talk and no act" as an inefficient senator, she answered with the 400 legislations bearing her name. When he tried to place her as responsible for the low economic growth, she reminded him that her husband's administration had led to far better results than the Bush years.
Trump eventually lost this particular argument on three fronts. First, Clinton underlined how Trump was a factor of division. She reminded the audience that the United States did not need as much an outsider as someone like her who could unite the country thanks to her 30 years' experience as a civil servant building consensus among communities. Second, Trump half-admitted to not paying taxes and, despite displaying his fiscal expertise, he confirmed Clinton's argument that he was not only an outsider but actually increased his wealth at the expense of his own country. Finally, Trump proved the critics of his rash character right by throwing under the bus his very own candidate for vice president. By contradicting Mike Pence on a key foreign policy strategy and admitting that they had not consulted each other in a long time, Trump showed his isolation even within his own presidential ticket.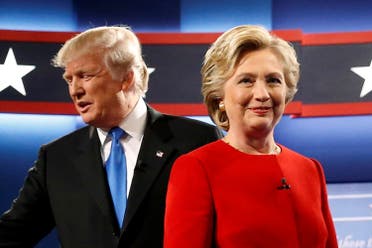 Finally, if Trump was extremely offensive as expected, Clinton did not show the same level of poise and control as in the first debate. She had a hard time escaping the questions on her private emails as well as on her unfortunate comment on the deplorable Trump supporters. She recovered by the end of the debate but failed to deal the ultimate blow that her supporters were hoping for.
Nevertheless, polls show that she was the clear winner of the debate according to 57 percent of the viewers as opposed to 35 percent arguing for Trump. Clinton's cautious approach might not give her a home run to the White House but it helps make the point in comparison that her opponent might not be "temperamentally suited" for the job.
__________
Remi Benoit Piet is an expert on European and Middle Eastern current affairs, public policy, diplomacy and international political economy.