The Red Sea opportunity for Saudi Arabia's KAEC
Fahad Al-Rasheed, Group CEO and MD of King Abdullah Economic City, says being around the most active international trade route is an opportunity
Even in hindsight, it takes courage for the captain of a ship to admit that almost everything had gone wrong at the beginning of the journey. But it comes naturally for Fahad Al-Rasheed.
The Group CEO and managing director of King Abdullah Economic City (KAEC) chooses to take reversals suffered 10 years ago, when KAEC was launched, as sources of strength.
"Now, after 10 years, this economic and social development engine is really growing at speeds that I myself could not have imagined," he said.
Fahad looked worn-out when he walked in for the interview toward the close of the Pearl Initiative-UNGC Forum in Dubai last week. Apparently, the conference – focused on encouraging region's businesses to adopt the Sustainable Development Goals – had sapped whatever energy was left after Fahad's long flight the previous night.
However, just one mention of the KAEC got Fahad started. "It is perhaps the largest single private sector infrastructure project today in the region," he said, adding that Saudi Arabia is not just the largest market it is also politically stable.
Indeed, the 30 million sq meters industrial zone is bigger than initial industrial cities built in Saudi Arabia. "We have attracted 120 companies to invest; many are investing for the first time in Saudi Arabia," Fahad said.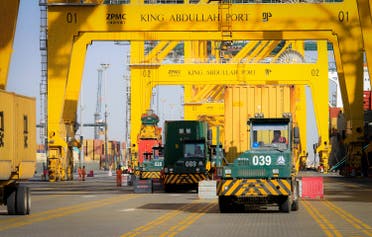 This, according to Fahad, is coinciding with the dawn of a new reality in Saudi Arabia. On the economic front, he says, the country will see 2017 to be another tough year. "But in 2018 you will see a new dawn unleashed in Saudi economy that is unshackled by its past by subsidies."
The human element
Fahad is quick to admit though that it is not just about infrastructure. "Cities succeed on the basis of two things – capital and capabilities. You either attract a company or attract people to come and live there," he says. According to him, KAEC has been very good at the first part while the second is even more important.
KAEC has invested a lot in building a human capital initiative, which seeks to empower the youth. Such programs seem close to Fahad's heart considering his own circumstances. He lost his father as a young man and had to spend time in Syria where her mother came from.
"I grew up around trains in Dammam but I always wanted global education. So I went to the US to study and then came back to Saudi Arabia because I wanted to be in touch with my country," says Fahad. "So I went from rail to oil to work for Aramco."
After few years at the oil giant, Fahad headed back again for an MBA at the Stanford Business School. He also had a brief stint as CFO and deputy governor of the Saudi Arabian General Investment Authority (SAGIA).
Creating incubators
Fahad believes in multi-pronged approach toward making Saudi youth employable. "We want to allow people to unleash their potential. So we are creating incubators – an industrial incubator, a service incubator, a technology incubator, a studio and arts and craft incubator."
KAEC believes in these incubators to build a creative force within the Saudi youth. "We are also working on a $20m venture capital fund to help fund graduates of the incubators. So the incubators will do the seeding, the development and once they are ready the venture capital fund will take over."
Fahad has personally invested a lot of energy in trying to engage with youth who have been out of high school for several years. KAEC's program called Tomuh – or ambition – trains around 1,000 youth every year, providing English language courses, computer skills and career advice etc.
The geo-strategic opportunity
A project of KAEC's scale cannot escape the geo-strategic reality of the region. This is where Fahad's trademark optimism reaches another level. Once again it starts with taking into account the ground reality of turmoil, terror and tightening purse strings.
"The region has been in turmoil for a long time. We have a challenge every decade – the oil embargo, the Iran-Iraq war, the Iraq war, the Gulf War, the current Syrian conflict," says Fahad. However, amid all this, Saudi Arabia has been the most stable country.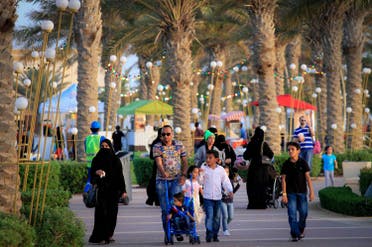 According to Fahad, logistics is the biggest component of cost today. "We don't think about it this way, we think about cost of human resources, electricity, land, raw material. But logistics trumps all of it," he says. More importantly, "being around the Red Sea – the highest, most active and important trade route in the world – is an incredible opportunity."
Interestingly, Fahad's perception of the region transcends the land mass. This is why, according to Fahad, a sea connecting two countries is better than a land connecting two.
"So having this, and having 23 countries, 650 million people growing to 1.3 billion in just three decades, means you have the next India, the next China, the next emerging market," Fahad signs off.
Save
Save
Save
Save