Who is the Sudanese suspect arrested in Saudi stadium terror plot?
Abdul Azim al Tahir Abdullah Ibrahim is accused of being involved in an ISIS plot to bomb a football match in Jeddah
Jeddah - Sudanese national Abdul Azim al Tahir Abdullah Ibrahim was arrested in Saudi Arabia over the plot to attack Al Jawhara stadium during a football match last month.
The Sudanese national, along with a Syrian and two Pakistanis, were accused of being involved in an ISIS plot to plan a car bomb at the World Cup 2018 qualifier in Jeddah.
The 31-year-old is originally from the state of Sennar in southeastern Sudan, local media reports have said. He completed his higher education in the capital Khartoum, where he graduated from the Faculty of Commerce at the University of Niles.
A year later he traveled to Saudi Arabia, where he worked as a driver in a construction company in Makkah, and then as an accountant in a private company in Taif.
His Tweets and photos on social media reflected contradictions in his behavior. While he is regarded a suspect in an ISIS-linked terror case, he frequently attended music concerts by Sudanese singers. Another photo showed him at a mosque in Saudi Arabia.
He became less active on social media, and now he is to appear before a court for trying to bomb a stadium.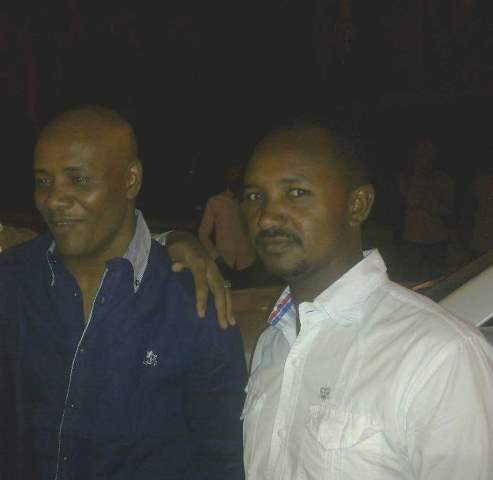 Meanwhile, the Sudanese community in Saudi Arabia denounced the terrorist attempt to target the Al Jawhara stadium.
Awad Quarshoum, head of the Sudanese community in Saudi Arabia , who spoke to Al Arabiya.net said that the actions of Abdel Aziz Al Tahir do not represent the Sudanese people, who are known for their tolerance.
"I doubt the affiliation of this man to Sudan, never mind his nationality, he was certainly brainwashed," he said.
Quarshoum explained that the Sudanese community is classified as one of most peaceful communities, stressing that the Sudanese have come to Saudi Arabia to make a living, not to make problems.
*This article also appears on AlArabiya.net.