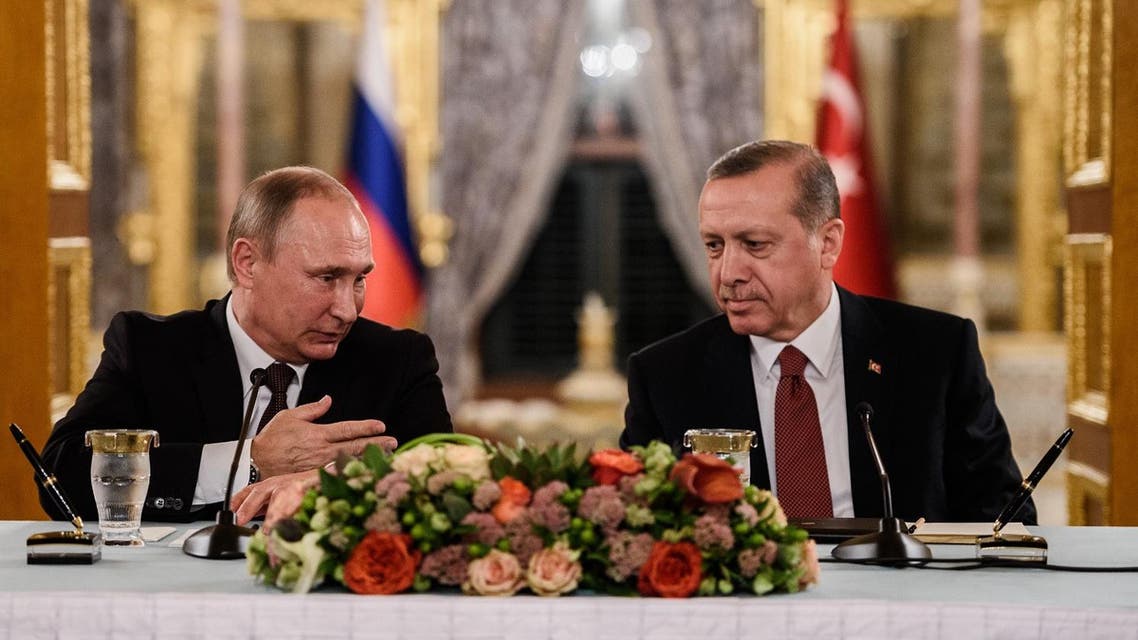 Tactical or strategic? Beyond the Russian-Turkish rapprochement
Russia plays an extremely important role in the shaping of global and regional balances in contemporary world politics
Russia plays an extremely important role in the shaping of global and regional balances in contemporary world politics. It seems that Russia, along with China and the US, will continue to be one of the most influential actors in the future. The European Union will remain a secondary actor because of its waning influence, even at the regional level.
While Russia increases its influence on regional issues and adopts more aggressive policies, the EU tends to get the support of the US in order to prevent Russian aggression. Thus, the future of Russia's relations with Turkey would shape regional security issues in the Middle Eastern region as well as other regions in which both actors have interests.
It is clear that Turkey has been making an effort to normalize its relations with Russia since the summer of 2016. Turkish President Recep Tayyip Erdogan's visit to Russia in early August and President Vladimir Putin's visit to Turkey in early October to attend the World Energy Council helped to develop bilateral dialogue between Ankara and Moscow. Furthermore, energy cooperation between Turkey and Russia was ramped up with the signing of an intergovernmental agreement on the Turkish Stream project.
Also, Russia is set to play an important role in the development of the civil nuclear sector in Turkey. The Akkuyu nuclear project will be the first nuclear station in Turkey which is planned to be constructed by the Russians. It seems that this normalization will be different from previous cases since there are real shifts in Turkish foreign policy, especially regarding regional issues.
In recent days, the Turkish general chief of the Armed Forces visited Moscow to meet and discuss regional issues with his Russian counterpart. Thus, the normalization between these countries has become more concrete. It was clear that Russia and Turkey had different interests in the regions of the South Caucasus, Central Asia and the Middle East which has been evidenced in the example of the Syrian crisis.
However, there are some claims that Ankara shifted its foreign policy priorities after the normalization process with Moscow. Former Prime Minister Ahmet Davutoğlu even said normalization efforts with Israel, Egypt and Russia are good examples of the shifts in Turkish foreign policy.
Tactical or strategic?
The main question is whether Ankara's moves concerning Russia are tactical or strategic. It seems that Turkey cannot develop effective policies toward regional issues without being friendly with Russia. So this normalization should be evaluated as the success of Turkish diplomacy.
Cooperation between Ankara and Moscow can serve the purpose of protecting stability in South Caucasus and the Black Sea region and can contribute to finding a peaceful solution to the Civil War in Syria. Namely, Ankara and Moscow have agreed on the protection of territorial integrity of Syria and on fighting terrorism not only in Syria, but in the whole region.
One area of concern is that ameliorating ties with Moscow could cause a deterioration of Ankara's ties with the Western world. Although there are some issues between Ankara and Washington, Turkey still manages to be an important partner and says it is ready to join the Raqqa operation against ISIS in cooperation with the US.
Another significant issue for Turkey is the diversification of energy. It seems that the Turkish side's dependency on Russia increases day by day, which is a dangerous for Turkey. Also, it is very common for Russia to use its energy supply as a foreign policy leveraging tool, like in the example of Ukraine.
Because of this unfavorable notion, Turkey should work more on projects to diversify its energy imports as much as it is possible. From this perspective, Gulf countries can be alternative suppliers, however, to realize this possibility the infrastructure problem should be solved as soon as possible.
Russia tries to get Turkish support to strengthen its position and to protect its political interests in the region despite the fact that Moscow also endeavors to protect its military bases located near the border of Turkey. After it was equipped with Iskander ballistic missiles recently, the Gyumri base in Armenia can be seen as the latest example of Russia's increasing arming of military bases near Turkey. For such reasons, Turkey should try to cooperate with Russia as much as possible and should keep open political dialogue channels, but should take into consideration the protection of its political interests at the same time.
________________________
Bayram Aliyev is a Research Fellow at Bilgesam (Wise Men Center for Strategic Studies) and a PhD Candidate at Istanbul University.