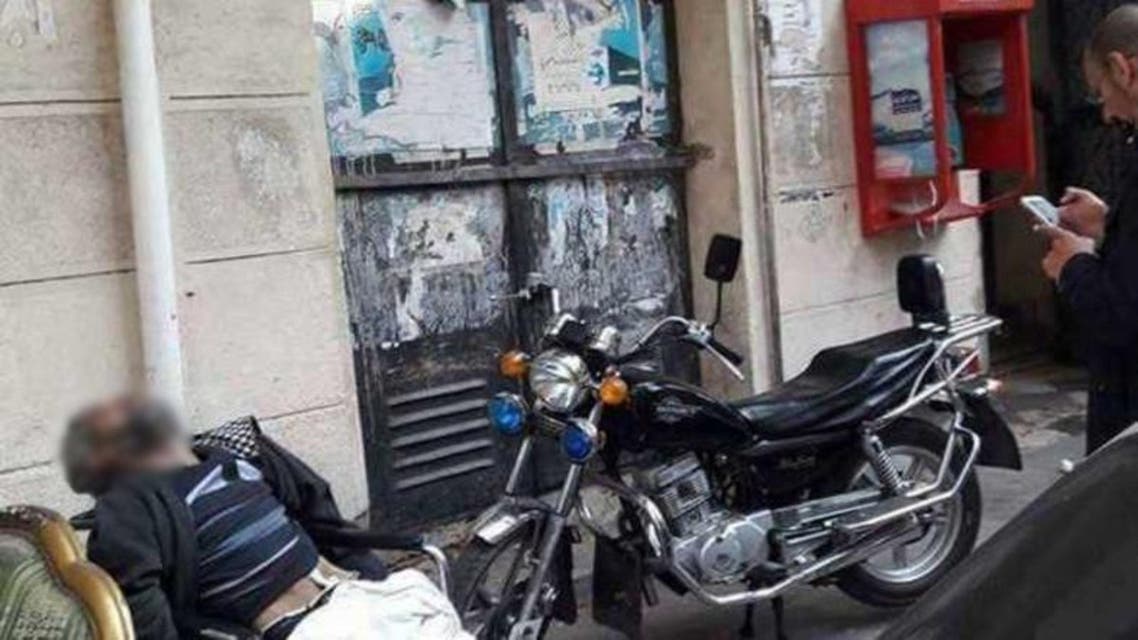 Egypt shocked by photo of man who died waiting outside hospital
The photo stirred angry reactions due to the lack of provision of proper medical care before his death and the abandonment of his body
A photo of a man who died outside of the General Hospital of Port Said in Egypt has been widely circulating on social networking websites for several days.
The photo –first published by activists on Facebook and Twitter – shows a dead man whose name was reportedly to be Anwar Mustafa Darwish. It is said that he suffered from a psychological problem and that he was wearing dirty clothes and sitting in a wheelchair in front of the door of a hospital in Port Said.
The photo stirred angry reactions due to the lack of provision of proper medical care before his death and the abandonment of his body.
Hospital denies mistreatment
The activists held the hospital management in Port Said responsible after rumors spread that the hospital dismissed him without giving him the needed treatment. However, the hospital has denied these rumors.
The victim had two brothers and two sisters, and his father used to work in the police department and named his sons after presidents Gamal Abdel Nasser, Anwar Sadat and Libya's Muammar Qaddafi.
The victim, who died three days ago, had been living with his brothers.
His relatives said that he was rushed to the hospital after he felt dizzy and fell to the ground. His family took him to the hospital and when the director of the hospital saw him, he ordered the nursing and security staff to take him out because of his clothes and involuntary urination. And indeed, the security took him out on the wheelchair.
The director of the hospital has later on denied the story in front of the prosecutor who is investigating the incident.
*This article also appears on AlArabiya.net.