Greek businessman opens his own hotel to suffering refugees
The UNHCR program has facilitated 18,200 stays for asylum-seekers in apartments, hotels or with host families
Hotelier Andreas Vasileiou had watched with despair as refugees were shown living in wretched conditions across his country Greece.

Vasileiou headed the family-run, seaside Hotel Rovies on Greece's second-largest island of Evia.

This spring he decided to act and opened the hotel's doors to 88 asylum-seekers from Syria, Iraq, Eritrea and other countries, half of them children.

The move was initiated by UNHCR, the UN Refugee Agency, and the plan was for hotels in Greece to host refugees - part of an accommodation program funded by the European Commission, and Vasileiou's heart-warming gesture is featured on the UNHCR website.

Vasileiou not only responded to the call but took upon himself to create a welcoming and learning environment by roping in his staff and the village neighbors to join the refugees eating, working and living together – and learn from each other.
Teaching skills, languages
As a result of this solidarity, a sense of community prevails. Inside Hotel Rovies, instructors made available through the accommodation program teach refugees theatre skills and swimming at the beach outside, while the refugee women cook traditional meals in the collective kitchen, and Arabic channels are eagerly followed on the TV in the reception area.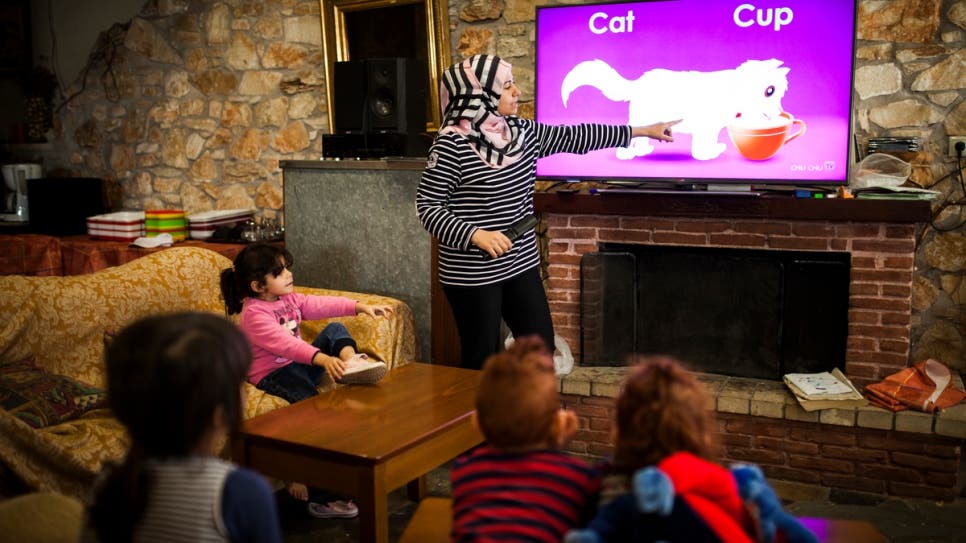 Classes in German, English and French are taught to the children by Greek teachers as well as fellow refugees. The community they have built is an example of solidarity in action.

Vasileiou says that together they "make them feel that this is their home and that they are part of a family."

The UNHCR program to accommodate refugees has facilitated 18,200 stays for asylum-seekers in apartments, hotels or with host families.

Ten-year-old Salam, from outside Damascus, is a good example of someone who is vulnerable and deserves international assistance. She is at present sharing a room at Hotel Rovies with her two older siblings: her brother, 24-year-old Ashraf, who is partially blind, and her sister, 22-year-old Ghufran, who has developmental disabilities.

Salam admits that it is not ideal. "It's not home, but it's the closest we could have right now," she says.

Under the EU's Dublin Regulation, Salam and her siblings, have a legal right to family reunion. Her mother and 19-year-old brother are already in Sweden. But there is a lengthy wait times of up to 12 months or longer for both relocation and family.

The UNHCR accommodation program has resulted in 18,200 stays for refugees in apartments, hotels or with host families.
Community interaction
Refugees staying at Hotel Rovies are not confined to the hotel but step out and interact with the local community, thus helping to dispel prejudice or mistrust. This June, during Ramadan, they provided Syrian food to local residents and refugee children decorated a school in Rovies village by painting a mural on the wall.

Now the village locals frequently visit the hotel to say hello, and bring cooked food and also to drop off donations.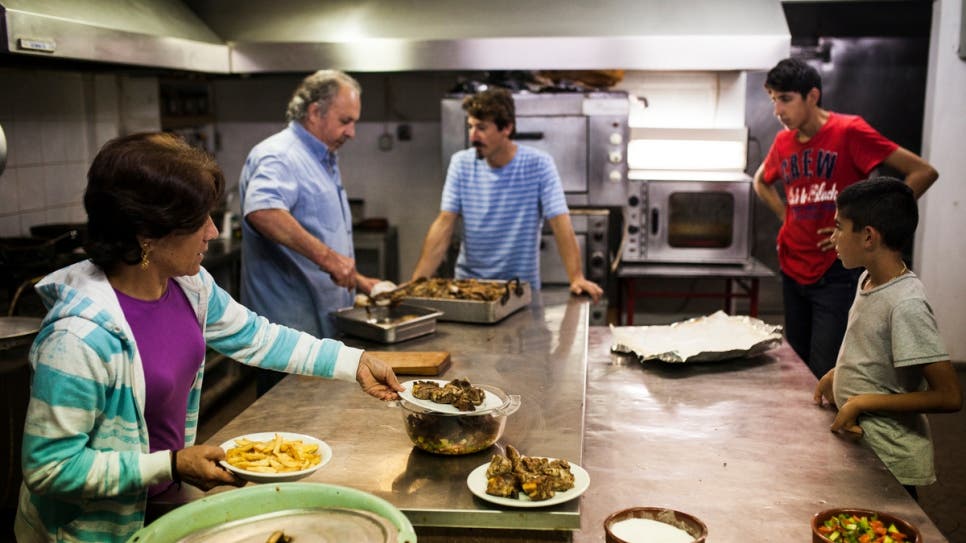 The success of Hotel Rovies' refugee initiative have made an impression other Greek hoteliers who have become curious enough to enquire about joining the refugee accommodation program.

Even though the refugees are naturally eager to leave the hotel to their new countries, it is emotionally difficult to bid goodbye when the time comes.

Vasileiou admits that, "We cry a lot. The bonds between the refugees, the staff and the villagers are very strong. They all promise to come back."