A US NGO is in its three-week drive to start repairing and cleaning the liberated town of Teleskof in Iraq's northern Ninveh Plain region after its previously horrendous ransacking by ISIS militants in August 2014, the organization's president says.
Juliana Taimoorazy, head of the Illinois-based Iraqi Christian Relief Council (ICRC), describes the funding her organization has received so far from international donors and churches as "overwhelming" but she will not disclose publicly how much her "multilayered" drive has yet collected.
"Thus far we have received pledges from three churches," she told Al Arabiya English, to help preparing a Church in Teleskof. "On Dec. 15, the Assyrian Aid Society of Iraq is going to deploy volunteers to help clean up town of Teleskof," Taimoorazy added.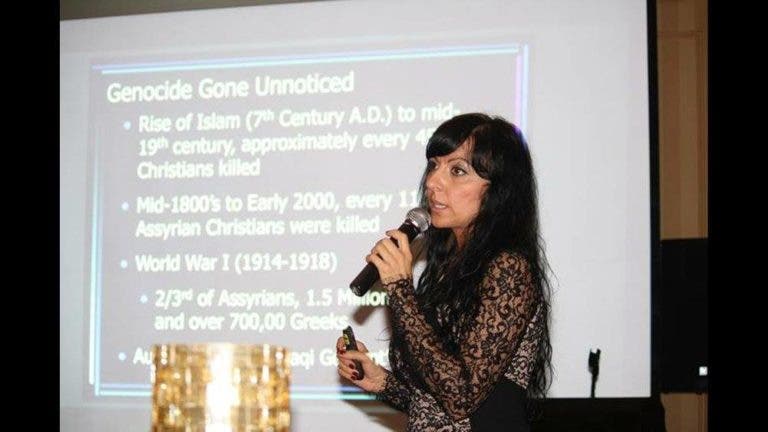 Teleskof, which is 15 km north of Mosul, used to have a population of 4,000, but its people "have not yet" returned.
In early May, Teleskof had its Christian militia group known as Nineveh Plains Protection Unit - part of the now government-sanctioned paramilitary Popular Mobilization Units (PMU) - with the help of Kurdish forces known as Peshmerga, repel an ISIS surprise attack.
"Teleskof is not livable yet," she said. "Only the security, the clergy and some volunteers are there," she added.
While the "majority of homes have sustained terrible damages," in Teleskof "the church structures stand but they too are badly damaged."
She added: "The water and electricity systems have also been damaged badly."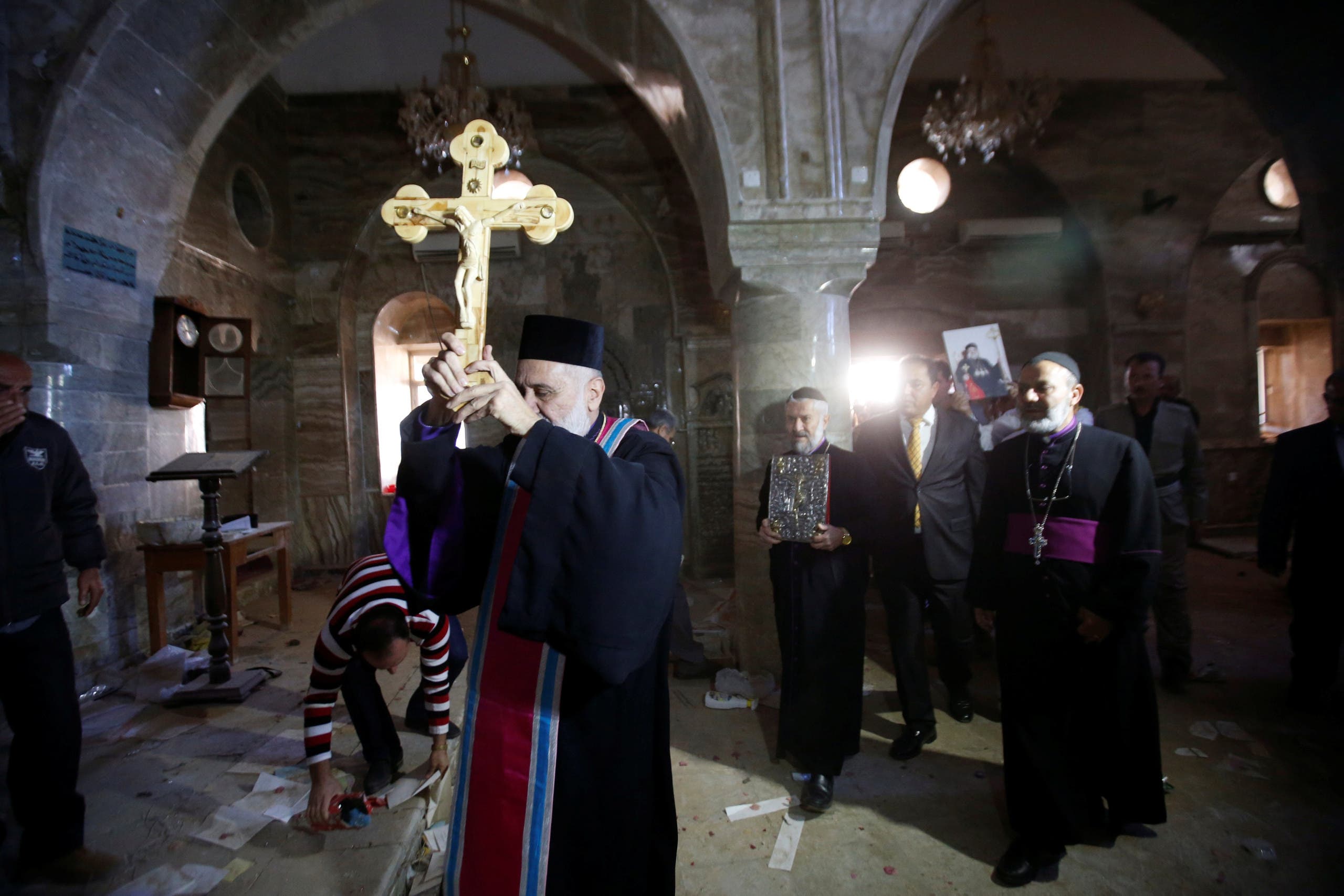 The Assyrian American is waiting for "more proposals" coming from Teleskof, detailing the breakdown of costs pertaining to repairing damaged infrastructure.
"We are waiting for more churches to give us more breakdown of such proposals, so we can estimate, for example, this much money is needed for the floor, for the ceiling etc."
As aid starts pouring in to revive Teleskof, Taimoorazy says how the "church in the West has just started waking up" after its "failure" to help Christians in the East following ISIS's gruesome brutalities, especially against minorities.
"Five years ago for example when I used to ask the evangelical churches for help, they reply saying 'are you really Christian or are you just culturally Christian? Were you just baptized as a child and are you Christian by name?'"
The Iran-born Assyrian American said "I want my fellow Assyrians to know that they are not alone, that we are fighting for them day and night to keep their plight on the radar, and bring them aid. We are fighting for them here in the West."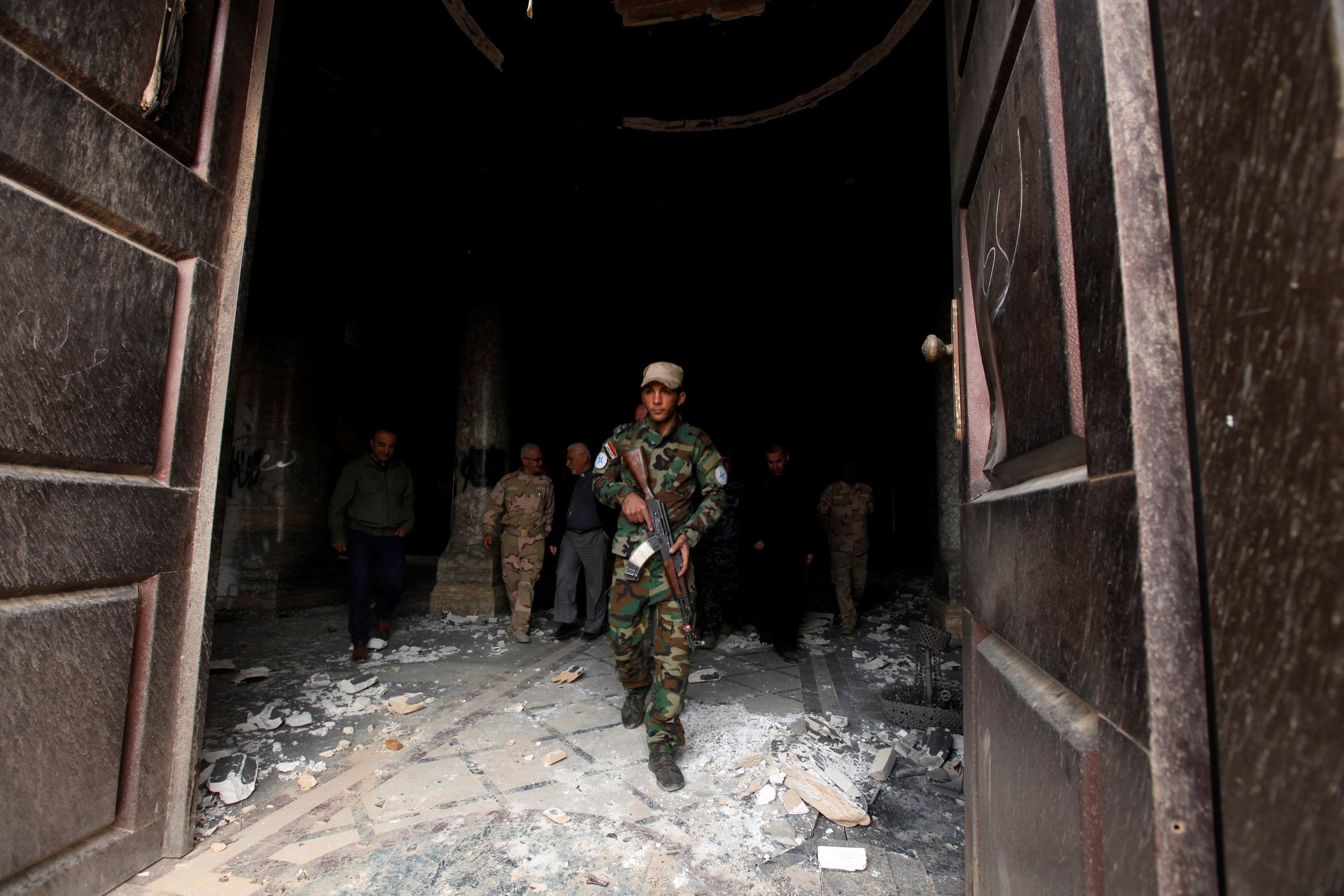 Taimoorazy also said that Christian part of the Nineveh Plains Protection Unit "should be more equipped with more sophisticated weapons, and they should have better training."
After criticizing previous "betrayal" by both the Peshmerga and the Iraqi Army for not protecting Christians and other minorities in northern Iraq such as Yazidis and Shiite Turkumens, she asks : "Who can protect my home better than me? Nobody."
"That's why Ninveh Plain Protection Units should be empowered even more than it is now," she added.
Taimoorazy, who visited Iraq for the first time in February, has high hopes on seeing Christians returning home.
"I want to see mass celebrated for Christmas in the churches of Teleskof to bring back the spirit of Christmas after two-and-a-half years. Even if people are unable to live there, we are hoping that people will be able to travel there from [Kurdistan cities of] Erbil and Dohuk," she said.
Around 125,000 Iraqi Christians were displaced follow ISIS offensive in their northern homeland. There are also about 45,000 Iraqi Christians displaced in neighboring Turkey.
"They [Iraqi Christians in Turkey] are living in slums, and many of them are waiting to see what will happen so they can go back home… back to Iraq," she said.