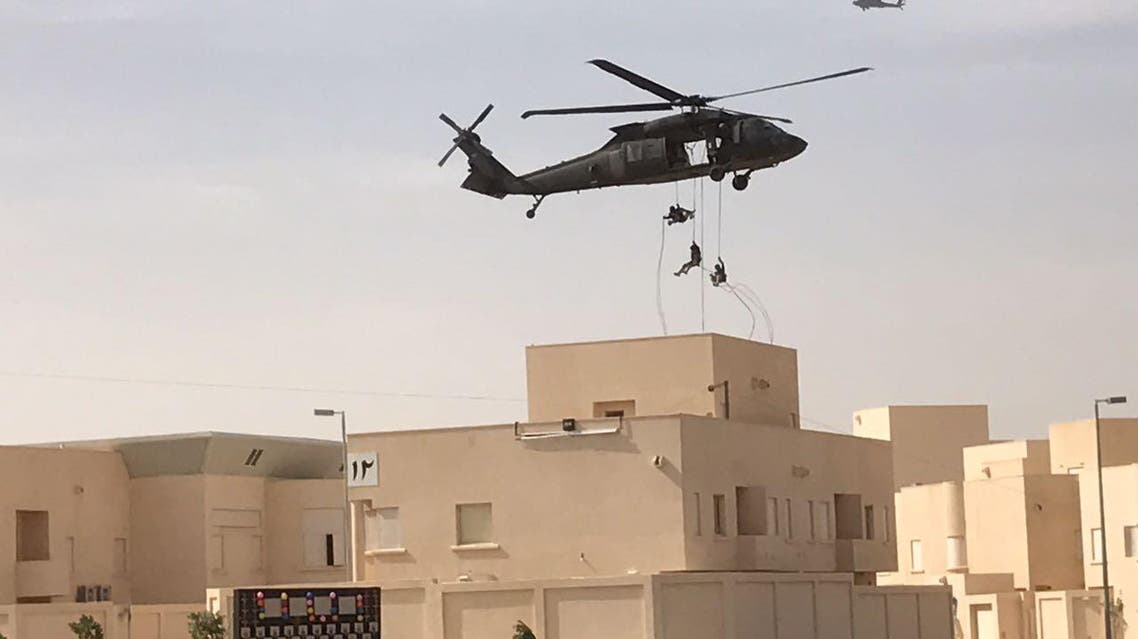 Pictures: Behind the scenes of the security training village in Riyadh
The combat village is a high-level training facility that provides tough and real life trainings in residential areas and instills in the units the combat instinct and capability
On an area of 200 thousand square meters, in Kacham al An in Riyadh, is located the Security Training Village, which was inaugurated by Prince Mutaib bin Abdullah, Minister of the National Guard on Wednesday.
The combat village is a high-level training facility that provides tough and real life trainings in residential areas and instills in the units the combat instinct and capability for immediate reaction through Multiple integrated laser engagement system. The combat village includes 15 support buildings, 31 training buildings and 300-mounted camera equipped with invisible audio-visual recording devices on the streets and inside the villas to monitor whether the intern units are using and applying the technics they learned in accordance with the security tactical standards for raiding operations.
The village has roads, lanes, parking spots, underground drainage channels, and also an after work facility to go over the lessons given and provide the results to the chain of command.