Flight disruptions due to fog: Is it about tech, or beyond human control?
Airports in Dubai, Abu Dhabi and Sharjah are facing plenty of cancellations and delays
The foggy weather has been the main topic of conversation in the UAE not only among office goers who have to take to the roads early in the day, but air travelers have been forced to adjust to flight cancellations at the last minute, sometimes even after they have checked out of their hotel.

This happens during this part of the year with notorious punctuality and apparently, despite preparations, a large number of flights still get affected.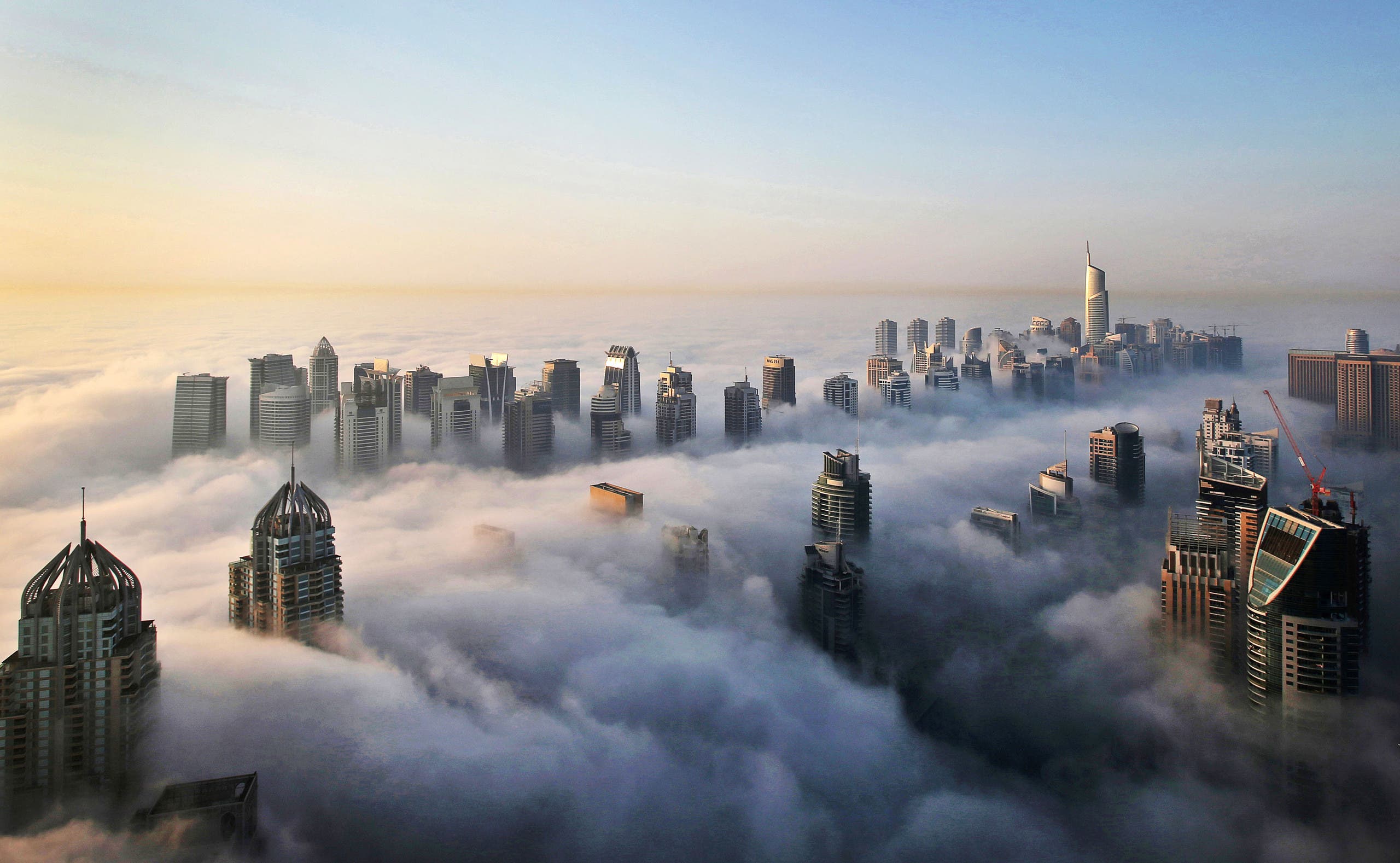 Dubai International Airport, the world's busiest for international travel, in the midst of handling the high volume of outgoing and incoming holiday travelers preceding and following the New Year, has been hit particularly hard.

On New Year's eve, Dubai International Airport received 105,326 passengers in one day reaching a new record, according to Dubai's General Directorate of Residency and Foreigners' Affairs (GDRFA).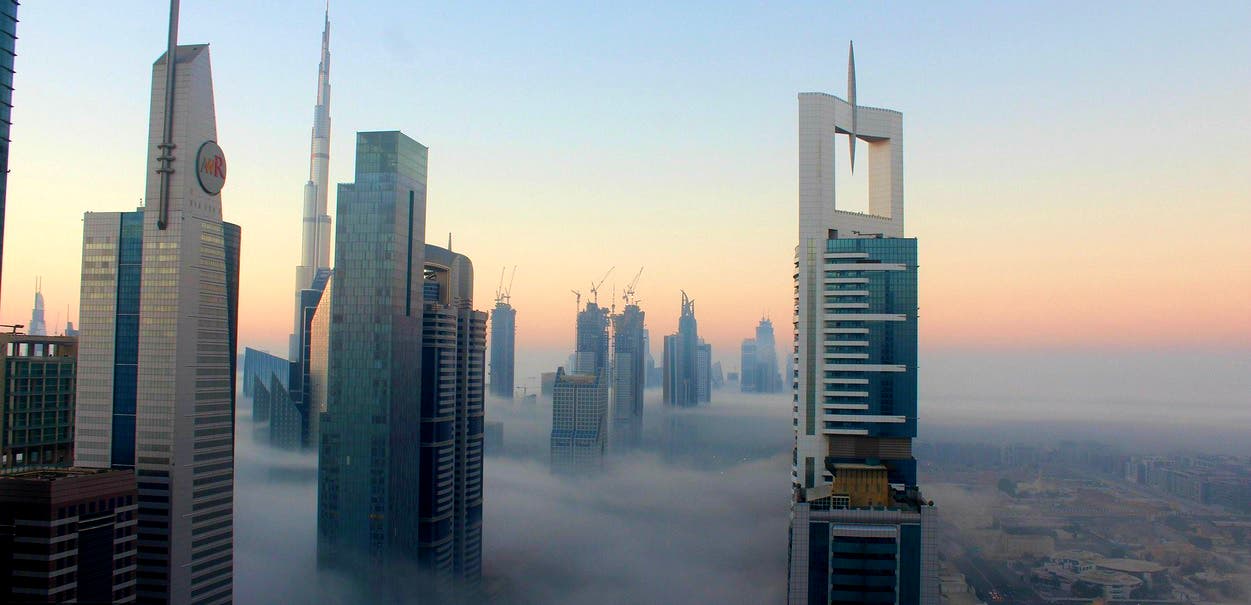 Other airports like Abu Dhabi and Sharjah are also facing the same kind of cancellations.

flydbai posted the following statement on Facebook on New Year: "Over the last four days, our operations at Dubai International (DXB) and Al Maktoum International (DWC) have been severely disrupted by dense fog occurring in the early hours of the morning, which has sometimes lasted until midday.

"This has resulted in a significant number of delays and cancellations to our schedules at a time when passenger numbers are high and alternative flights (and the availability of hotel accommodation) are very limited."

"This morning (Sunday 01 January 2017), the fog did not materialize as forecast and this has enabled us to operate a larger number of flights than on previous days, which has in turn enabled us to transport more passengers to their destination.

We are currently planning to operate to schedule tomorrow (Monday 02 January 2017); however, fog is again forecast in the early hours of the morning (with visibility potentially reducing to below 100 meters). If this fog materializes, our operations will again be impacted."

Emirates expected around 250,000 passengers in the first three days of the year from Asia, Europe and the US.

Abu Dhabi International Airpport experienced about 80 flight delays on New Year's Day.
Al Arabiya English spoke to travel industry experts to find out why even with advanced technology, airports and airlines are unable to surmount weather related delays and disruptions which are immensely costly for airlines and airport authorities, as well as the travelers.
Knock-on effects
"Fog disruption is often planned for in the same way any weather anomaly is accounted for," said Saj Ahmad, chief analyst at Strate­gic Aero Research, a London-based aviation consultancy.

"However, the severity and impact of fog can be very fluid in real-time, so the knock-on effects for flights, delays and disruption often increase as well when density thickens and limits airport operations," he added.

Ahmad explained about how technology is not the issue. "Weather cannot be contained. We only have to look at Canada and the US when heavy snow falls, and flights are scrapped ad infinitum until it's safe to resume operations again."

"Fog is the 'Achilles' heel' for the UAE. There's not a lot airports can do. Equally, airlines that operate older jets into places like Dubai are also hit because they don't have the technology on board to cope with reduced visibility landing procedures. That's not the fault of the airport. That's airline-specific."

Ahmad said that while the airport can try and keep things moving despite fog interruptions, "other elements about airplane capabilities and pilot ratings for flights in certain inclement weather is out of their control."

A leading Dubai-based travel professional, Premjit Bhangara, who is the General Manager of Dubai-based Sharaf Travel, shared his views on the topic: "Airline schedules are carefully worked out six months in advance and factor in passenger demand and climatic conditions using very modern algorithms in revenue management. Airlines also pay heavily for every delayed hour on ground. Hence Airlines are very careful in either delaying flights or cancelling them totally on their own accord as they incur losses as well as negative publicity."
Fog threshold
Bhangara explained that most airports in the region are equipped with state-of- the-art navigational aids which permit flying in foggy conditions. "However civil aviation authorities have a fog threshold which includes viability levels and hence flights are cancelled when this threshold is crossed and it is deemed unsafe for flying."

"It certainly is not about lack of technology but safety standards being rigorously applied to ensure accidents do not take place," he said.
The above points are valid for a large percentage of cancelled flights by airlines in the region, and there certainly are a few cases where smaller airlines have a poor record in punctuality especially in the winter season as they operate few aircraft on multiple routes and the domino effect on cancellations due to fog has a serious impact on operating within their scheduled departures and arrivals, said Bhangara.