GRAPHIC PHOTOS: Egyptian baby affected by horrendous skin disease
Adam, a six months' toddler, is suffering from rare genetic connective tissue disorder that affects 1 out of every 5 million births worldwide
Adam, a six months' toddler, from Dakahlia governorate, north-east Cairo, is suffering from an Epidoermolysis Bullosa (EB) – a rare genetic connective tissue disorder - there is no treatment or cure for the disease that affects 1 out of every 5 million births worldwide.
The infant fretful father, Waleed Fathi al-Sayed, spoke to Al Arabiya.Net about the grueling ordeals the family has gone through to diagnose Adam's painful disease: "scores of prominent doctors failed to pin point the disease."
"We were aghast when he was diagnosed with EB, unfortunately, medical treatment for this type of disease is just obtainable in Germany, France, and US.'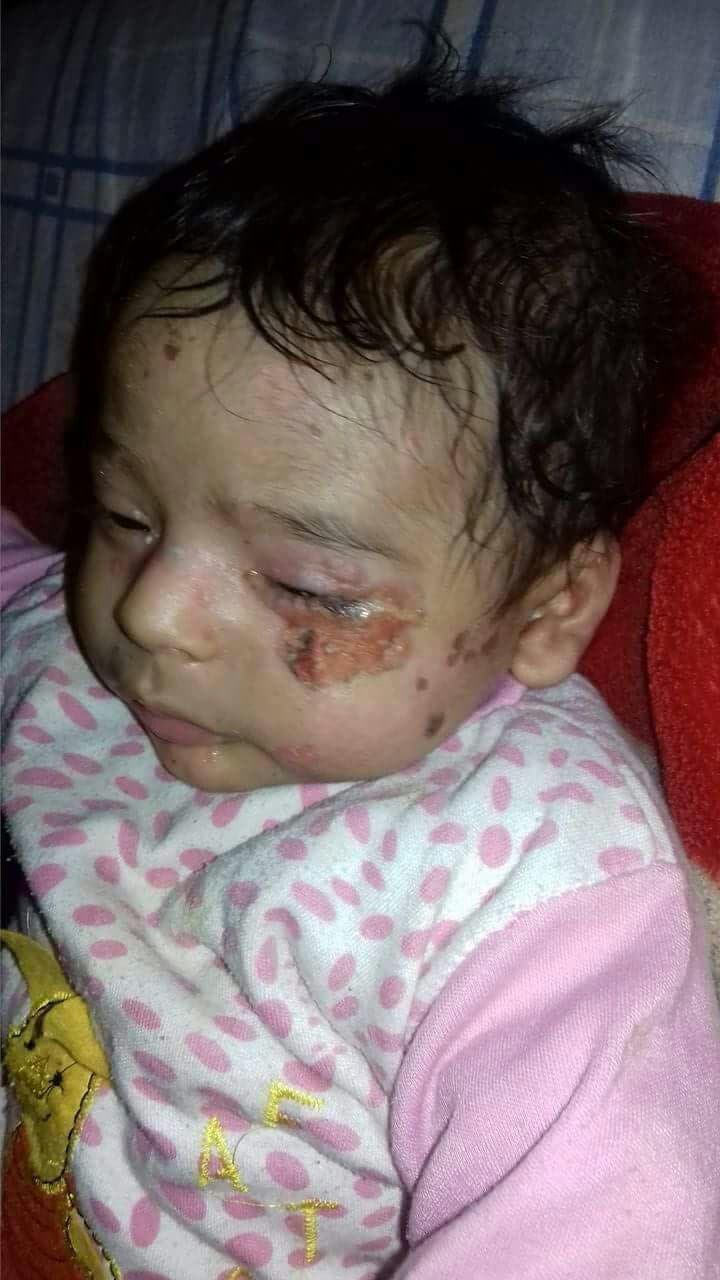 Adam is suffering from the late stage of EB. Patients suffering from the incurable disease all share the prominent symptom of extremely fragile skin that blisters and teas for minor friction or trauma. Internal organs and bodily systems can also be seriously affected by the painful disease.
The father concluded by saying: "we have faith God will not let us down, he will support us in our endeavors to cure my child."