Egyptian nanny reunited with children she raised in Saudi orphanage
Huda left Saudi Arabia two years and a half ago and today she returns to meet with them again
Huda Mohammed Atallah has spent 18 years working as a nanny in an orphanage in Riyadh.
Throughout these 18 years, Huda took care of eight boys and six girls first, then when this first group grew older, she took care of other junior and teenage girls.
Huda left Saudi Arabia two years and a half ago and today she returns to meet with them again. She told Al Arabiya that after graduating from a business institute, she went to Saudi Arabia knowing that she will work in an orphanage.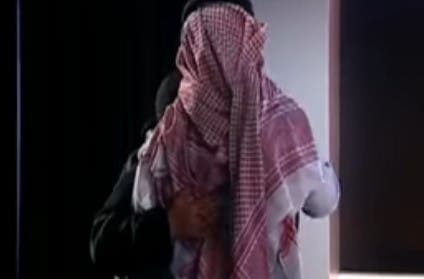 She said that she quickly got along with the children.
When asked how she felt upon seeing them again, she said she couldn't describe the feeling. "I do not even know how I got here, all I cared about was seeing them again; I missed them so much. I cried and wanted to hug them all," she added.
Huda said that she used to live in the orphanage and travelled to Egypt once every three years. She was tasked with teaching the kids values and good manners; "I simply did what any other mother would have done" she said. Huda added that she used to engage in a variety of conversations with them and taught them to be open and honest when expressing themselves.
Speaking about her family in Egypt, Huda says she has three children of her own, two of which are married and the third still at university.
"I have two grandsons," she added, saying she was always in contact with her children when she was in Saudi Arabia and their aunt (her sister-in-law) was taking care of them.