PHOTOS: Famine-hit displaced Yemenis struggle for existence in wilderness
For many whose neighborhoods have come under shelling and sniper attacks, abandoning their homes was their only chance of survival
Perpetually trying to escape the hostilities of war, scores of families across Yemen have been fending for themselves, seeking shelter under trees in the wilderness. The helpless civilians, displaced by the ongoing conflict for months, have only their belongings to protect them from the harsh environment.
Some pictures received by Al Arabiya English reveal the extent to which families continue to live in severe conditions with makeshift homes made out of tree branches. With nothing to sleep on and virtually no sanitation facilities, life for those displaced has become a struggle.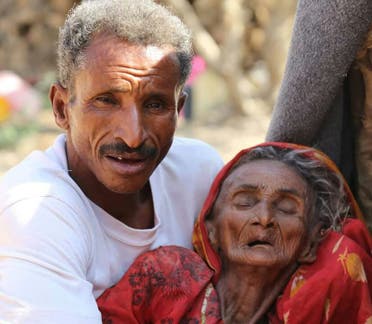 Since the start of the war, which began after Houthis took control of Sanaa in 2014, many areas in Yemen became battlefields wherein militias and their allies struggled against the Popular Resistance and the army – who are loyal to Abdrabbuh Mansur Hadi's government who, in turn, is backed by the Arab coalition.
For many whose neighborhoods have come under shelling and sniper attacks, abandoning their homes was their only chance of survival.
"At the beginning, when the war first erupted in Taiz, people fled to the outskirts of the city, but when the conflict spread to the outskirts people had to flee those places again," Akram al-Shawafi, a local human rights activist, told Al Arabiya English.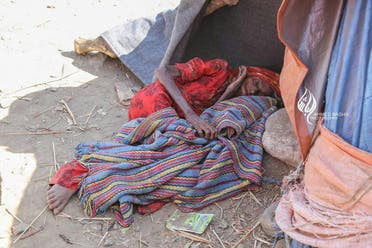 There is no official figure recorded for the internally displaced in Yemen. However, in August 2016, a report from the United Nations High Commissioner for Refugees estimated that it was more than three million.
"They receive no aid, they are in need of tents, they also severely need nutrition and food baskets," Shawafi said.
Shawafi stated that many of the displaced are in areas called al-Kadaha, al-Maafer, Mozah, al-Matharyba and al-Wazeeya. He also explained that many from Mokha and Bab al-Mandab fled to the nearby coast of Dhubab.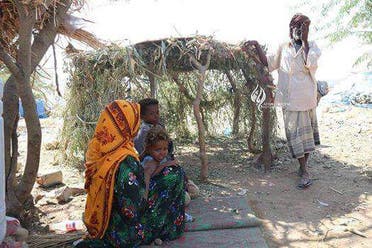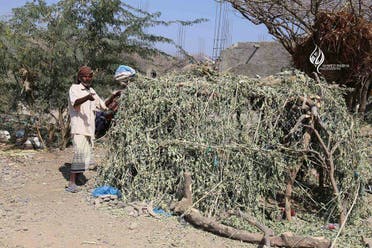 On Monday Yemen's army seized control of Mokha, where dozens of families were seen fleeing days of clashes and bombardment. Mokha, one of Yemen's oldest ports, is seen as a weapons lifeline to the militias.
Meanwhile, in the capital the recent efforts of the UN envoy to Yemen seemed to have failed to reach a political settlement and end hostilities.
With no end in sight, activists in Yemen say that those who are displaced are in severe need of help from international aid organizations.
"These people spoke in detail about their displacement with sadness and tears in their eyes," Shawafi said, adding that there's only so much that activists can do without the help of the international community.