Who is the Quebec mosque shooting suspect?
Alexandre Bissonnette, 27, the sole suspect in Sunday night's shooting, was charged with six counts of first-degree murder
The French-Canadian student charged in a shooting spree that killed six people at a Quebec City mosque was known in online circles as a supporter of far-right French politician Marine Le Pen and described by a former classmate as a "nerdy outcast."
Alexandre Bissonnette, 27, the sole suspect in Sunday night's shooting, was charged on Monday with six counts of first-degree murder and five counts of attempted murder with a restricted weapon. Police said he acted alone.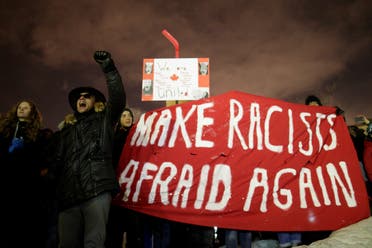 He was not previously known to police, but a Facebook post by the group "Welcome to Refugees – Quebec City" said Bissonnette was "unfortunately known to several activists in Quebec City for his pro-Le Pen and anti-feminist identity positions at Université Laval and on social networks."
The online profile for Bissonnette, who made a brief court appearance on Monday, showed a wide variety of interests.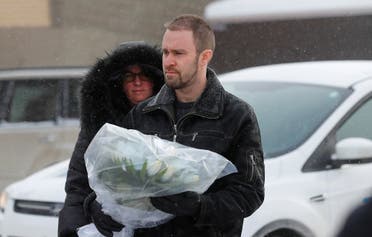 On his Facebook page, he indicated he liked Le Pen, U.S. President Donald Trump, the separatist Parti Quebecois as well as Canada's left-wing New Democratic Party, the Israeli Defense Forces, heavy metal band Megadeth and pop star Katy Perry.
"I wrote him off as a xenophobe. I didn't even think of him as totally racist, but he was enthralled by a borderline racist nationalist movement," Vincent Boissoneault, a fellow Laval University student, told the Globe and Mail newspaper. He said they frequently clashed over Bissonnette's opinions about refugees and support for Le Pen and Trump.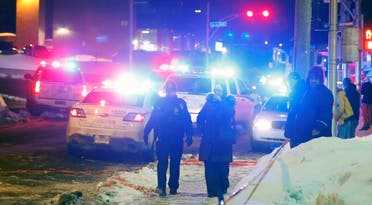 Bissonnette's lawyer, Jean Petit, declined to comment at the courthouse on Monday. Université Laval confirmed on Monday that Bissonnette was a social science student there.
Bissonnette was a cerebral "nerdy outcast," said former high school classmate Simon de Billy, adding the suspect and his twin brother were inseparable.
"He was an avid reader, knew a lot about history and about current issues, current politics, those kinds of topics," de Billy said. "He was just a bit of a loner, always with his twin brother, didn't have any friends.
"He wasn't physically strong or imposing, and probably got a bit of a hard time, was probably not taken seriously. ... He would be kind of made fun of, the butt of the jokes."