Cairo -- The sons of ousted Egyptian President Hosni Mubarak, Gamal and Alaa, have been under the media glare recently, with some describing their repeated appearances as a bid to 'test the waters' among the public.
Six years after the January 2011 uprising against their father's rule, Gamal and Alaa seem to be enjoying the limelight, while prominent faces of activists behind the uprising lie behind bars.
Last week, pictures emerged of Alaa having dinner at a local restaurant in Cairo's Al Sayeda Zainab neighborhood, to the joy of many passersby who approached him to take pictures.
Alaa was spotted earlier this month in Cairo's Heliopolis district celebrating Egypt's footballing victory over Burkina Faso at the latest edition of African Cup.
Both brothers also attended a friendly football match between Egypt and Tunisia held in Cairo on Jan. 8., carrying on a tradition seen under their father's reign in which they attended games played by the national team.
They were also spotted at Cairo-working class district Shoubra in December having dinner and surrounded by people rushing to take photos with them.
They also appeared at the funeral of prominent Egyptian actor Mahmoud Abdel Aziz, and offered condolences to actor Mohammed Sobhy on the demise of his wife.
Their first public appearance ever since their release was at the funeral of journalist Mustafa Bakry's mother.
Release from jail
Having served three years in prison, the Mubarak brothers were released in 2015 in the case publicly known as the "presidential palaces case." Mubarak and his sons were sentenced to imprisonment on charges of seizing public funds.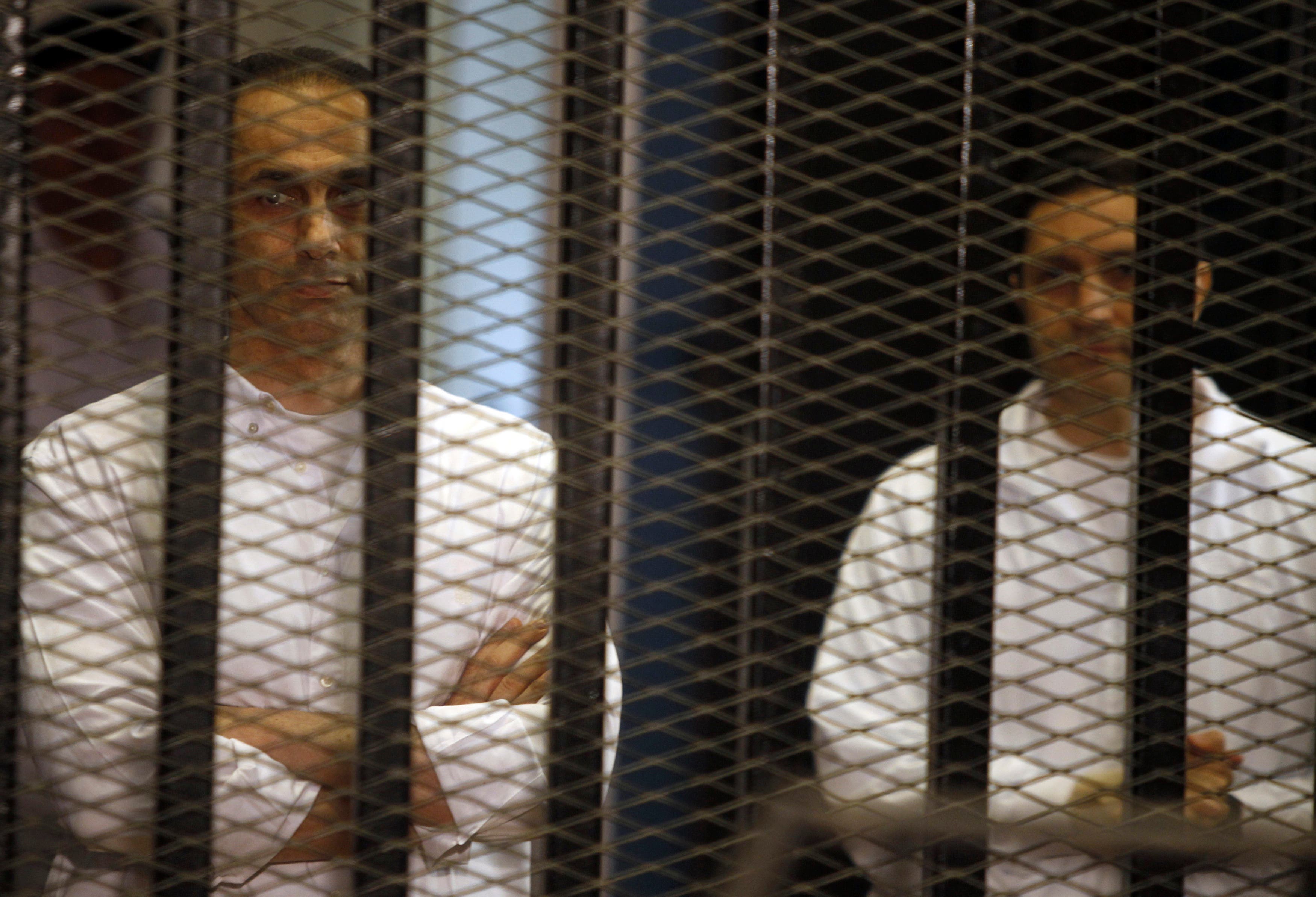 An appeal by prosecution against their release at the time was rejected.
Shortly after his release, Gamal celebrated the birth of his son Mohammed.
Their mother, Suzanne Mubarak, had been away from media attention since an interview with Kuwaiti journalist Fajr al-Saeed in 2015.
Back into limelight
Once again, the Mubarak family is making a comeback into the public life, perhaps insisting to appear as heroes who chose not to flee their battle.
Their several appearances triggered rumors that Mubarak's youngest son Gamal could be preparing a return to Egypt's political scene, making a longtime dream come true.
It was generally believed that Gamal was being groomed to succeed his father in power given that he was a leading figure at that National Democratic ruling party at the time.
While he continuously denied the allegations, many in Egypt believe that Gamal was going to be the president if the uprising did not change the course of Egypt's political episodes.
A Facebook page has been created calling on Gamal to nominate himself for presidency in the upcoming 2018 elections. The latter is said to have denied any ties to the page.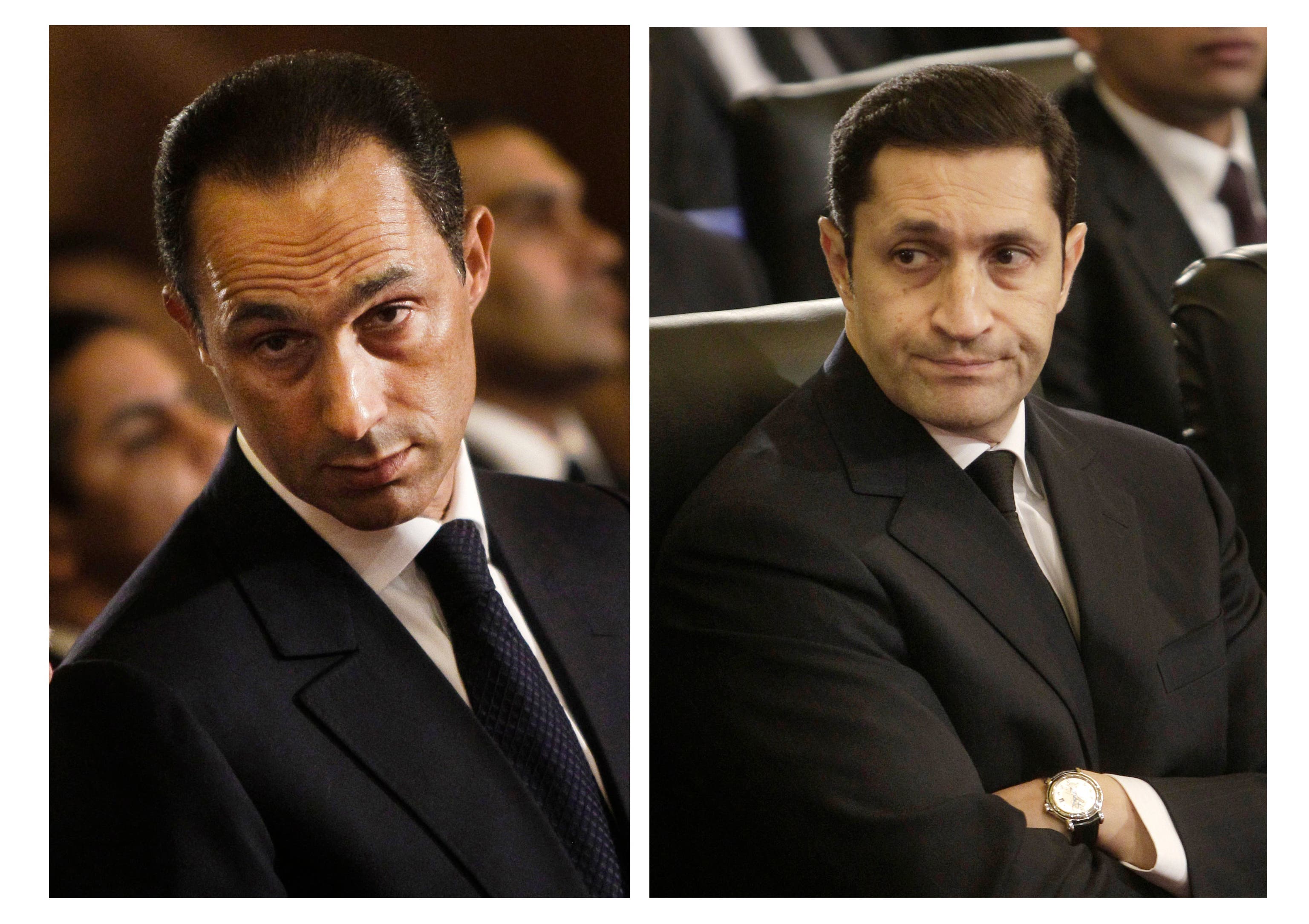 Constitutional expert, Shawky el-Sayed, explained that a ruling in a criminal case has been issued against Gamal Mubarak, and as a result he has "no right to stand for election, or participate in political parties" as quoted by al-Dostour newspaper.
Meanwhile, Jamal Fayrouz, professor of psychiatry at the University of Cairo, said the appearance of Mubarak's sons in public gatherings could mean that they are trying to gauge their approval ratings among the Egyptian public in case they return to the political scene once again.
"But their attempts will fail," he told al-Fagr newspaper, stressing that the Egyptian people remember what the Mubarak regime did to the country.
On the other hand, Hala Mansour, a sociology professor, told the newspaper their repeated appearances can be considered normal, given that they have been under the spotlight for years, adding that this should not be cause for any political concerns.