In pictures: How is the Great Mosque of Mecca cleaned?
1,245 work around the clock to clean the Great Mosque of Mecca
1,245 work around the clock to clean the Great Mosque of Mecca and offer their services to worshippers and pilgrims. The number is increased to 1,715 during Ramadan and the hajj season while the number of female workers is increased from 210 to 341.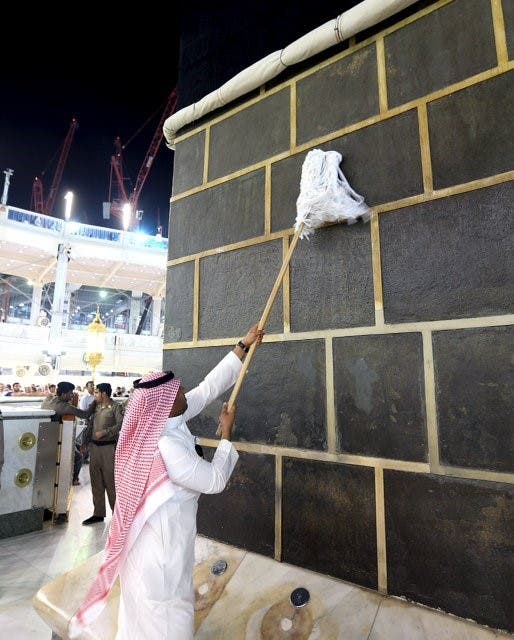 How do they clean the Great Mosque?
Modern equipment filled with 200 gallons of rosewater is used to perfume the passages and hallways of the mosque. Six incense burners perfume the mosque with oud between sunset and evening prayer while the mosque's officials perfume the Kaaba's gutter, kiswah, and black stone five times a day.

The hygiene management at the Grand Mosque said cleaning the mosque takes 45 minutes while the Mataf is washed in 20 minutes. 400 liters of water are used in the process.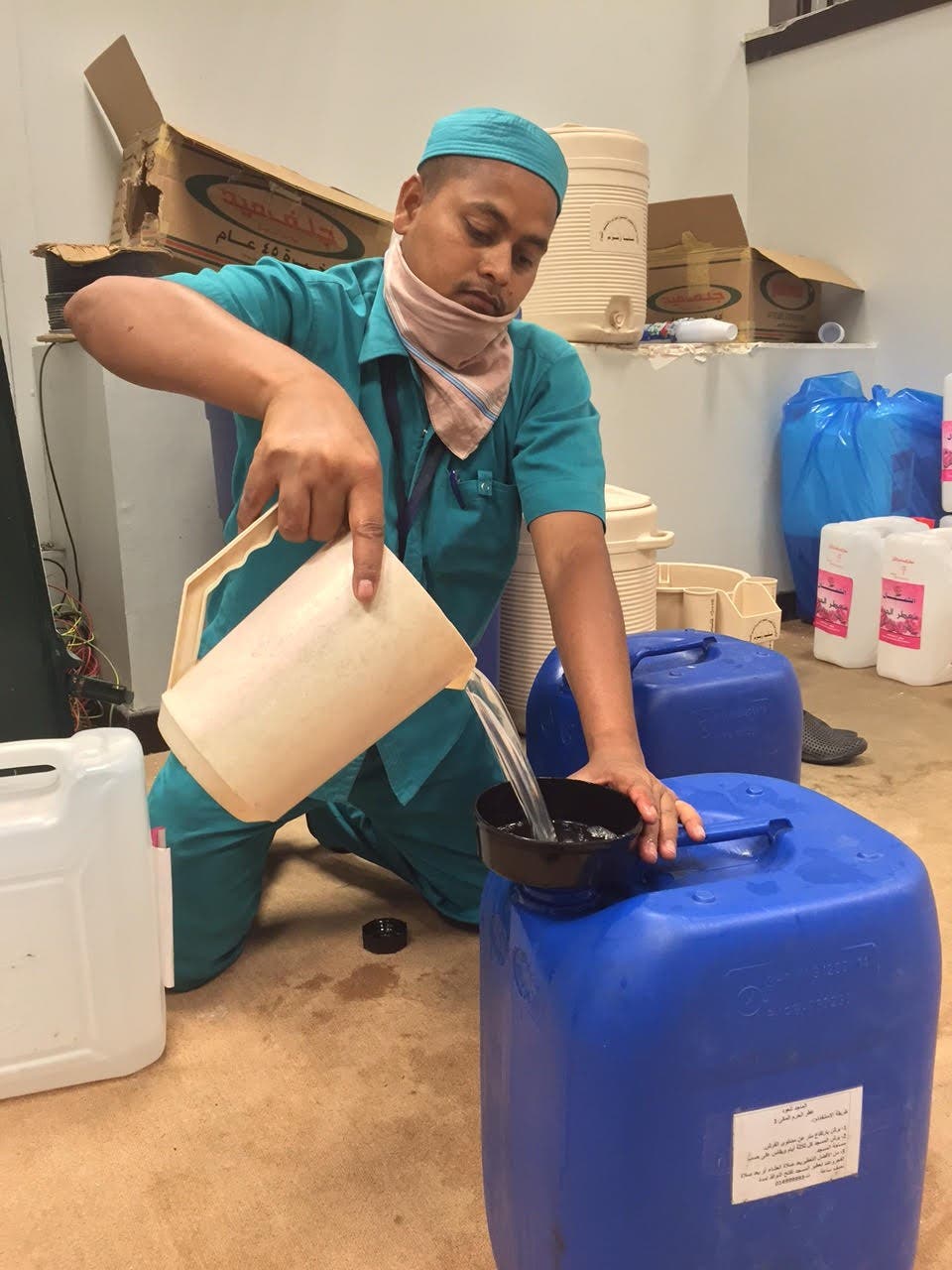 The company in charge of cleaning the Grand Mosque and the Prophet's Mosque has replaced chemical detergents with natural organic detergents which are made of beneficial bacteria like those present in plants and dairy and they are processed to produce natural enzymes. The bacteria help in the cleaning process as it treats and breaks down dirt like dust, harmful bacteria, blood and urine.

The treatment process lasts for 14 days and the treated bacteria and dirt become harmless. These natural cleaning products also get rid of unpleasant odors.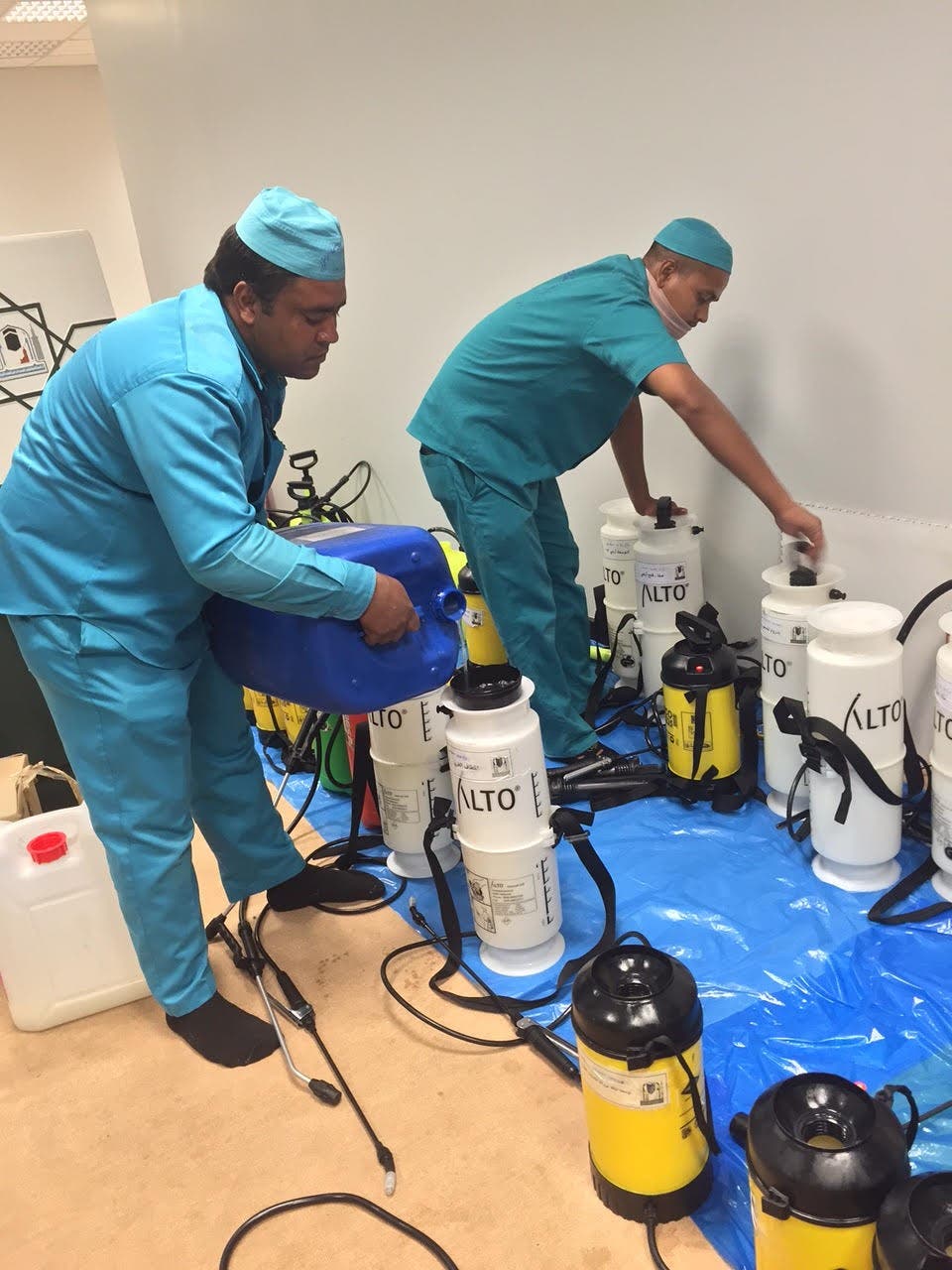 As for rugs, more than 150 carpets are washed a day in the largest carpet laundry in Mecca.

Work is divided on four shifts and different teams which tasks are clean pillars, walls, roofs and domes, clean corridors' floors and perfume them with oil, clean escalators, clean stairs, clean copper plates, clean water and rain drainages, clean outer walls, windows and areas where pigeons gather and clean toilettes.

301 machines and equipment are used in the cleaning process and they include washing machines, floor cleaning machines, vacuum cleaners and golf carts.

According to the Great Mosque's management, the amount of waste can reach 300 tons a day during the peak times, while in ordinary days, it is 100 tons a day.