Brutal killing that made a Yemeni immigrant hero of US labor movement
His name may not appear in history books, however, Nagi Daifallah has had a lasting impact on the social and political fabric of American society
Hundreds of ethnic Yemeni business owners running New York City neighborhood corner shops reminded the American society of the important role foreigners play when they closed shops earlier this month to protest against the travel ban imposed by President Donald Trump.

The Executive Order that barred people from seven Muslim-majority countries – including Yemen – to enter the US led to widespread debate.

The rally in New York, where at least 1,000 Yemeni-run small businesses shut down in protest, brought back memories of the contribution Yemeni immigrants have made to the American society over several decades, especially related to worker and farmer rights.
A celebrated figure
Nagi Daifallah is one legendary figure that stands at the forefront. His name may not appear in history books but Daifallah has had a lasting impact on the social and political fabric of American society.
His story inspired many to the extent that in 2013, an Orange County Democratic Group introduced the Social Justice Award in his name. So who exactly was Daifullah and what is he really known for?
Daifallah's story has all the trappings of tragedies related to marginalization of immigrants and the often gory struggle of activism in communities of color.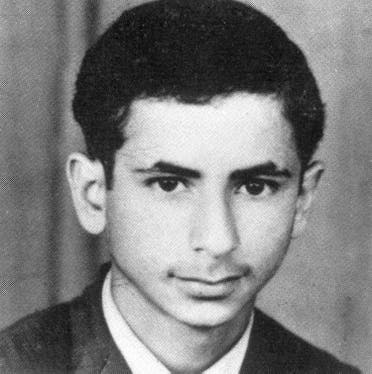 As a Yemeni immigrant who was a leader in the United Farm Workers in California, Daifullah was fighting in solidarity with laborers from all backgrounds and nationalities, advocating for the rights of farm workers.
His contribution was heroic in all sense of the term until he was killed by a County deputy sheriff on August 15, 1973 at the rather tender age of 24.
Brutal killing
True to his instincts, Daifullah was leading from the front during the 1973 grape farmers' strike that was organized by Cesar Chavez - an American labor leader and civil rights activist. The strike was in response to routine harassments and arrests taking place at the time.
Deputy sheriff Gilbert Cooper of Kern county singled out Daifullah and hit him with one forceful blow to the head using a metal flashlight. The brutal attack severed his spinal cord from the base of his skull. The cop then dragged Daifullah's body by his wrists to the gutter, head dangling and bouncing on the pavement for sixty feet.
Raymond Cordova, who worked with Chavez during the strike, told Al Arabiya English that in his death, Daifullah "became the first martyr of the United Farm Workers."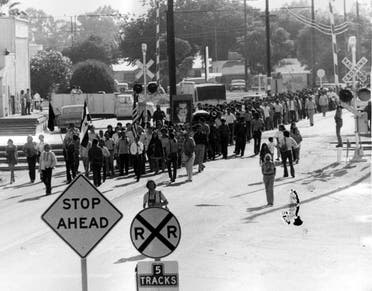 Commemoration
Cordova said that a Muslim and Christian service was held for Daifullah after his death and his body was escorted to the Bakersfield California airport to be buried in Yemen.
"It is a day I will never forget, we were in excess of 7,000 Union Brothers and Sisters who escorted his body. I believe the march covered around 11 miles and the only sound you heard was the shuffling of our feet as we marched," he said.
Daifullah, who had left Yemen in search of a better life, was revered for his leadership and activism in Union issues and his ability to translate for United Farm Workers as he was one of the few who had learned English.
"Because there are those who subscribe to hatred and racism not only toward Muslims but other minority groups as well, five years ago I recommended to our committee to add the Nagi Diafallah Social Justice Award and recognize those individuals who are Muslim and respected by all communities," Cordova added.
In light of the recent travel ban, Cordova – who is a Catholic – said that if President Trump establishes a Muslim registry, he will register himself as one.