More than 25 years ago, Sudanese Sheikh Bashir Mohammed Bashir decided to no longer talk and he's been dubbed the silent sheikh since then.
Bashir communicates with people by writing down what he wants to say on paper. He participates in conferences and appears on television interviews and also uses a pen and paper to communicate and answer questions.
A graduate of the highly esteemed Sorbonne University, Bashir, who was born in 1956, is a scholar who has a lot of followers and believers in his thought and intellect.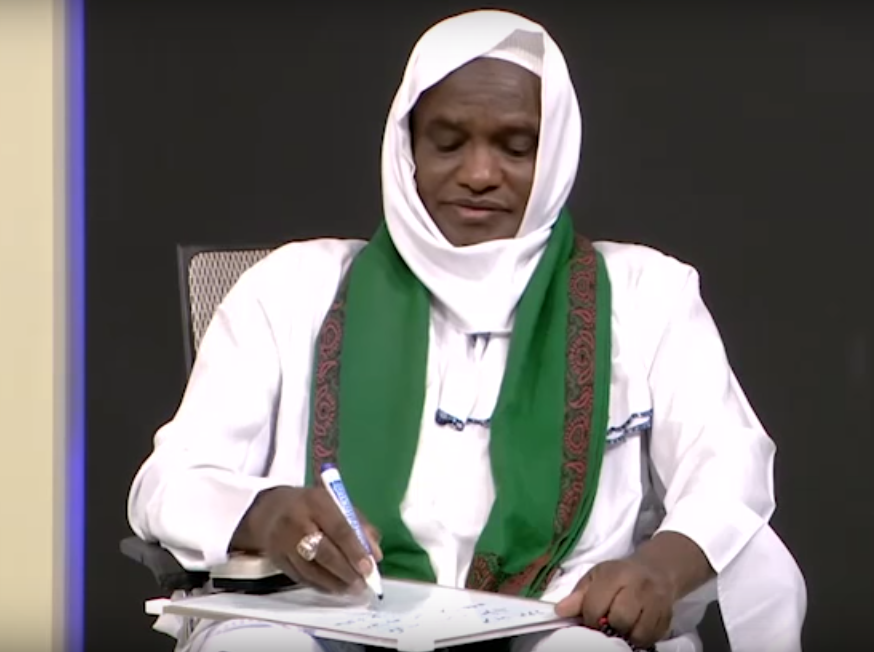 After he returned from France with a Masters Degrees in Economic and Science, he focused on researching and reading Quranic studies. In 1990, he willingly stopped talked and stated he will speak when God wills.
Bashir explained this philosophy of silence by writing down that "the beginning of silence is at the end of speech," but his experience remains a mystery as he believes this is his "own private secret" that's related to his relation with the Creator.
During a television interview, Bashir wrote that ever since he stopped talking, he has known no regrets because the latter are a result of talking.
"My pen only writes what pleases my companions' hearts. I found peace of mind in silence," he added.