A recent price surge witnessed at IKEA Egypt and blamed on the country's fluctuating market, triggered waves of anger among many local customers, who now feel the furniture giant is becoming less affordable.
The Swedish retailer has a place in homes all over the world, and has a special presence in the Egyptian market since it began operating three years ago.

But a significant increase by 100% - 120% in the cost of furniture at IKEA could possibly alienate customers, who have been seeking IKEA smart furnishing suggestions on how to make the most of small living spaces at affordable prices.

Many Egyptian shoppers responded with a wave of anger, saying prices doubled "in a few weeks" during January.

A customer told Al Arabiya English that she felt lucky to buy her daughter's study desk as a birthday gift only days before "it's price doubled."

"The desk cost us 1,200 pounds and a few days later it was set at 2,400, double the original price. The prices surged in a few days," she said.

Some took to social media to express their frustration, posting pictures of before and after prices of their chosen items.
IKEA Egypt replied to Al Arabiya English question on the price increase by saying that "external conditions" can have an impact on prices, "so due to the recent economic conditions and changes with currency, the prices of our products have been aligned."
Egypt's pound plunged in value on Nov. 3 after the central bank floated the currency to address a dollar crunch, threatening to halt imports. The step led the prices of many commodities to rise sharply.

Frankly, IKEA Egypt hasn't been know for it's affordable prices when compared to stores around the world.
An earlier report by Bloomberg compared prices of the retailer's iconic Billy bookcase around the world to find that it's price in Egypt was the most expensive.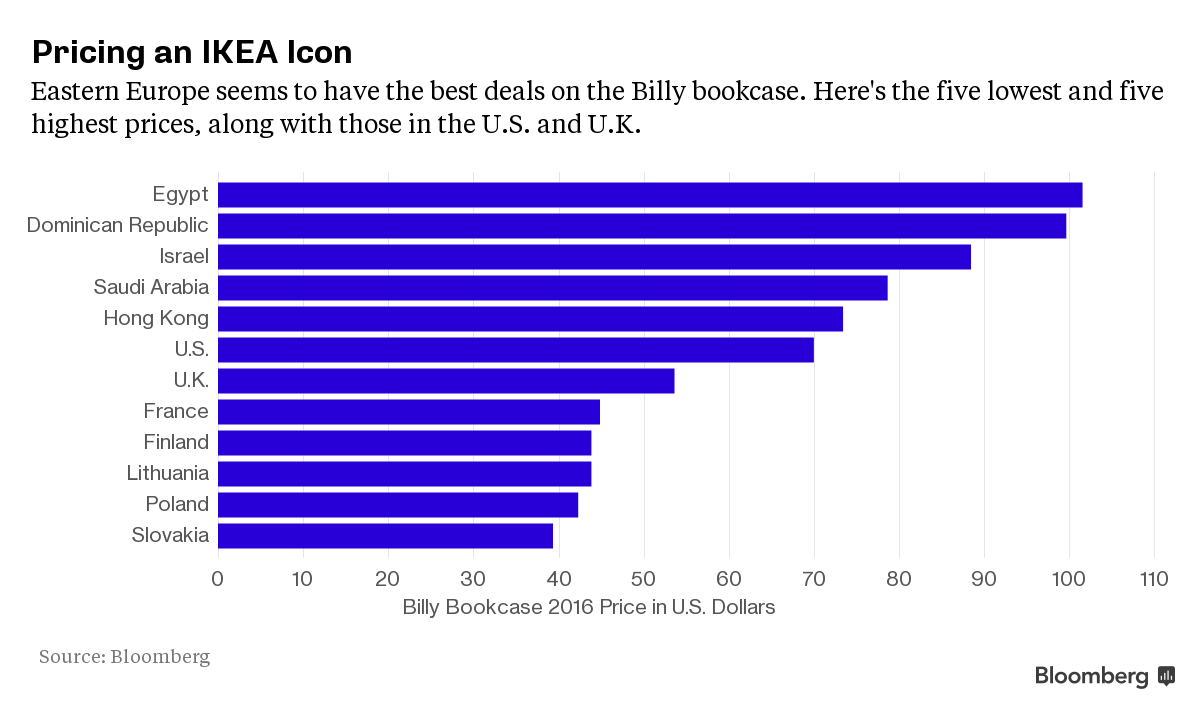 Despite that, IKEA Egypt has been able to surpass other branches opened recently in the Far East with its high sales, the retailer's manager in Cairo said in an interview.
When asked about the Egyptian economy, manager Adosh Sharma told The Daily News Egypt that they have experienced Egypt's fluctuating market issues "a couple of months ago when importing was restricted."
"In terms of the dollar issue, we are aware that the dollar situation is affecting everything, so it will definitely affect us," Sharma added.
The shop, located at Cairo Festival City mall, welcomes 6,000 to 7,000 customers on a weekday, and 14,000 on the weekends, Sharma added.