The Manama neighborhood adjoining Bab al-Bahrain – the gate considered the center point of the tiny island kingdom– has a religious uniqueness unlike in any other Gulf country, let alone any other Muslim-majority one.
It is the only Middle Eastern city to host both Sunni and Shiite mosques, Christian churches for the various sects of Christianity and a Hindu temple, all in walking distance of each other and in a corner of Manama, behind the Sahara Hotel lies the now-dormant Bahraini Jewish Synagogue. It is situated within a few minutes' walk from the Shiite Maatam Madan and the Hindu Sri Krishna Temple.
Native Bahraini Jews trace their ancestry to Iraqi immigrants during the 1880s who thrived in the kingdom working in economic and political sectors. Various statistics had numbered the community between two and a half thousand then down in the hundreds, which in turn dwindled over the years to a mere few resident well-known Families.
Al Arabiya English sat down with Bahraini politician, businesswoman and writer Nancy Khedouri, who has documented the history of Bahraini Jews in her book 'From Our Beginning to Present Day'.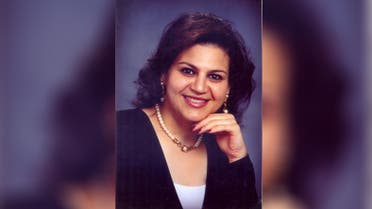 Al Arabiya English: Can you tell us a little about the history of Jews in Bahrain? What were the numbers like in the 1950s for example, compared to now and where did most Jewish Bahrainis originally come from?
Nancy Khedouri: Bahrain's historically dynamic Jewish community are all from a common historical background, which unfortunately dwindled from several hundred people to a mere thirty-six! but who continue to contribute to interfaith understanding.
The Jews of Bahrain trace their roots back to the first Jewish people who arrived mainly from Iraq in the 1880s, under the reign of Shaikh Isa Bin Ali Al-Khalifa, establishing themselves in Bahrain in search of a better quality of life.
Although previous historical records indicated that the oldest Jewish person in Bahrain resided since 1873, it has always been known to the Jewish community of Bahrain that the first of the Jewish settlers in the Archipelago, arrived in Bahrain from Basra, Iraq, during the late 1880s.
My immediate family is third generation, although we also have Bahraini-Jewish families who are fourth and fifth generations. My late grandparents originated from Iraq and the Jewish community of Bahrain are Sephardic Jews.
Al Arabiya English: What have Jewish Bahrainis contributed toward the kingdom's society? Families like the Halwachi's – originally from Iraq – for example changed the sweet industry in Bahrain forever, so is there something similar with the Jewish community?
Khedouri: Many Bahraini Families, regardless of religious differences, have helped contribute to our country's economy and other sectors.
As for the Jewish community of Bahrain, they have contributed largely to the economic sector as they worked at banks or as money exchangers. The have also contributed to the education sector, as many were teachers at the government and private schools. The health sector was blessed with a famous mid-wife, 'Um-Jan,' who was of Jewish faith and was known to be 'A Mother to All.'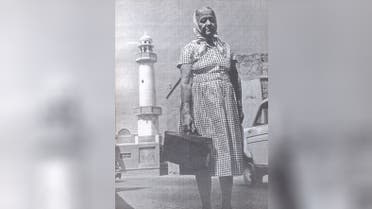 The Jewish community continues to effectively play a key role in inter-faith dialogue, one of the constructive hallmarks of my country. As to those whose occupation falls within the administrative aspect, they have been skillful and successful in whatever role they have been appointed to.
Al Arabiya English: You and Houda Nonoo have contributed massively to the political landscape in Bahrain through your appointments in the Shoura Council and abroad through Nonoo's ambassadorship. Will we ever expect to see a Jewish Bahraini perhaps contest the local elections? Is the community ready to embrace such an idea or something that is looked at as unnecessary?
Khedouri: Contributing to the political landscape of our country has been a great privilege for my first cousin Houda Nonoo and for myself.
As for myself, serving as a Shoura (Consultative) Council member and as part of its Foreign Affairs, Defense and National Security Committee, the law-making process has been wonderfully challenging. There is great respect between my colleagues and myself, regardless of our religious differences and we all work together as a family of lawmakers. I am happy to serve my country and the People of Bahrain and look forward to continue to serve in any role appointed to.
As for any member of the community contesting in local elections, this is a personal matter for each Bahraini individual - regardless of whether they are from the Jewish community or not - and such decisions usually depends on opportunities that may arise, nearer the time elections are held.
Al Arabiya English: Can you tell us of a time when you first realized you truly belonged to the Jewish-Bahraini community rather than just being Bahraini? A moment in your childhood perhaps that made you think about identity as a discourse?
Khedouri: I am proud of my unique identity as a Bahraini of the Jewish faith, a Gulf National, an Arab.
Religious festivals celebrated at home come to mind from my childhood memories and I feel that by celebrating these Holy days are what helped maintain our identity as being of the Jewish faith. However, as Bahrainis, we were never segregated from other citizens of other faiths in the society. In fact, the happy and sad times always brought us together, closer and stronger. Our homes continue to be open to each other and we attend each other's ceremonial and other social gatherings.
The open-mindedness of the Bahraini nation is a blessing that impresses many communities around the world and I feel very proud as to how my country is a shining example of peaceful co-existence.
Al Arabiya English: The local Synagogue near Bab al-Bahrain has been widely written about in many papers yet not many in our region know about it. It has been closed and inactive for a number of years. Can you tell us more about it, your memories of it during your childhood and if there are any efforts to rehabilitate it to its former grand state?
Khedouri: Bahrain is the only Gulf country to have a Synagogue and it was the Bahraini Jews themselves who opted not to maintain an operational Synagogue, due to the difficulty of having to maintain the quorum of ten men to commence the daily prayers, three times a day.
The Synagogue was established in the 1930's and funded at the very start by a Jewish French pearl-trader who decided to ensure that a place of worship be available for the community. He entrusted a member of the community at that time with the responsibility of looking after the Title Deeds of the premises.
PHOTOS: Inside Bahrain's Jewish Synagogue in Manama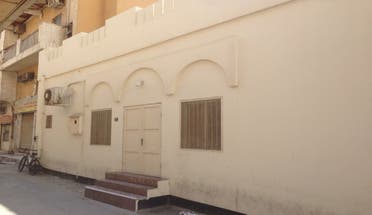 Although the Synagogue is no longer operational, Bahraini Jews have always been blessed to have been able to maintain their tradition and have always been allowed their freedom of worship.
The younger generation were taught basic knowledge about the sanctity of our 'High Holidays' and the importance of our Holy Sabbath Day, as conveyed by their grandparents to their parents.
Today, many Jewish people from various communities who happen to visit the Kingdom of Bahrain, tend to express a keen interest to see the locations of the Synagogue and the Jewish Cemetery.
Al Arabiya English: Can you talk to us about Bahrain's King Hamad bin Isa Al-Khalifa's efforts and vision of a "diverse and tolerant society" and how the Jewish community – along with their Christian and Muslim brothers – are a part of enacting that vision?
Khedouri: With the gift of farsightedness, the structural reforms that His Majesty has undertaken to empower women in the Kingdom of Bahrain has truly provided the platform to recognize me and my service to the country.
In the Kingdom of Bahrain, we are blessed with a benevolent King who allows for freedom of religion and worship. I personally prefer to use the words, 'religious freedom,' compared to 'religious tolerance,' because when I participate at events whose titles carry with it the word 'tolerance,' I anticipate the one or two who will abuse it. They will suggest that it represents a danger. They will suggest that it means "bearing or putting up with someone or something undesirable". They will seek to achieve an air of 'intolerance' from some people to others and in particular towards other religions or ideologies that teach about "tolerating all views".
Thankfully, however, to most people 'tolerance,' has been redefined. We now understand it to mean "an attitude wherein all values, beliefs, lifestyles, claims to the message of truth, are treated equally."
Therefore, if taken within the context of this new definition of 'tolerance', i.e. if we are to promote a tolerance of all religious ways, beliefs and doctrines and if we are to adopt a doctrine that will stop us from being 'intolerant' of other people's beliefs, we improve life in this World for everyone. We want to adopt such a way of life because we know and believe that everyone has a right to his or her own opinion in any subject; and each one of us on this Earth is permitted to arrive at a definite conclusion or truth; and we are each entitled to decide what is right and what is not according to God's word. In this way, we will all help make our world a better place.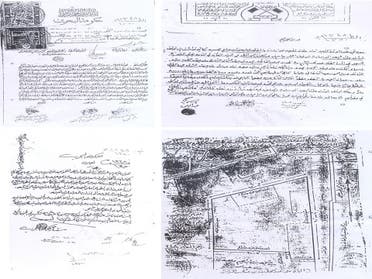 Pursuing truth in this context of 'tolerance,' means teaching our children to embrace all people, without following their beliefs. It means showing them how to listen to and learn from all people, without necessarily agreeing with them. It means helping them courageously but humbly speak the truth, with gentleness and respect, even if it makes them the object of scorn or hatred. Being 'tolerant' of each other and respectful towards one another, brings about a true community and culture in the midst of any diversity and disagreement.
It is also very important to clarify that there is sectarian co-existence and that the Leadership and the Government respect religious days and obligations, as key worship days are granted as public holidays, for example the 'Ashoura' day.
The Kingdom of Bahrain is a country for religious sentiments. Articles 18 and 22 of our constitution allow all citizens to practice freely and enjoy freedom of worship. We are allowed to openly display symbols of our religion. As a Jewish home, I have a Home Blessing Mezzuzah affixed to my front door and it is respected by my Muslim and non-Muslim friends.
What is a most beautiful aspect of my country is that Mosques, Maatams, Churches, Hindu and Sikh Temples and the Synagogue, all stand side by side and we all celebrate each other's festivals and know about each other's cultures because we have learned to integrate together in our society and have understood the importance of respecting each other's identity, as this is an accommodative hallmark of our governance.
Expatriates feel so attached to Bahrain because after living here for years, they take it to be their first Home. When time comes for them to have to leave, they are in tears and many decide to retire here because their heart and mind are embedded in the soil of Bahrain.
Al Arabiya English: Is there anything you'd like to add that you feel important that Al Arabiya English and its readers need to know about?

Khedouri: Some Western organizations and media have not portrayed my country in a fair way. To err is human and a better grasp of any local news is best obtained when you live within the reality. This would enable any media to be more objective in its coverage.