Cairo – Nabila Fawzi Hanna is a 69-years-old Egyptian Christian who recently fled with her sisters and nephews from the northern Sinai town of Arish after what she described to Al Arabiya as marracres being carried out by ISIS.
Hanna recounted to Al Arabiya about the horrifying details she experienced for hours at her home in Asyut Street in Arish, where ISIS militants attacked her house and killed her son and her elderly husband only to burn them afterwards.
She said that she returned from praying at church at 10 pm last Tuesday and when she heard intense knocking on the door. She had asked her son Medhat, 45, not to answer it sending danger lurked behind the door. She had initially thought that a group of thieves were taking advantage of her husband's inability to move and tried to break into the house.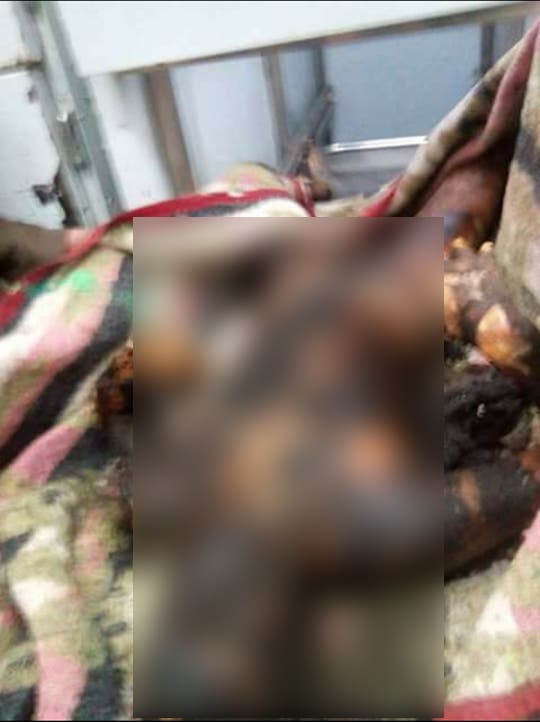 She said that her son did not comply and opened the door to find three masked gunmen who spoke with a Bedouin accent. They put him to the ground and dragged him to the back of the house and then fired bullets into his head, instantly killing him.
She was shocked by the horror of what has just happened and tried to stop the militants but they ignored her and went into her bedroom where they shot her husband, 72-year-old Saad. They asked her on where the family hid their money, any gold jewelry and phones, saying that they stole what they found.
READ MORE: Coptic families who fled Sinai in fear, grapple with uncertainty
Finally, they tied her up to immobilize and carried her out of the house. They lit the house on fire, burning everything behind.
The tragedy facing the Hanna family is just one of many in recent days as churches in the Suez Canal city of Ismailia receive dozens of Coptic families who escaped their homes in North Sinai out of fear of being attacked by ISIS and extremist militants.
Many of them were from the city of El-Arish, where at least seven Christians have been killed recently. ISIS, which is waging an insurgency there, claimed responsibility for the killings, five of which were shootings. One man was beheaded and another set on fire.