A Jordanian army ambulance pulled up at a makeshift clinic a few hundred metres from a desert border camp where tens of thousands of Syrian refugees are trapped in no man's land.
A paramedic clambered out, carrying an emaciated boy around two years old.
"Whose child is this?" he shouted as a border guard covered the crying child with his jacket to protect him from the cold.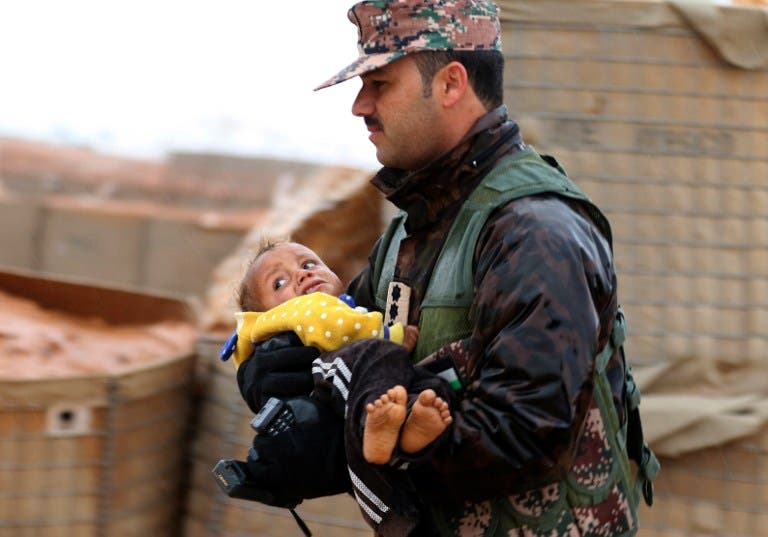 A woman in the ambulance said the boy's family had left him on a berm, an earth embankment running the length of Jordan's borders with Syria and Iraq, in the hope he would be taken for treatment.
The UN set up the clinic just inside Jordan in December to serve Rukban camp, a makeshift settlement in no man's land on the border with Syria where the United Nations says 60,000 Syrians are trapped.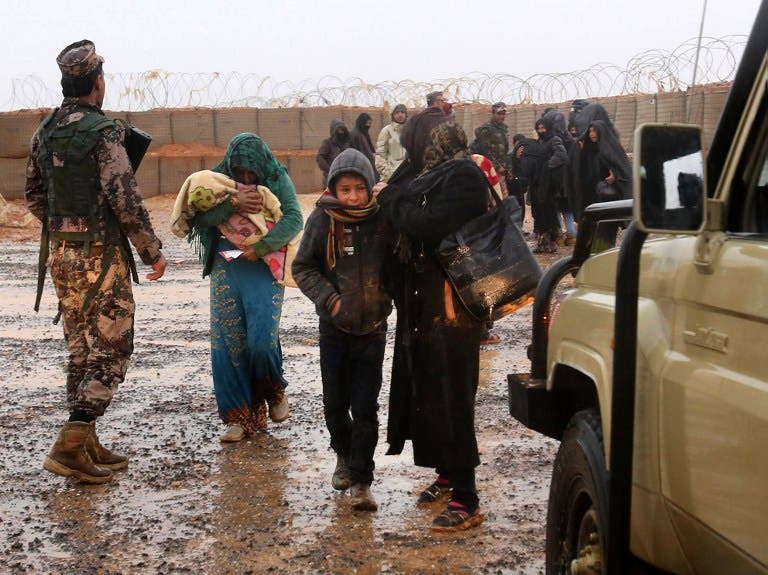 The temperature in the desert varies from a searing 50 degrees Celsius (120 Fahrenheit) in the summer to below freezing in winter.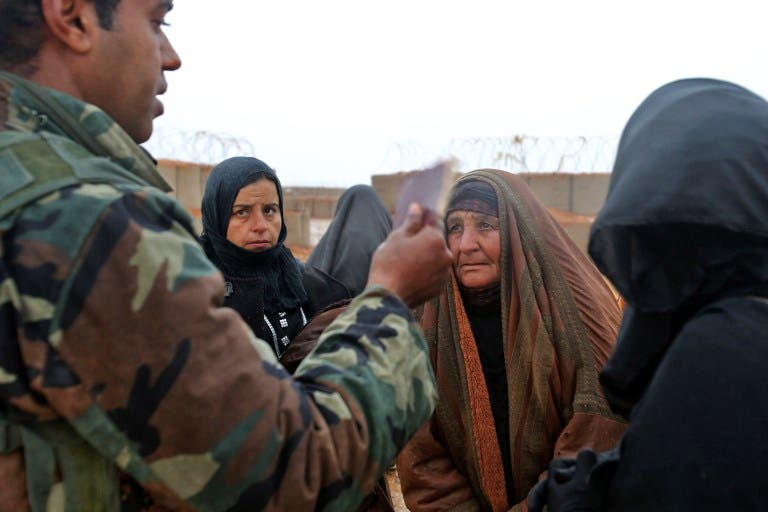 "The conditions are very, very hard," said Maria, 30, wearing a hijab and a black gown covered in mud, waiting at the clinic in the cold and pouring rain.
She fled to Rukban from the Islamic State (IS) jihadist group's Syrian stronghold Raqa nine months ago in a terrifying 18-hour journey.
Three of her children had died in the fighting.
"I want to go back to Syria when things calm down. But now I can't go back to my death," she said. "The hell of waiting here in the desert is easier than going back to die."
Closed borders
At the time when Syria's war broke out in March 2011, Jordan operated 45 border crossings. By 2012, it had closed all but five over security concerns.
Syrians continued to stream in -- the kingdom now hosts around 650,000 UN-registered Syrian refugees, along with a further 700,000 who are not registered, the government says.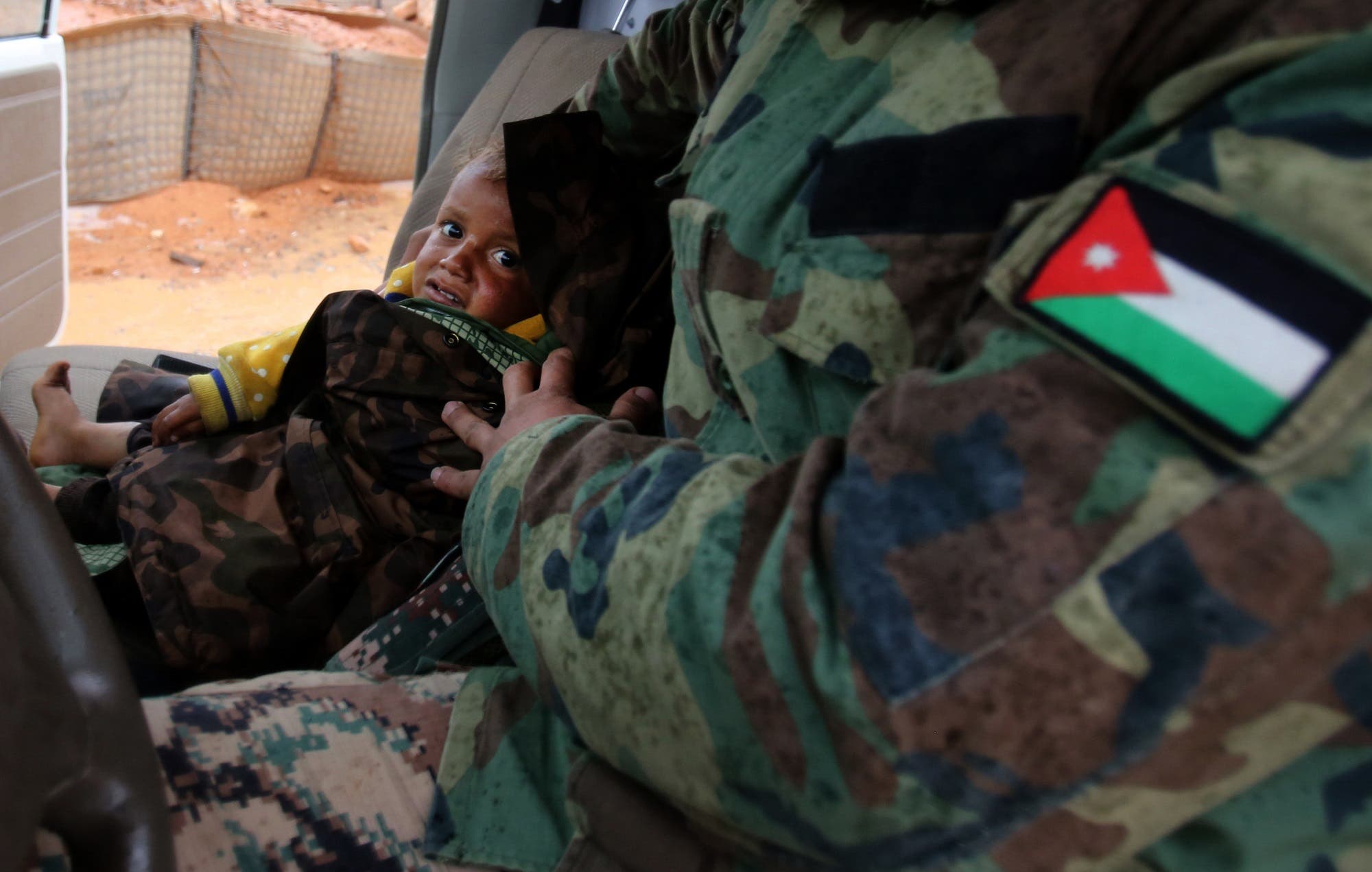 In June 2016, a car bomb at the Rukban crossing, claimed by IS, killed seven Jordanian security personnel. The army responded by closing the border completely and declaring it a military zone.
Syrians in Rukban were blocked from entering Jordan and aid deliveries halted for much of the summer. In November, they resumed, with regular batches of essentials dropped over the border by crane.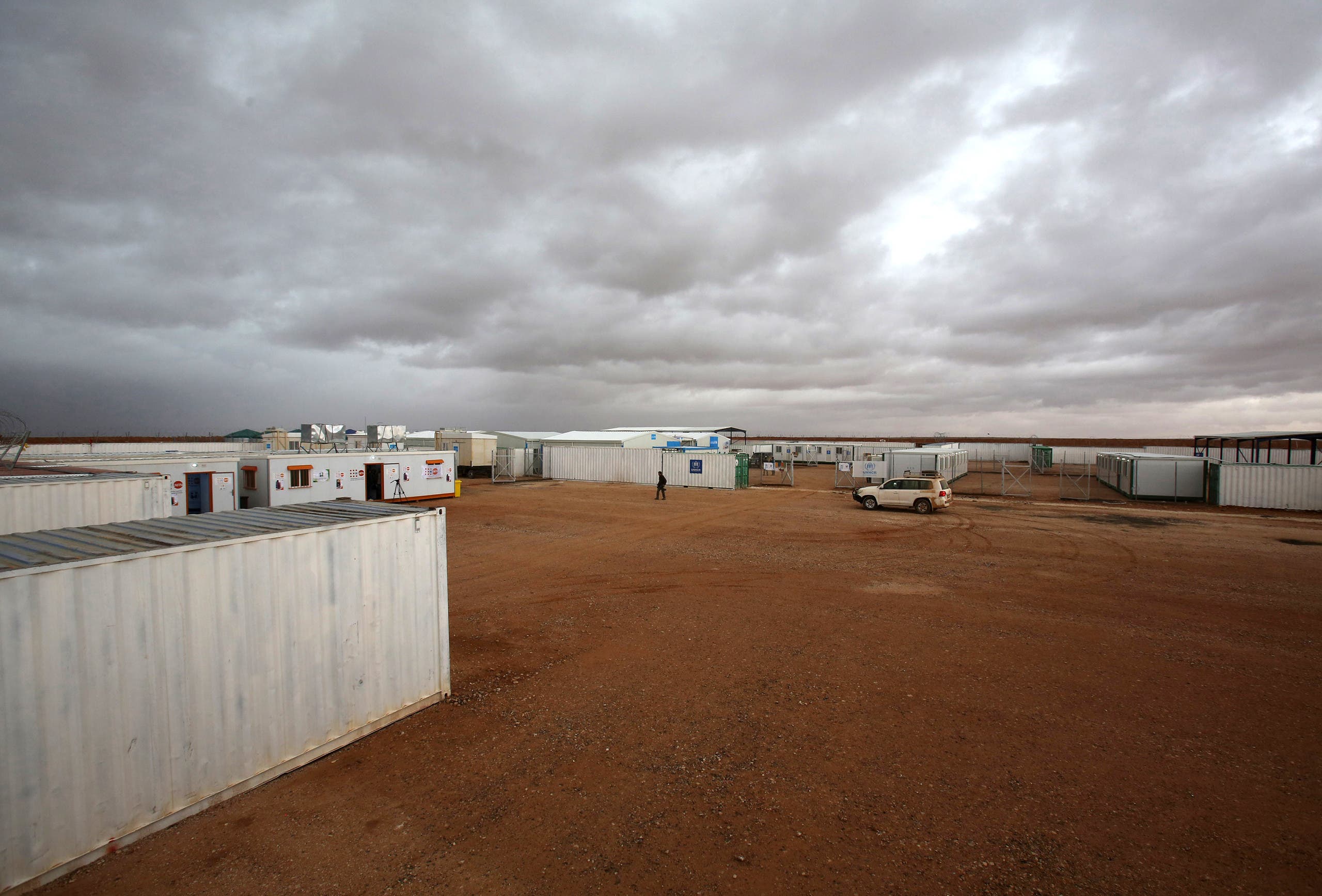 With residents in desperate need of health care, the UN in December opened the clinic in pre-fabricated huts a kilometre (less than a mile) from the camp, under Jordanian protection.
Every day, the UN and Jordanian border guards shuttle people in for treatment then return them to the camp. The clinic has treated 785 patients from Rukban and the smaller camp of Hadalat nearby, the UN said.
"The UN is delivering aid to around 15,000 Syrian families trapped in the Rukban and Hadalat areas," said Mohammed al-Hawari, spokesman of the UN's refugee agency, the UNHCR.
"The clinic gives basic healthcare, but cases that need specialist treatment are referred to Jordanian hospitals."
The clinic sits in a sensitive military zone. Army and border guard vehicles fan out along the border nearby, as Jordanian forces monitor movements on the Syrian side.
"Our borders are safe, we will not let anyone approach them," said Brigadier General Barakat al-Ajarmah, a border guard commander.
"Our forces have set up cameras along the entire border to monitor it day and night," he said. "Even if IS has a presence in the camp, we are kept informed."
Salah Khodeir, a member of a southern Syrian tribal militia set up to fight IS, to protect refugees and organise aid deliveries, said the camp was safe and that aid was arriving.
"The Jordanians are giving us every assistance," he said, standing near the berm, surrounded by women and children.
Maha, who fled Homs in central Syria a year ago and has been in the camp ever since, waited with her four children, aged between two and 12.
"Life is really, really hard here in the desert. It's so cold and there are lots of diseases," she said. "People need to be allowed in to get the treatment they need" inside Jordan.