Egyptian prosecutors have summoned Dr. Najd Mohammed Khamis, the wife of former Egyptian Prime Minister Atef Ebeid, for questioning as they investigate allegations she tortured orphans at a residential care owned by her association.
On Friday, Khamis was summoned as the owner of Ishraka orphanage in Sheikh Zayed City is being investigation over claims that orphans under its care had been tortured and brutally subjected to sexual abuse.
The investigations have so far revealed that a number of children who had been residing in the orphanage have been subjected to torture and moral, physical and sexual abuse by their supervisors. They have also been subject to violent and brutal punishments. Moreover, the orphanage was not up to the regulations as it provided poor services as well as poor quality of food to children.
The prosecution heard the testimony of 16 children who had been tortured, confirming the outcome of the undertaken investigations.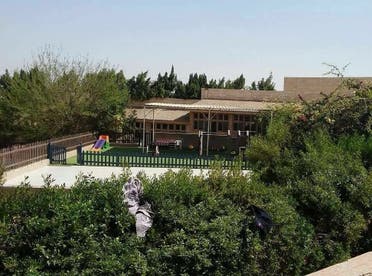 In a related case, the Egyptian Minister of Social Solidarity Ghada Waly met with Dar Al-Orman Charity Association and another national association to follow the undertaking of procedures to solve the problem of the Ishraka orphans.
The Ministry of Social Solidarity appointed a representative to supervise the Ishraka orphanage and a new manager is set to work under the supervision of Orman Association.
Ishraka housed 18 children, 13 of whom were in private schools. The remaining five had dropped out of the public schools they were registered in and are now being tested to assess their situation in order to send them back to school to complete their education.
Khamis is the daughter of Muslim Brotherhood Leader Mohammed Khamis, who was once accused of plotting the assassination attempt against former late President Gamal Abdel Nasser and was sentenced to imprisonment at hard labor for life time.
Her husband Ebeid was appointed Prime Minister of Egypt from 1999 to 2004 and was the mastermind of the privatization process of the public business sector. He was tried on corruption charges after the January 2011 revolution and died on September 12, 2014.