In the exclusive interview with Al Arabiya News Channel General Manager Turki Aldakhil, Japanese Prime Minister Shinzo Abe, said Saudi Arabia's King Salman bin Abdul Aziz's visit to Japan was of historical significance – the royal visit coming after a gap of 46 years.
Abe recalled a strong bond with the Saudi royal family, ever since the late King Faisal in 1971 paid a visit to his grandfather and then prime minister Nobusuke Kishi's house.
Abe pointed out that he, as prime minister, had visited the Kingdom twice during both his terms, personally believing in the paramount importance of this partnership that goes beyond oil and energy security and now embraces other sectors like economy, education and human resource development.
Saudi-Japan cooperation
Also, the prime minister pointed out that the expanding cooperative framework now has now incorporated other aspects of common interest such as foreign policy and collaboration within the international arena.
Abe described Saudi Arabia as "brimming with a bright and advanced human potential due to the Kingdom's young population."
He said that Japan was "extremely keen to tap into that great resource and assist with the development programs laid out by the government."
Abe said both Japan and Saudi Arabia while embarking on the importance task of building a truly versatile society, is keen to take full advantage of diversity and development.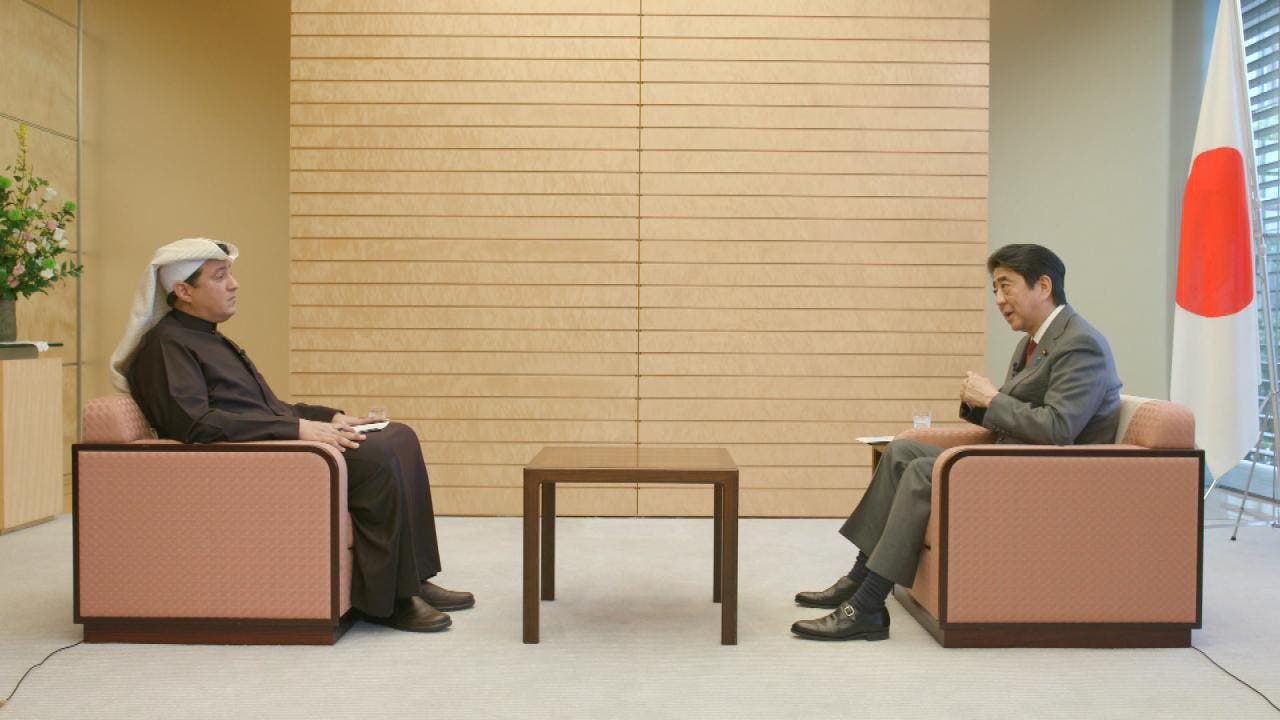 "During the visit of the Deputy Crown Prince HRH Prince Mohamed bin Salman to our country last September, we reached an agreement with his highness to develop the framework and define what we called the 'Saudi-Japanese 2030 Vision'."
The purpose of this joint vision was to work concurrently with the Saudi 2030 Vision, thus satisfying the Kingdom's aim of becoming less reliant on oil and to organically evolve and diversify its economy and workforce strategically as well as discussing Japan's strategy for economic growth.
RELATED: Turki Aldakhil writes: Japan, a nation that survives and thrives
Abe stated that peace and stability of the Gulf region were "absolute priorities and went on to remark that his country appreciates the wisdom of the Arab ancestors that can be equated in the saying "things are better in moderation."
Japan, he said, "counts on the Kingdom, which plays a crucial role in the region."