Badr Al Qahtani, journalist and political editor of the Asharq al-Awsat newspaper, who was in the UK's Houses of Parliament during the terrorist attack in Westminister last week, has revealed to Al Arabiya.net the details of the incident.
Qahtani recalled the moments during the long eight-hour parliament lockdown, describing them as moments of fear and tension, and where everyone was closely monitored.
In the beginning, we were in one of the lords' rooms, one of 1,200 rooms of the palace, he said.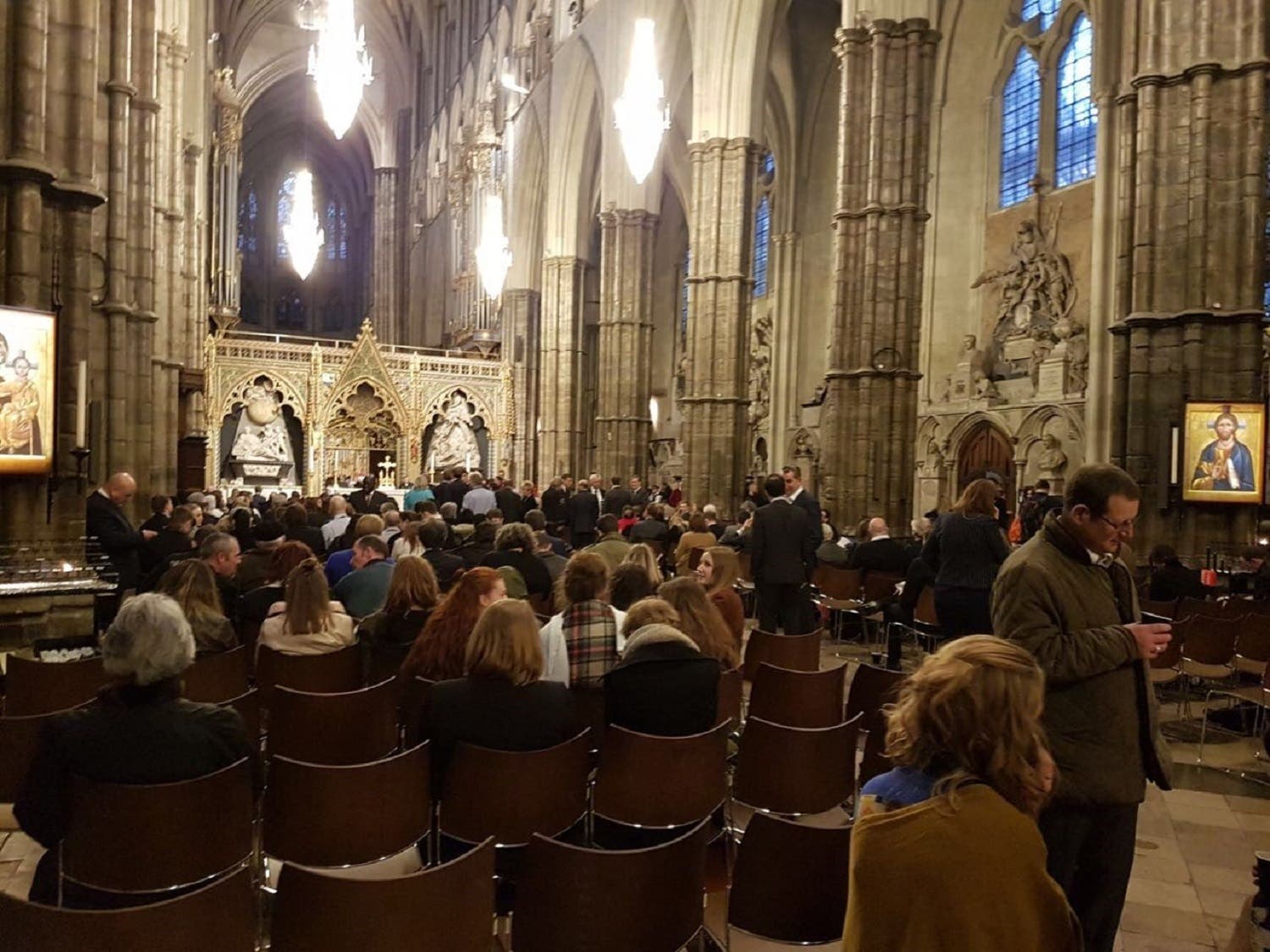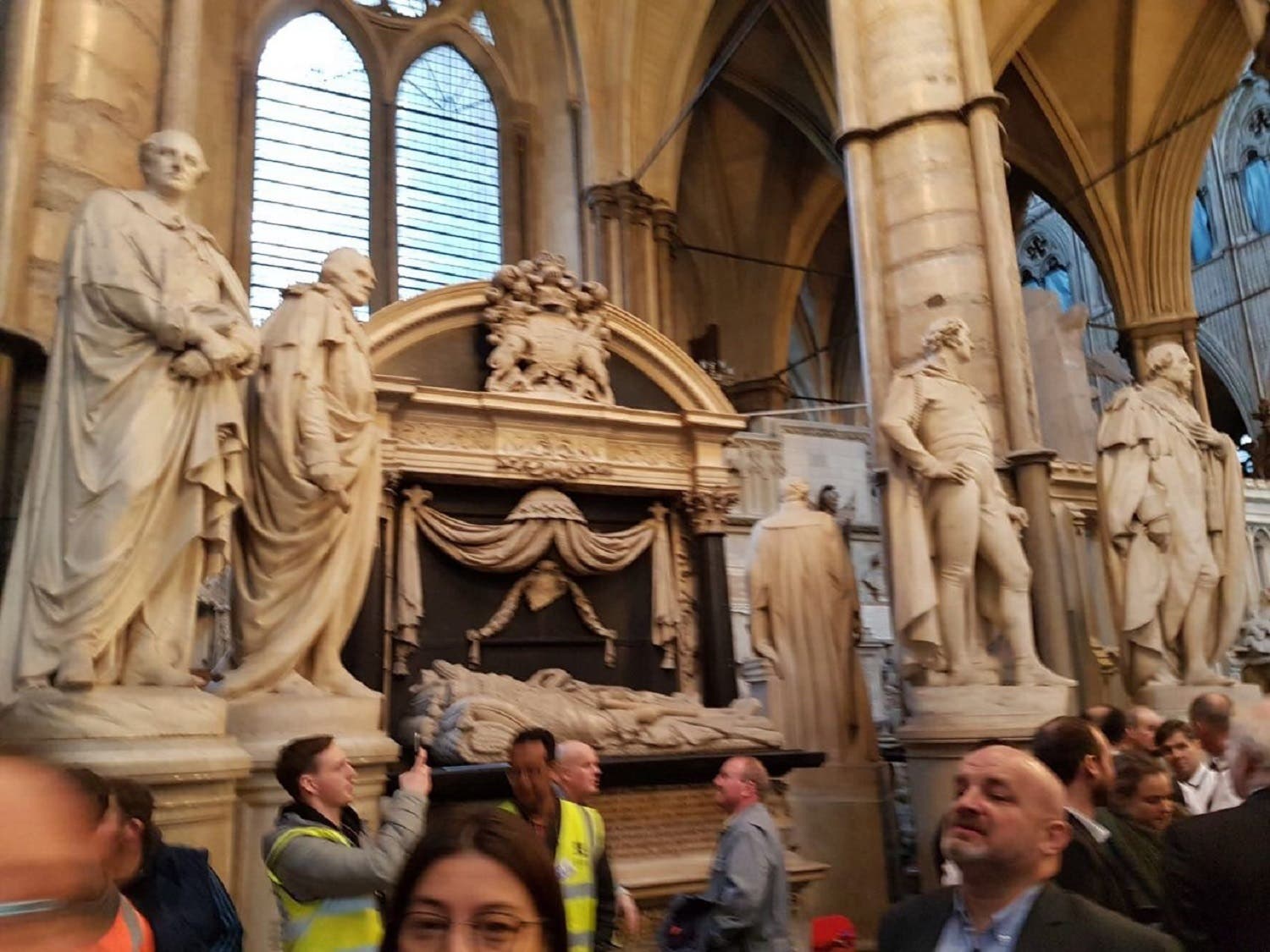 "After a tour that started at 9am and ended at 2pm, and later a lunch, we waited for our meeting with one of the lords. He was preparing to meet us at 3pm. The attack took place at 2.45pm, and news began to spread while gunshots were heard in the background.
"The lords assured us that this was normal occurrence, and happens at times. However, five minutes later, international news agencies and reporters began to call in. There was a press delegation of about 15 journalists from various news agencies across Japan, Argentina, and even Brazil, to Turkey and other European countries.
Qahtani added: "The news broadcast by the agencies stirred up everyone's curiosity… adding to that the sound of gunshots outside the British Parliament. The council turned into a work session."
One of the news reporters spoke of an: "attack and trampling on Westminster Bridge."

He said people began to relax, assuming it was merely an accident that had taken place on the bridge. But as the story developed the news agencies reported of "shooting in front of the British parliament building, and heavy police presence."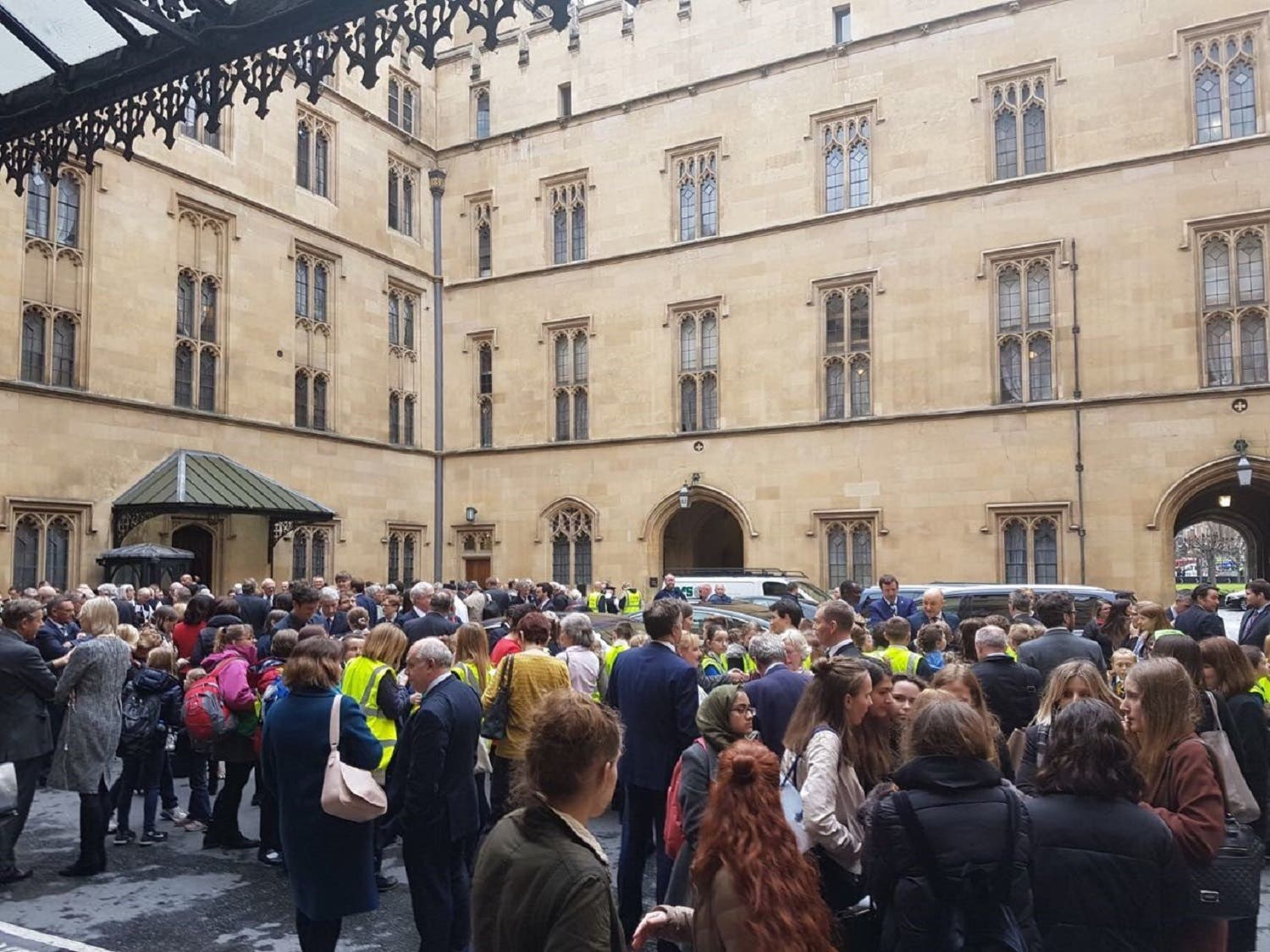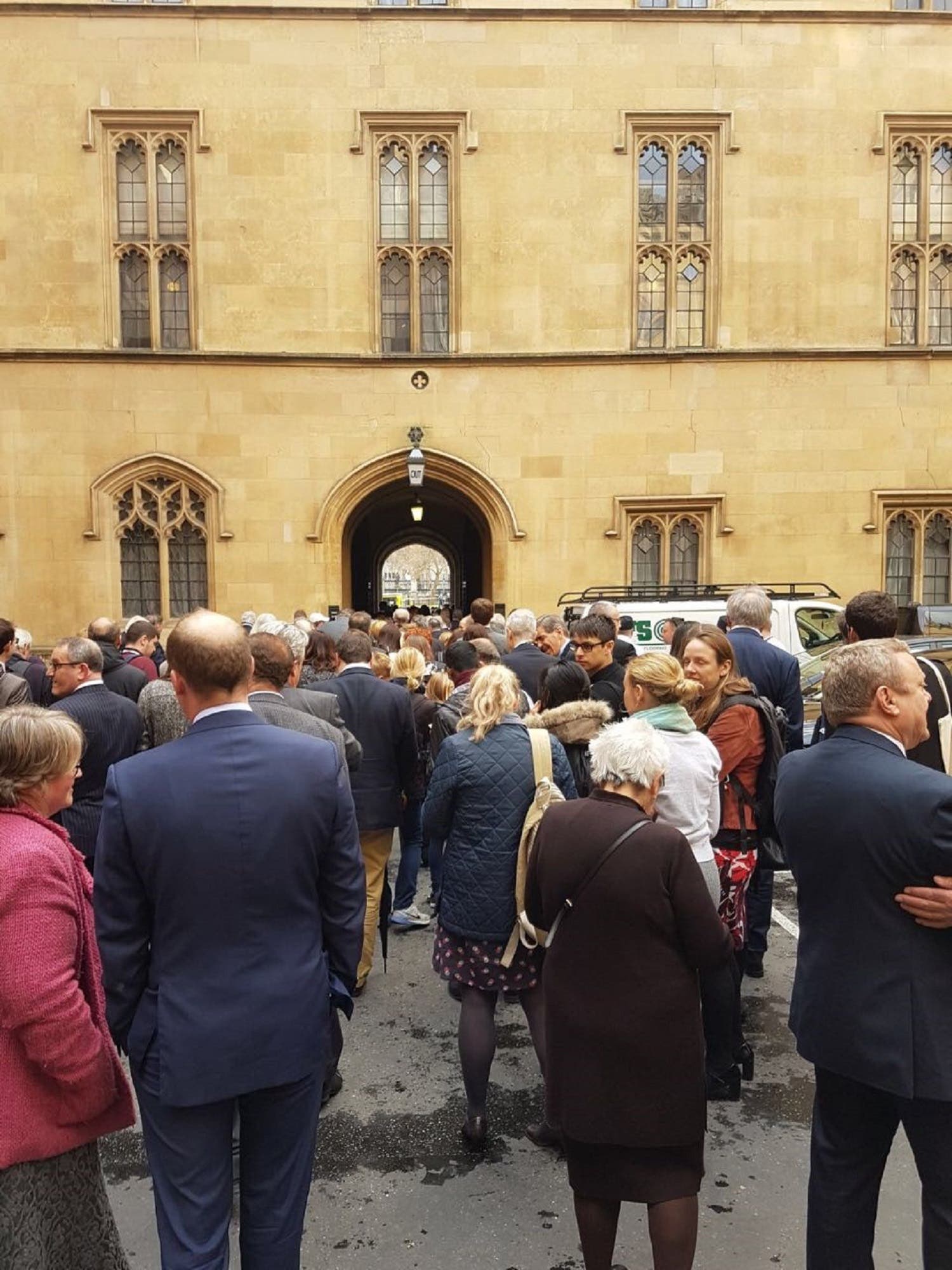 "Everyone realized they were dealing with a terrorist act," he said, recalling the 7/7 events that shook the British capital in 2005.
He said a security man could be heard shouting to people: "Stay put, do not move".

Qahtani added: "The process took about 40 minutes. The voice came back closer this time, 'Please exit, and follow the instructions'."
"The crowd moved to the courtyard, and mixed emotions began to surface, some people were overwhelmed. There was an attack. Security asked us to stay put, 40 minutes later, we were still confused as to how to deal with the attack, and also how to cover the event."
Qahtani said: "We were divided into to two groups: the first group was taken to the courtyard behind parliament, and I don't remember exactly where they led the second group. During our exit, the halls were crowded with counterterrorism forces, plainclothed police officers, and other British security forces."
Lifeless body meters from terrorist
He said only a few feet away from where the courtyard security forces instructed them to move to, was what appeared to be a dead body lying a few meters away from the body of the terrorist who was later identified as Khalid Masoud.
Qahtani continued: "We remained in the courtyard for an hour and a half. Then people began filming and posting on social media sites, something which annoyed security. They were expecting another attacker inside the building, and this prompted them to move us to another location inside parliament so that we would be safer."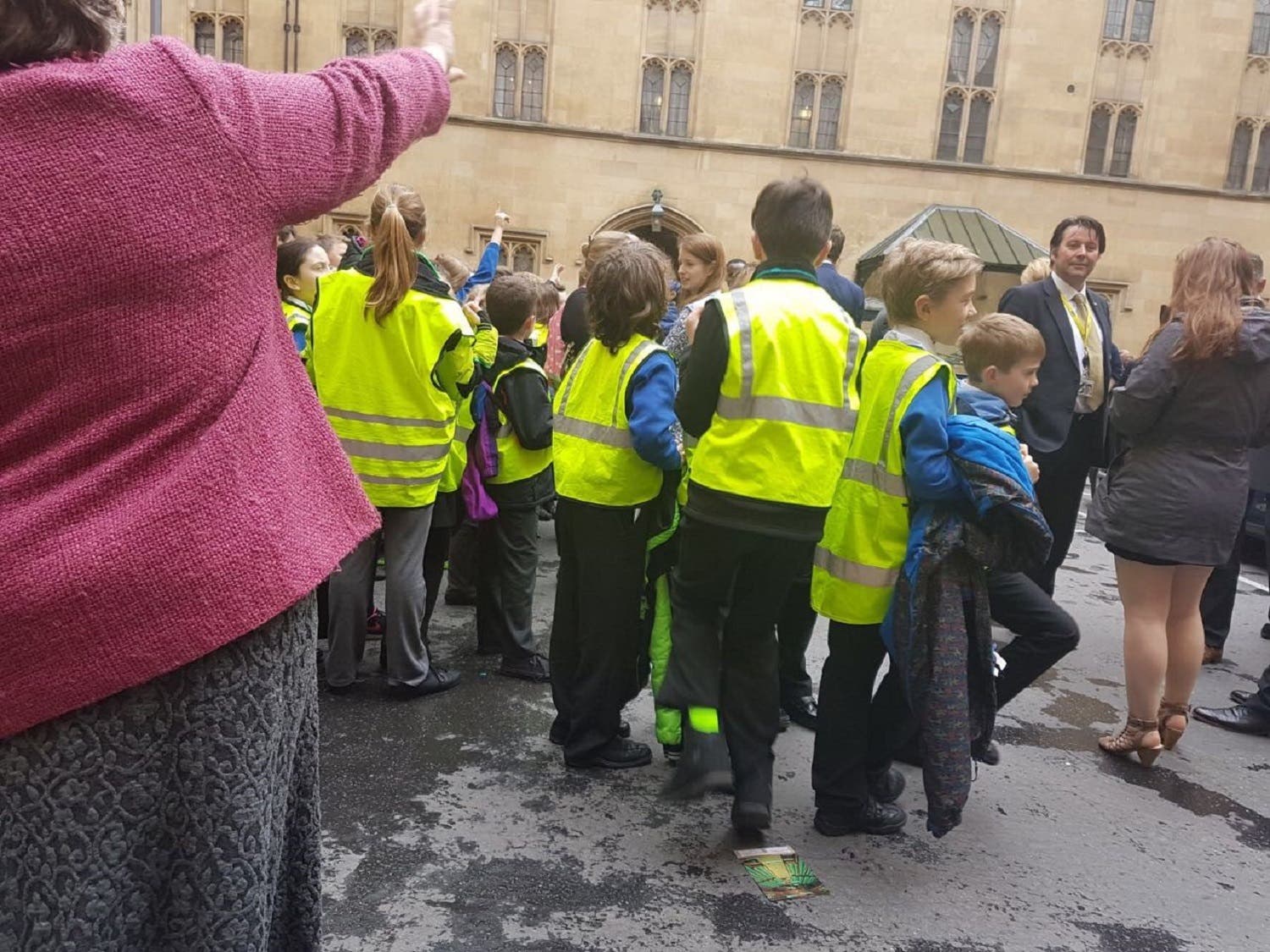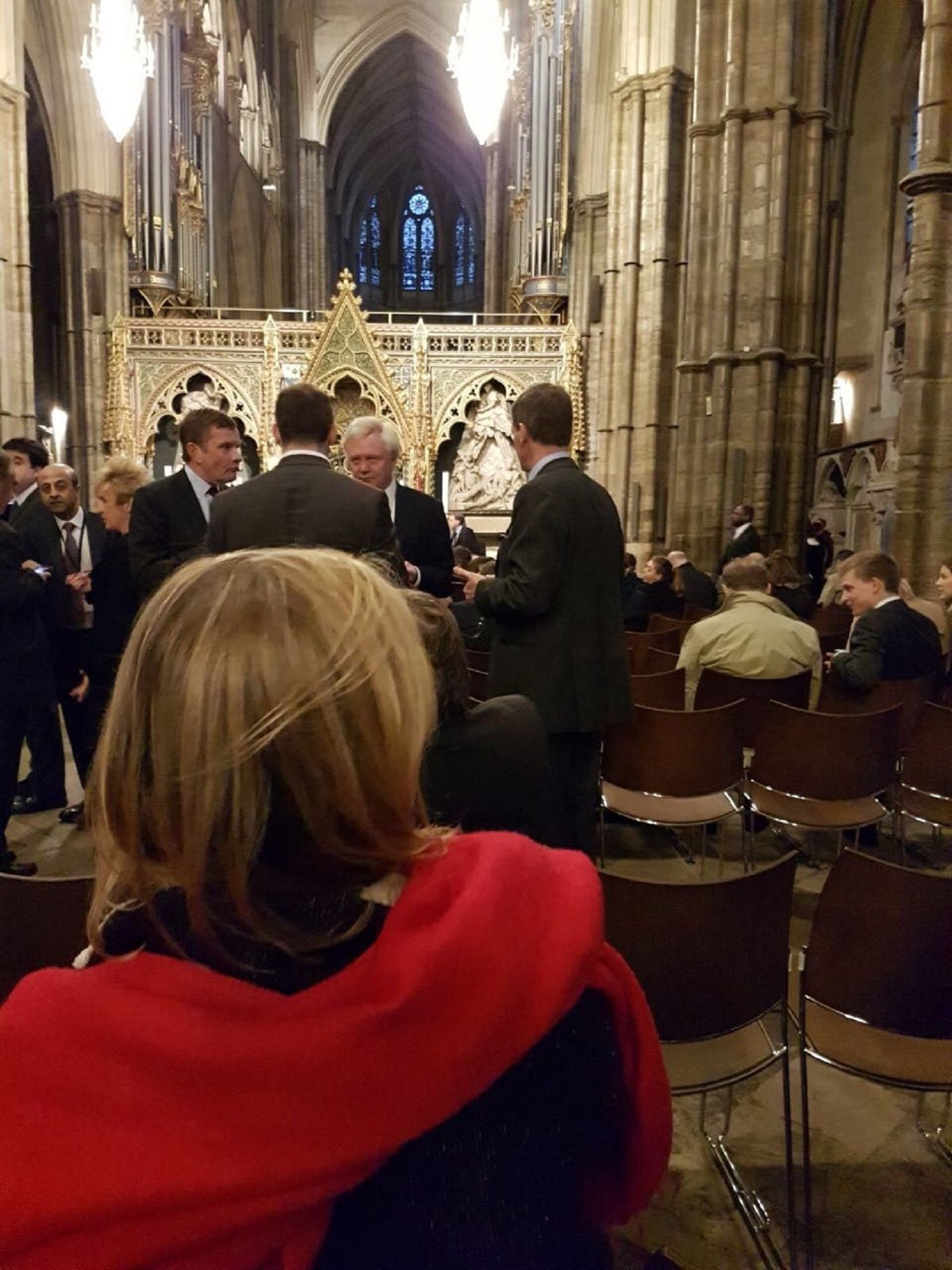 He said their plan was to keep the crowd in their place until the halls were cleared. After securing the main hall of the palace, they were moved inside, where they stayed for about two hours.
He said they started to set up chairs on the other side of the hall, which was soon filled with about 2,000 people. He said MPs began to arrive, along with members from the House of Lords, parliament employees, as well citizens who came to see their political representatives.
He explained: "There was an important meeting in the House of Lords, where a large number of officials were expected to show up. At around 5pm, details began to surface that the attacker was killed, and that there were casualties. The news came mostly from outside, and as a result the state of fear inside was rising."

"The security authorities updated us with the details, and we stayed in the hall until 8pm. After the long wait, the process of evacuation began.
"It is interesting to note that VIPs were not treated any differently from the rest. Ministers, the lords, staff and visitors were all in the same row, and all were investigated. The interrogators quietly distributed papers and asked if anyone was willing to share any information, followed by a polite smile."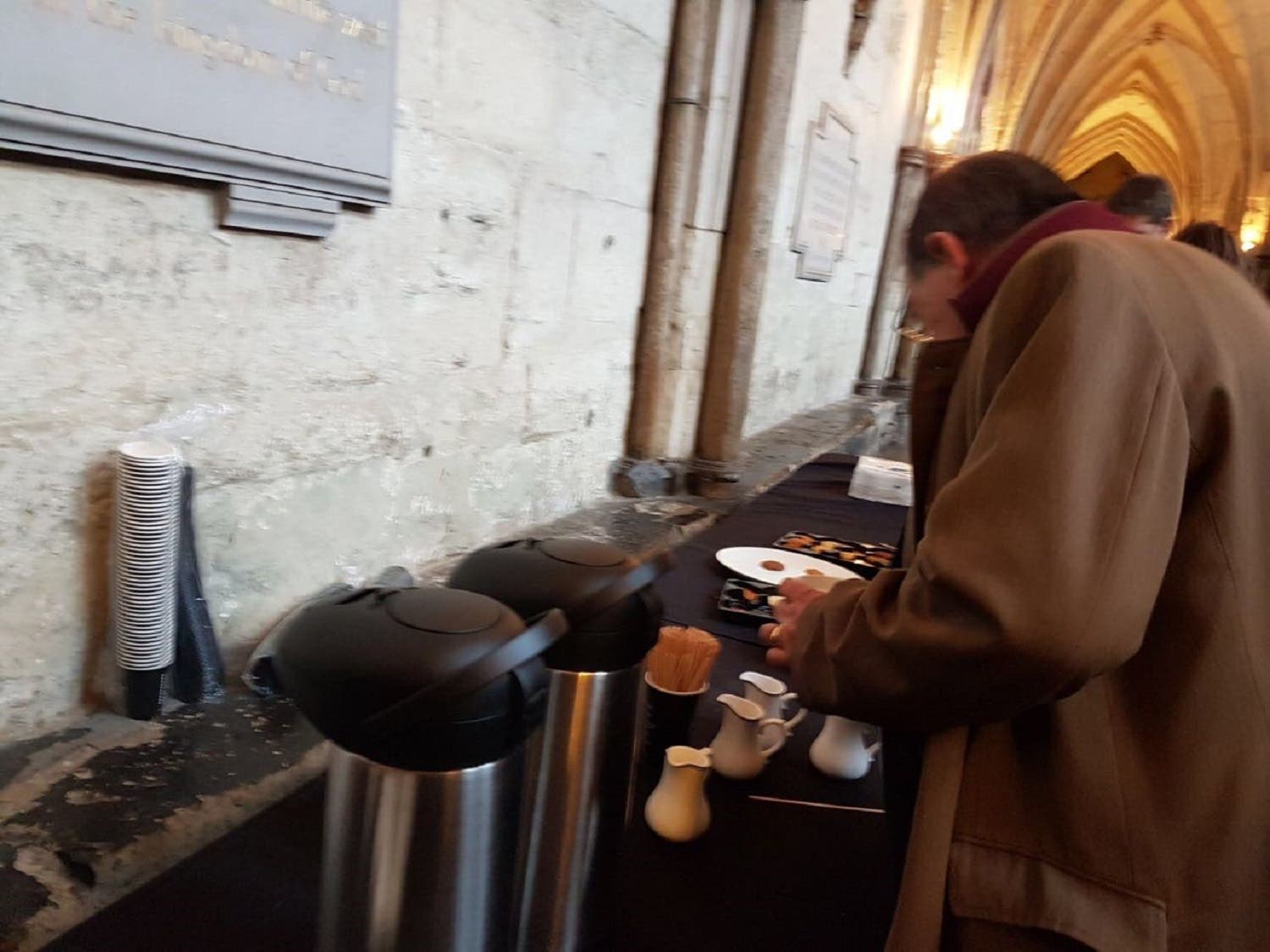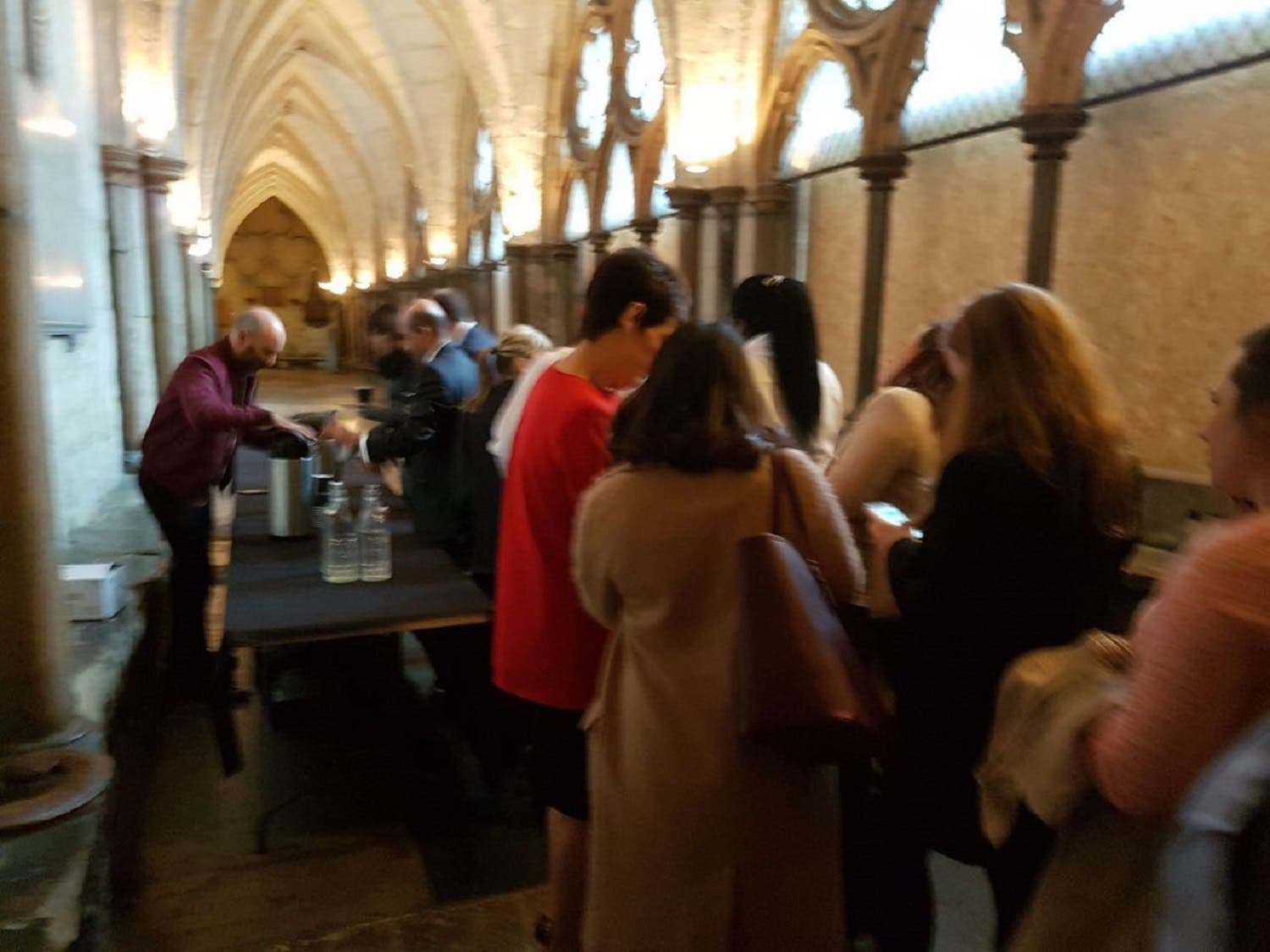 Fear... Horror and fate unknown
Qahtani said: "I was afraid, the place was intimidating."
"Also, I did not know what our fate would be. Would they tie our presence to the attack? Was this a political assassination or not, would we be targeted, because we're reporters?"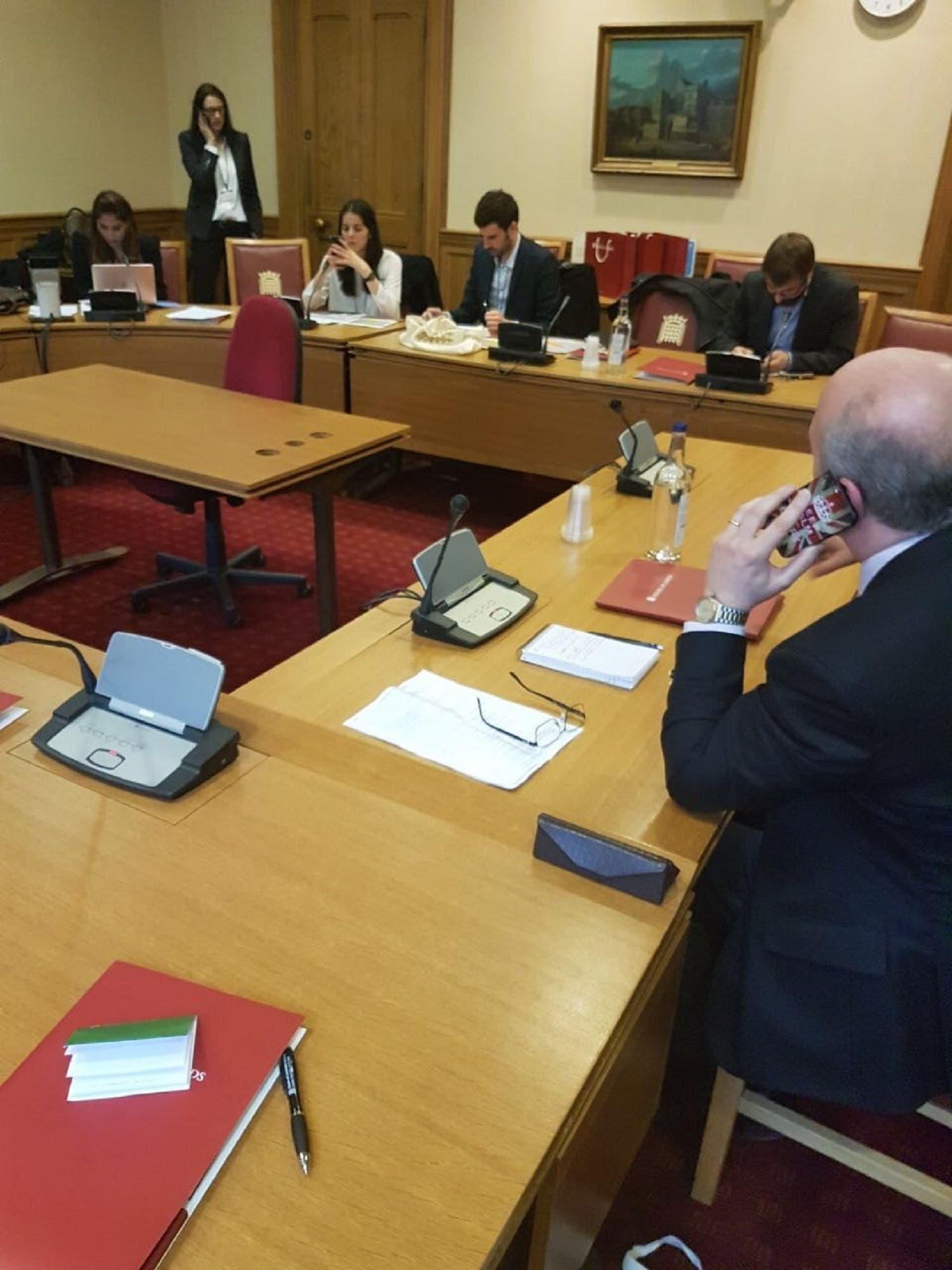 "There were a lot of questions going through my mind, once we realized it was a terror attack, usually nobody leaves after a long period of investigation, but everything was very smooth - it was a yes or no answers."
Qahtani said after he left parliament, he called his mother and reassured her. Then he started his journey home.
He added: "I had photos, at first I refused to publish them... but the pictures could lead someone inside the building and confuse the police". It was not a matter of how many followers I get on Twitter, rather how I handle the situation in a safe and responsible manner."
Attack ruined plans
Qahtani said: "I feel very sad for all the injured and dead. I was also sad for one of the security men who came up to see me in the morning during the parliament visit. He had asked politely if I carried any banned objects. I hope he was not one of the policemen who was killed during the attack."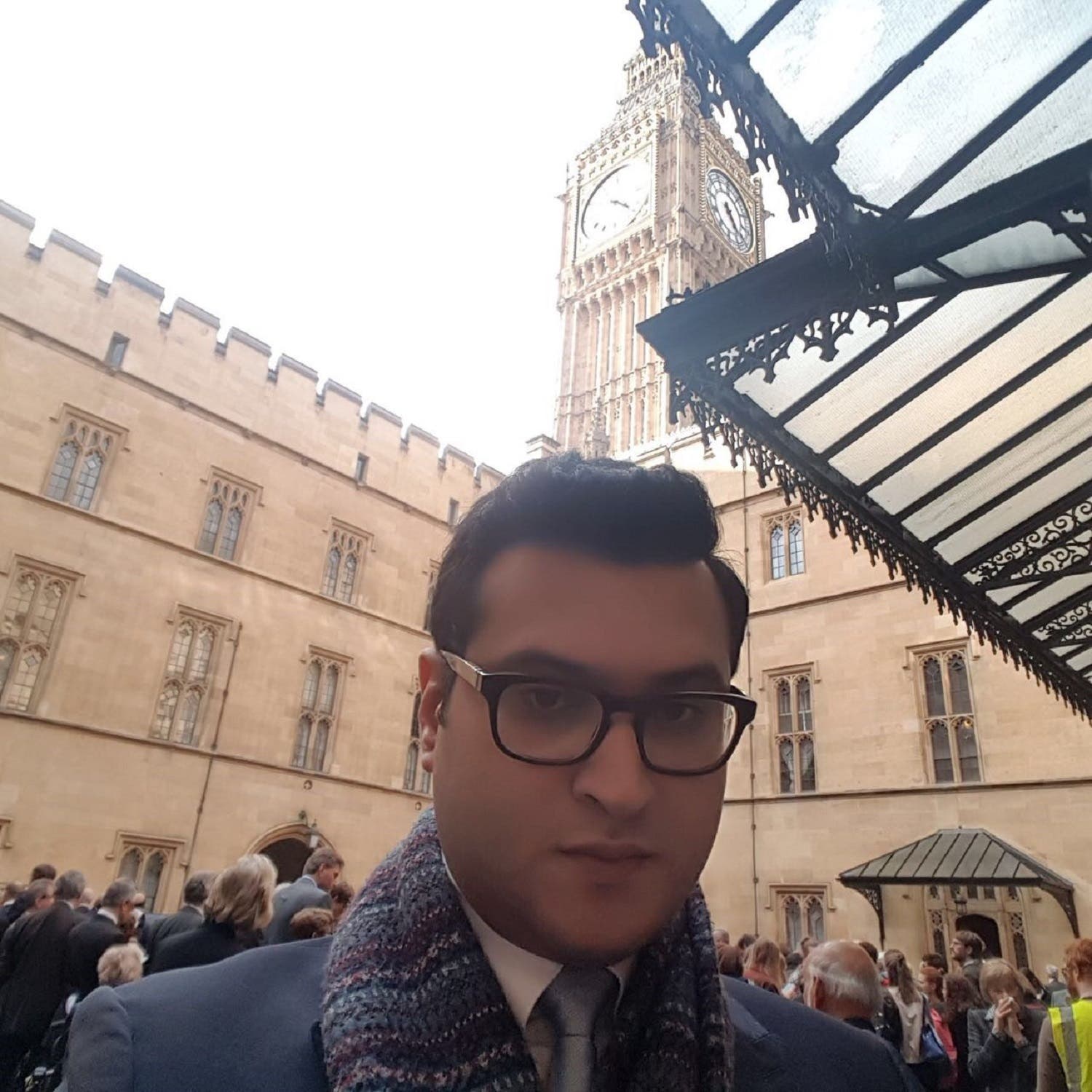 On that day, after leaving parliament, Qahtani said he had planned to meet with friends for dinner, but those plans had to obviously be put off.