It is more than just young couples being rounded up for transgressing social boundaries in India. Social activists, top lawyers and even deities are being dragged into the country's latest vigilantism – the "anti-Romeo" squads.
These squads usually comprise rag-tag groups of young brigands, who like taking matters in their own hands, sometimes with the blessings of the local authorities. They call themselves culture warriors and protectors of "moral values". They swoop down on boys and girls in public places and start thrashing them publicly if they don't fit into their idea of "acceptable behavior".
Keshav Prasad Maurya, Deputy Chief Minister of India's most populous state, recently said the criticism surrounding anti-Romeo squads is unwarranted. He said these squads are doing a good job on the ground.
"Women, especially, are supporting the move. The government is determined to protect a woman's right to be safe as they have shown faith in Bharatiya Janata Party by voting it to the power," he was quoted as saying by Economic Times.
In his state, almost every day reports emerge of couples being thrashed, heads being shaved and people being dragged to police stations. While law and order, especially crime against women, has been a perennial problem in this part of India, not everyone is convinced this is the way forward.
Political protection
While there are those who decry that these "anti-Romeo squads" work outside the purview of law and threaten women's freedoms, most public support to these groups have come from political parties, especially the ruling Bhartiya Janata Party (BJP).
"They are no solution for the pervasive violence against women and should be disbanded," a group of about 20 activists from across the country said recently. "We are clear that maintaining law and order is the primary function of the state and nothing can be done contrary to law, while addressing the issue of women's safety," the press release said.
In recent weeks there have been increasing media reports of the squads targeting and publicly shaming young men and couples in parks, colleges and markets.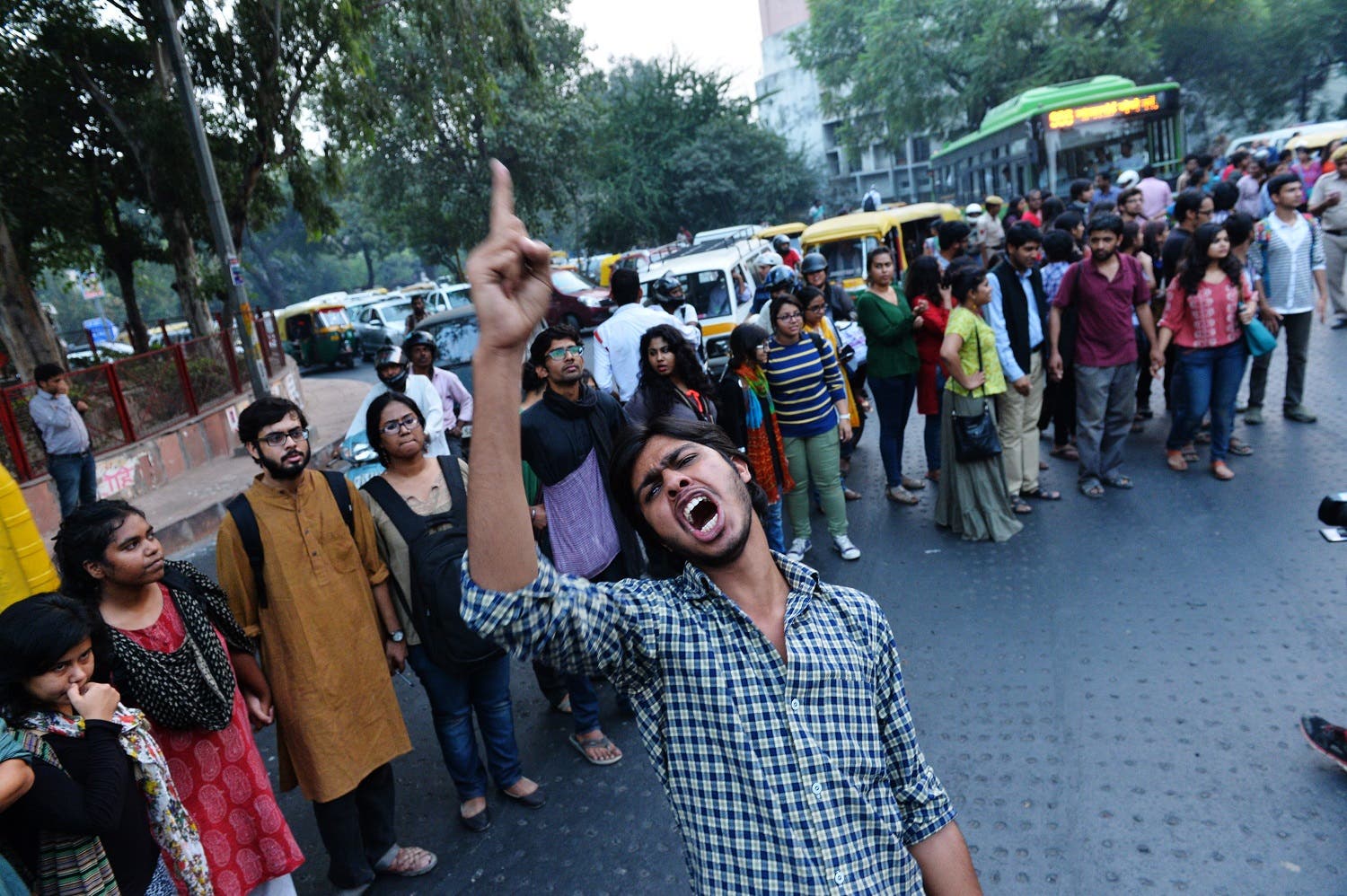 Rounding up
There have been reports of even policemen belonging to these squads entering households based on reports of what they call "unacceptable behavior". It was reported that such a squad recently rushed to a house in Moradabad district and forced a tutor and his female student to the police station.
According to report in The Telegraph, the officers let the two go when they realized that the female student had gone to the house to collect notes.
This form of vigilantism has been spreading to other parts of the country too and appears to be gaining traction as the most effective way to challenge and disciple anti-social elements.